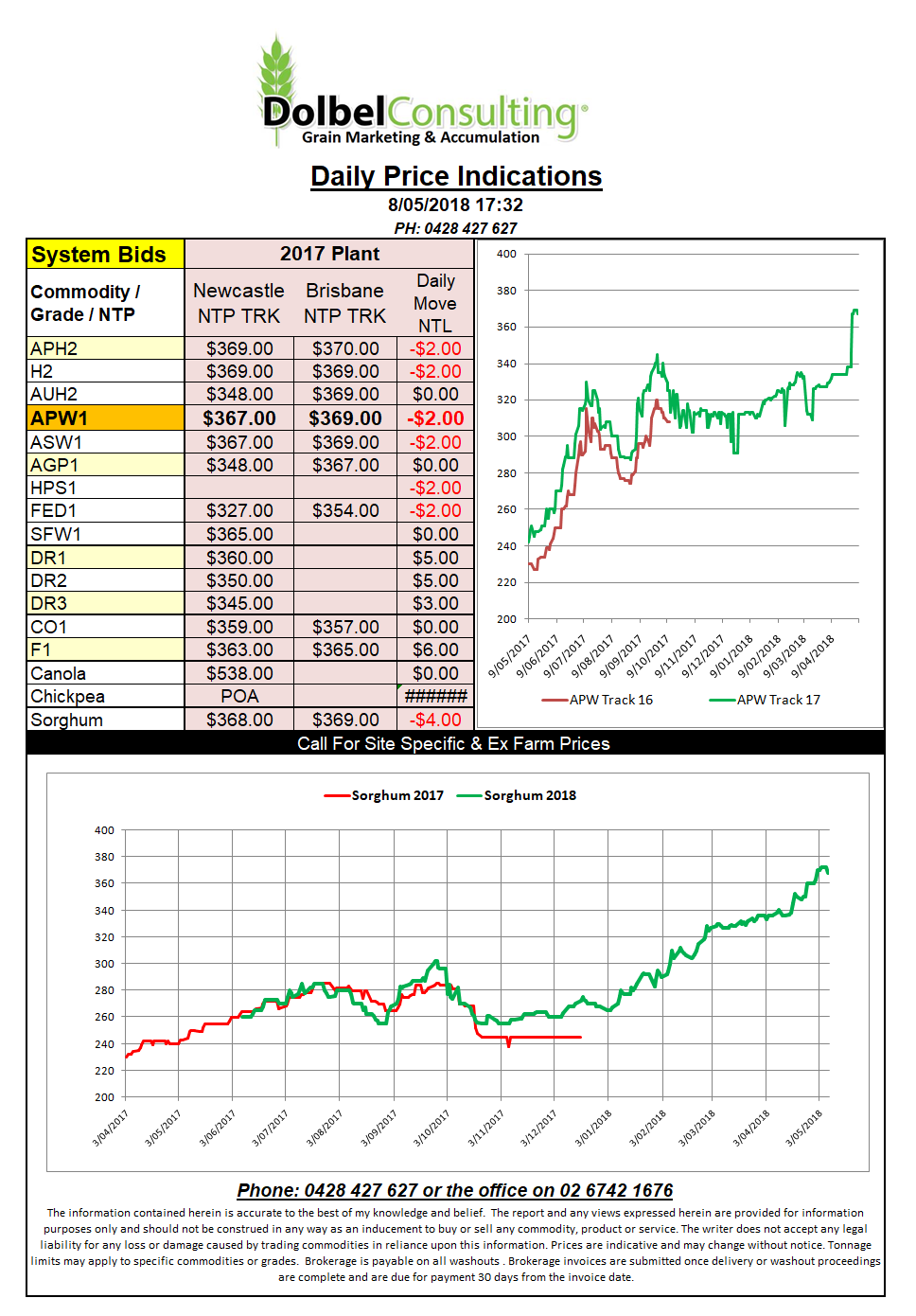 US corn, wheat and soybean futures were all hit hard in overnight trade. Soybeans shed 25c/bu resulting in some spill over weakness in both ICE canola futures and Paris rapeseed.
US soybeans had appeared somewhat immune to the limited interest the Chinese had in them……until last night. Thoughts that the current US planting delays will soon be forgotten lead traders to look at the demand side of the equations and that my friends ain't as rosy as it should be.
Looking at the crop progress report that came out after the close one might assume that tonight's session is likely to carry on with the weakness. Corn progress was expected to be about 37% sown, it has come in at 39%, 5% behind the average. Soybeans are at 15% sown, that 2% above the average and that brings us to wheat. Spring wheat made some good progress last week and is pegged at 30% sown, this is still 21% below the 5 year average though. The good / excellent rating for the winter wheat jumped 1%, expect this unexpected increase in condition rating to produce more profit taking after last weeks gains are reduced.
Argentina is set to sow 5.2 million hectares of wheat this winter. Recent rain has produced an ideal planting window and farmers are taking advantage of it. Production could rise as much as 9% and give Argentina a 20mt wheat crop. Barley production there could also rise by a similar percentage resulting in a crop of around 3.5mt.