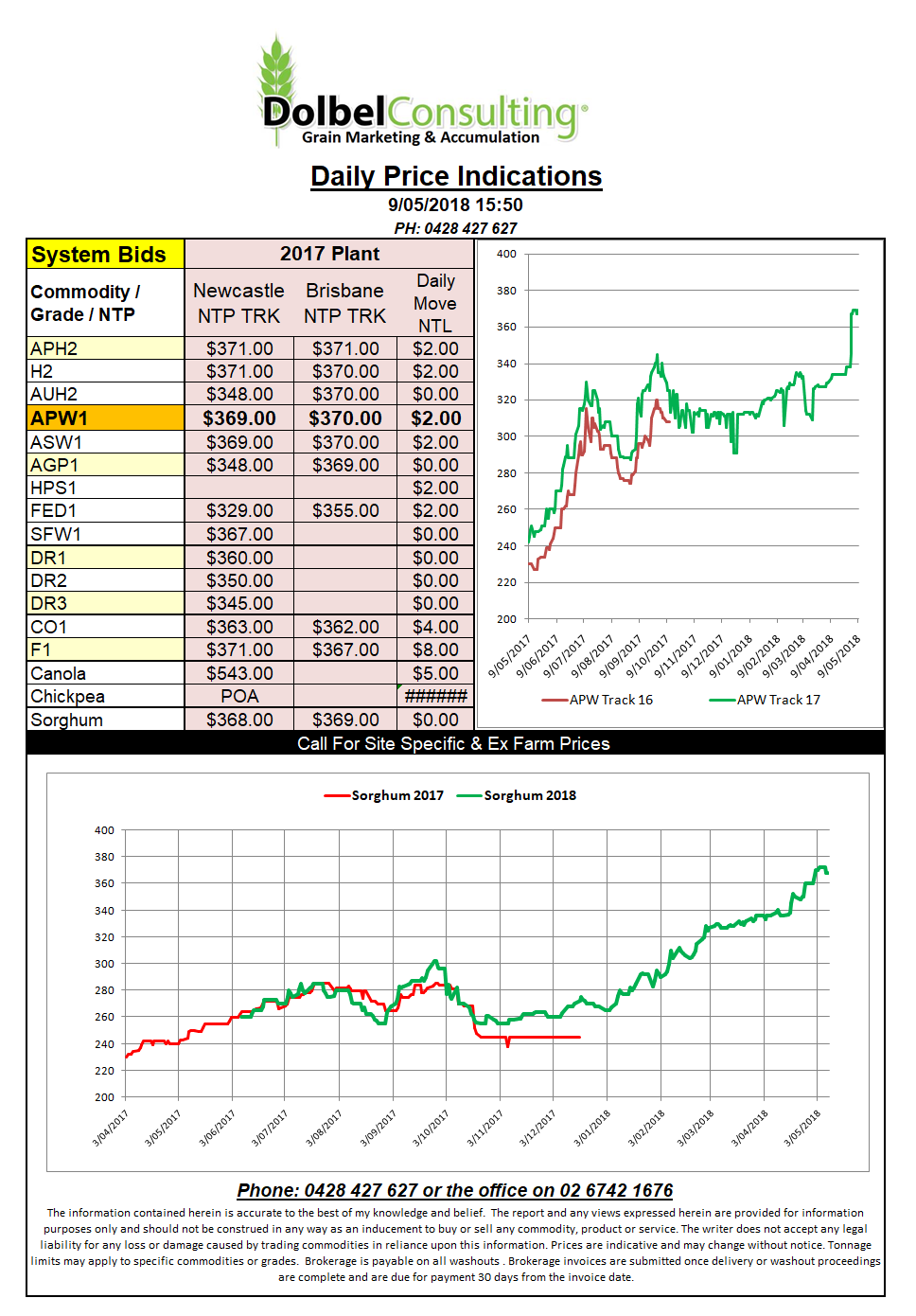 APW wheat from the west coast of Australia continues to be priced onto the international market. Recent activity for domestic drought relief on the east coast did inflate values but after moving US$5.25 lower to US$235 yesterday APW is now about US$22 above Ukraine values landed north Asia. This is probably about what you would be trying to extract as a white wheat versus red wheat premium. US white wheat out of the PNW will land into N.Asia for about US$3.00 under current Aussie values.
In the US futures markets the bargain hunters were out and about after Mondays sell off. The stronger US dollar wasn't helping any upward momentum in US prices but did see the AUD slip under 75c and opening this morning at 74.53.
The market fundamentally traded around the crop progress report that saw slow progress in corn planting and talk of increased demand for E15 in the USA. Dry weather in Brazil is hurting their second corn crop too.
US wheat futures saw firmer numbers for soft and spring wheat while hard red wheat gave back a little. Trade was mostly technical prior to the monthly USDA report due out later this week. Global markets were softer to sideways as Saudi Arabia announced the purchase of 545kt of wheat spread across a number of supply points, Australia included. Values average US$247.84 and stack up a little low against the current offer value out of WA.