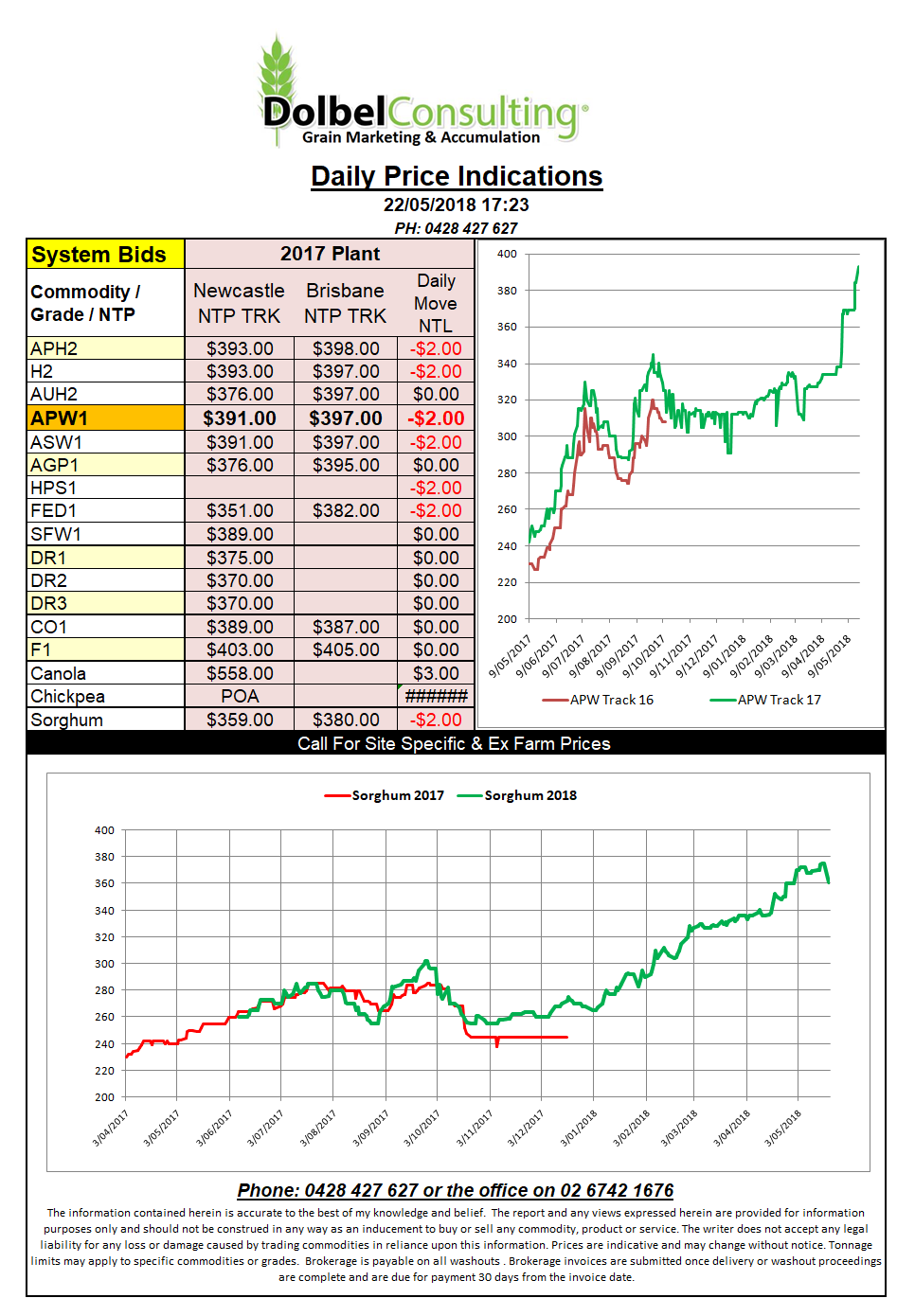 Soybeans futures soared while wheat gave back a good slice of Friday night's gain, corn futures were flat. The weather map generally tells the story in the states with the 7 days map showing some useful falls are expected across the central corn belt this week. The eastern cotton states are also looking at some wet conditions while patchy rain is expected across much of the spring wheat belt.
Talk that Pakistan was also looking to export around 500kt of wheat didn't help values into the Asian market. Recently Black Sea wheat had been starting to dominate that region as domestic values in Australia were taking much of the lower grade wheat available there to the east coast.
It is also interesting to read that at about the same time we see a few Russian feed wheat cargos being held at port in Vietnam after traces of grass seed were found. The three boats involved are being discharged now but prices for feed grains into Asia have fallen in recent days.
The biggest impact we are likely to see on export values from Australia today is from the Aussie dollar. Going against the long term trend of the majority of the punters the AUD has put on significant gains against all our major trading partners as the Chinese / US trade "war" begins to calm.