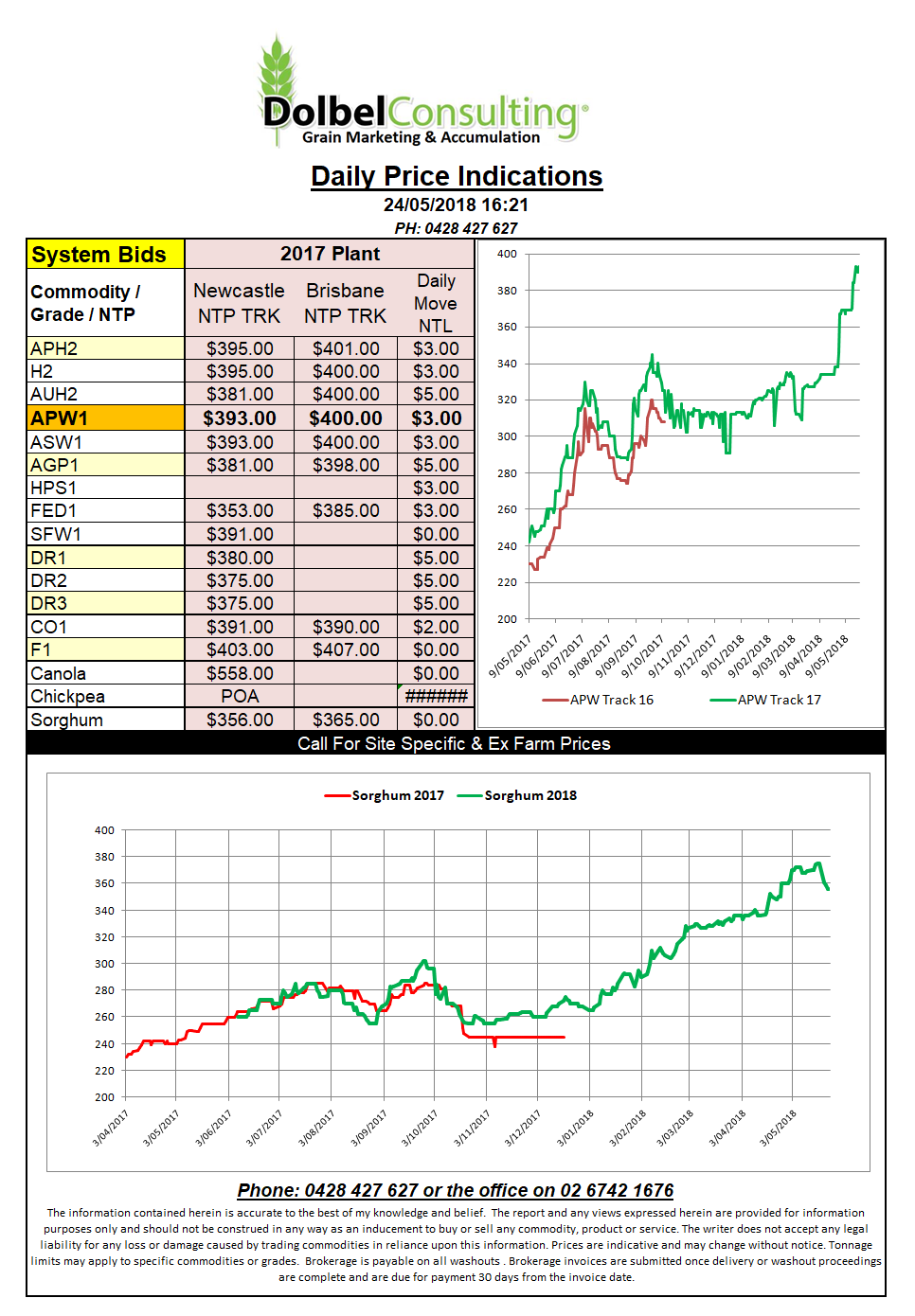 US wheat futures continued to push higher as dry weather in parts of the USA, Russia, Canada, Brazil and Australia continues to put a floor in values.
We also see many major exporters chewing through ending stocks that had built up over the last couple of years. For example during the trade issues between the USA and China a huge slice of the massive Chinese stockpile of corn was auctioned off. There is industry speculation that up to 40mt of corn may well have been placed over the last 2 months.
Other countries eating through ending stocks include Australia who has turned exports of wheat and barley back to the east coast which is experiencing one of the worst droughts in living memory in many locations. Regions like the Liverpool Plains have seen less than 80mm of rain in the last 5 months greatly increasing stock feed demand and slashing the volume of winter crop sown to virtually nothing across much of NNSW and SQLD.
Countries like Turkey also have major issues as their currency crashes. This has seen little to no interest in import wheat but has resulted in domestic stocks being consumed at a greater rate.
India increased the import tariff on wheat from 20% to 30%. Wheat production in India is expected to be between 98.5mt and 100mt this year. Imports are expected to grind to a halt after 1.5mt was acquired in 2017-18 and 6.15mt was purchased in 2016-17.