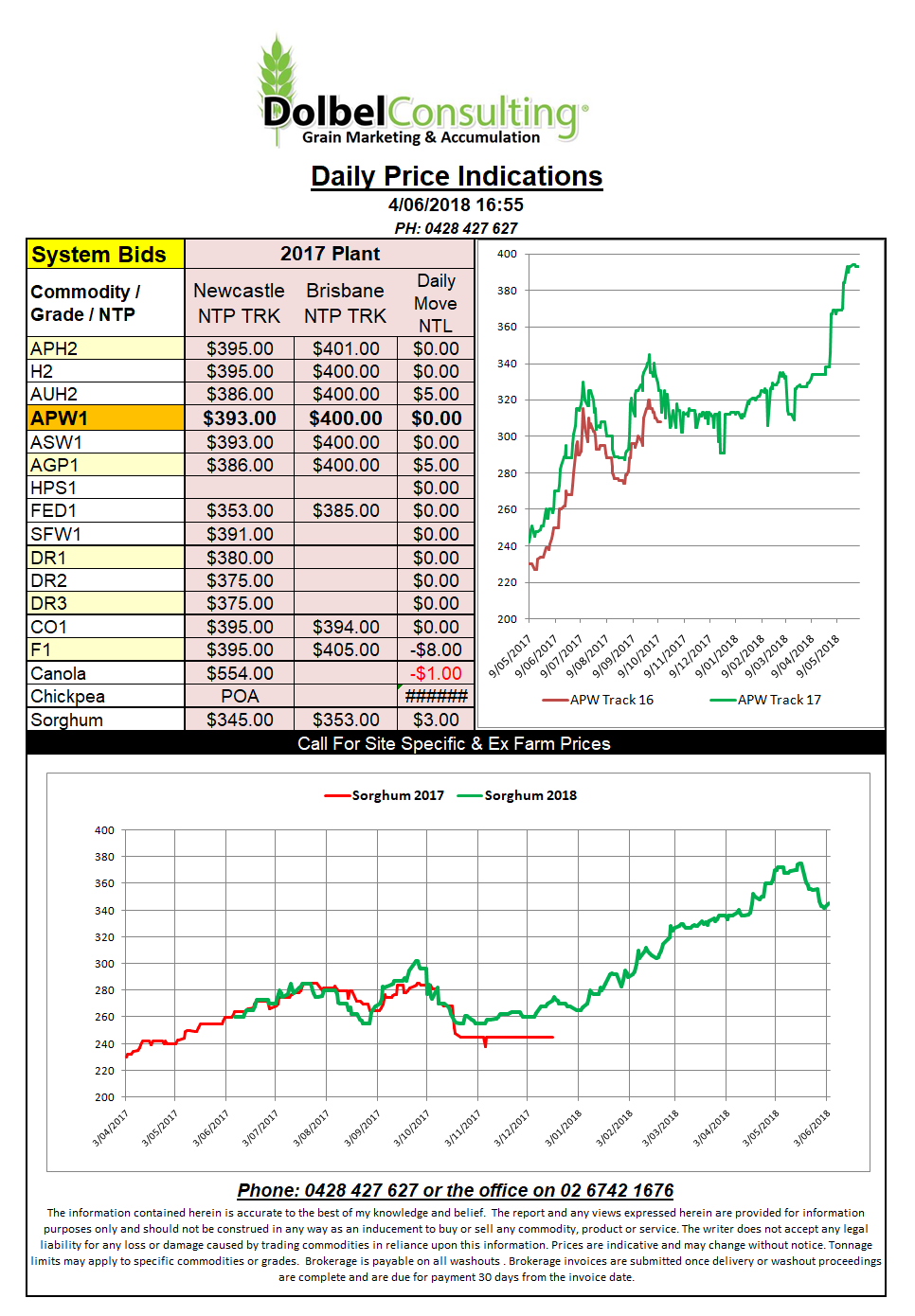 International markets continue to focus on the improving weather in the US and Canada thus we see wheat futures continue to push lower at Chicago. Technically the December soft wheat contract at Chicago is relatively neutral. Hard red wheat futures are not much different from a technical perspective. The next real driver will probably be the harvest results. Which in places like the HRW belt in the USA are not that far away.
Data out of Saskatchewan shows crop conditions remain less than ideal for durum and canola. Falls across SW Saskatchewan were a little disappointing over the last week with much of the driest country missing out again. This leaves the durum belt looking at rainfall amounts of about 40% of normal for this time of year. Further south into the US durum belt this week's rainfall has gone a long way to fixing the dry conditions so expect to see improvements in the US durum crop rating this week.
The durum crop in North Dakota is basically in the ground and was pegged at 41% emerged on Thursday.
European wheat futures were back a little by the close but the punters are keeping a close eye on the weather to their east. The Black Sea states are seeing rainfall as low as 20% of the average for this time of year with parts of the Volga Valley in Russia remaining very dry. The Black Sea crop tour hitting the road next week may well be a very important report for the industry.