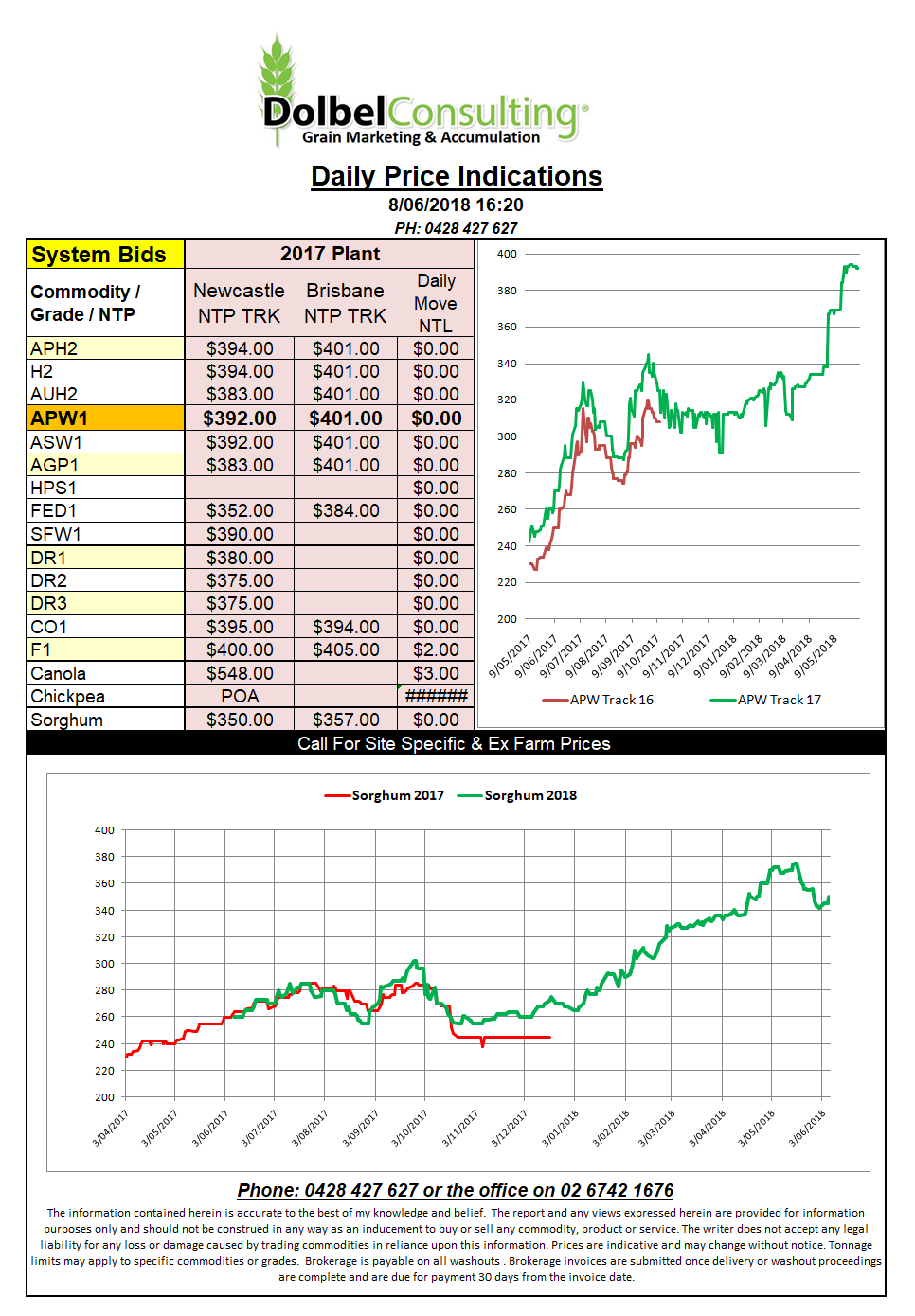 US grain futures were mixed in overnight trade. Corn futures were flat to weaker. Soybeans were smashed, beans couldn't take a trick, firstly better weather in the USA and then the Brazilian real slipping 2.4% in a day. The weaker real triggered stock liquidation in Brazil but on the flip side farmers now have a more competitively priced product to sell…..if they can get it to port.
This is all the US needs, already Brazil has smashed its previous monthly soybean sales record to China with a massive 9.76mt being booked in May. This is about 1.4mt better than their previous record set in April 17.
The big fall in US soybean futures rippled, as it does, through both ICE canola futures and Paris rapeseed values but falls in the oilseed variant were not as significant as the fall in bean futures values.
Wheat dodged the bullet as weather concerns about the Russian and Ukraine winter wheat crop continue to grow. Further west into Europe rainfall is expected across the drier parts of France and Germany over the next seven days. The dry weather across Australia is also a major concern considering Australia makes up around 10% of world wheat exports.
Most models continue to show less than 20% of average rainfall is expected to fall across the major production districts for winter wheat in Russia over the next 14 days. The crop is at grain fill now and this dry weather will take its toll on yields. Further south around Stavropol some barley is already being harvested as dry weather brings the crop in early.