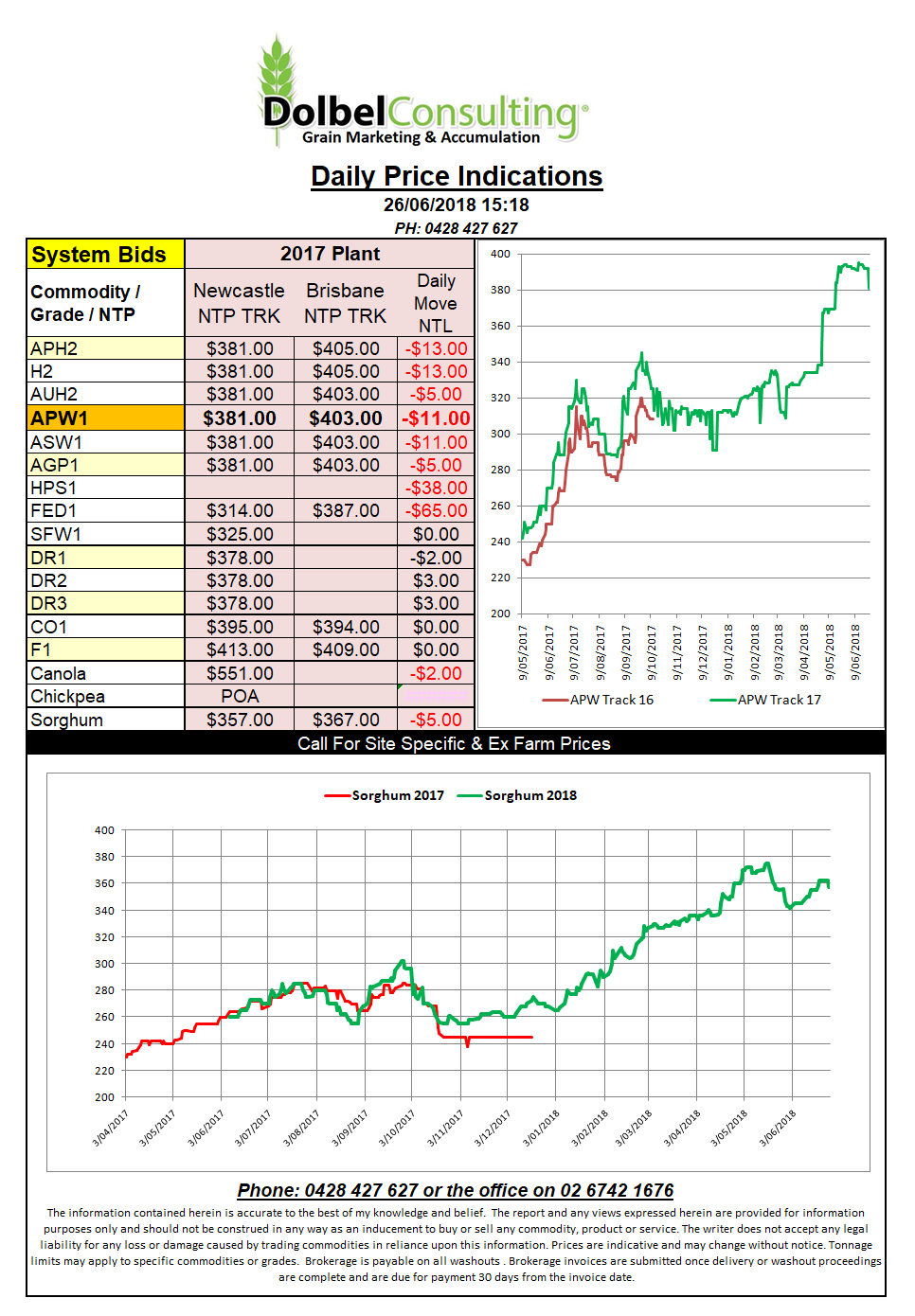 The US grain futures markets were weaker in overnight trade, corn, soybeans and wheat all slipped. Soybeans continue to suffer from the ongoing trade problems between China and the USA and are dragging corn futures lower in the mean time. Good growing weather across much of the US corn belt is also weighing on prices.
Wheat futures in the US got caught up in the selloff in the row crops and there was also some talk of better weather conditions likely to help crops in Australia.
Spring wheat crop ratings are a little lower on the back of too much rain in some locations and too little in others. The week ahead shows more rain is expected across the US spring wheat belt and north into the durum belt in Saskatchewan.
Heavy rain may also delay harvest across parts of Ukraine and Romania in the week ahead but still there is no rain of any volume predicted for the south of Russia. China may also see a few showers in the dry north.
Durum wheat ratings in France were lower last week, slipping 4% to 68% G/E. Canola values in the EU continue to slip as the oilseed cannot break away from the negative influence of soybeans. ICE futures for Canadian canola were also weaker overnight.