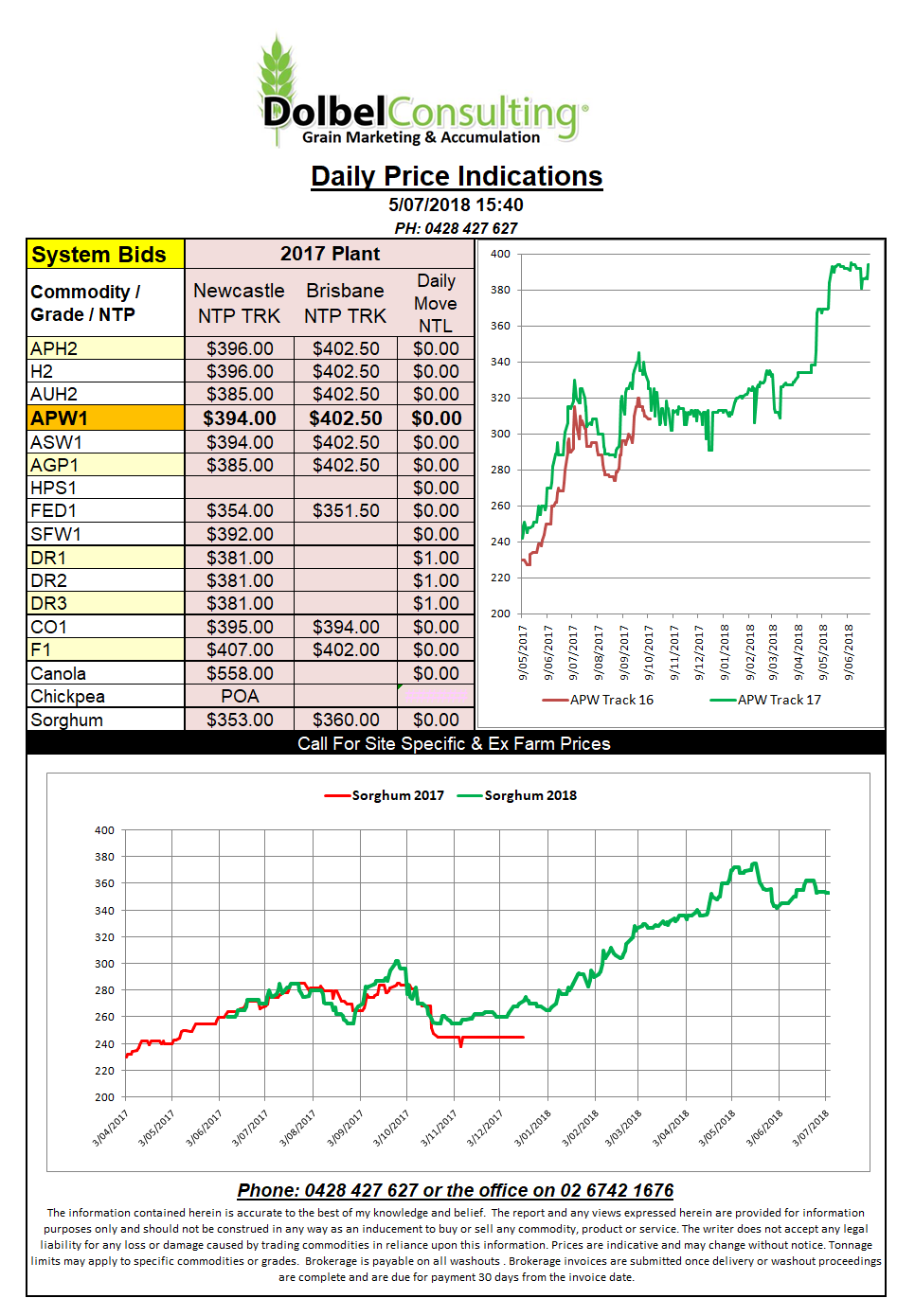 The US celebrated independence day overnight and on Friday they may well be celebrating China trade war day when the first of a number of tariffs are implemented on Chinese imports. The US soybean grower may well remember Friday as the day Donald Trump destroyed the US / China soybean market, who knows, it's highly likely the future generations will simply look back and laugh when they think of the Trump era. Either way there's not much to report from the US side of the ledger this morning.
The market chose to focus on the results of the Algeria tender for 660kt of milling wheat and weather across Europe. Algeria usually buy French wheat and the punters don't expect it to be any different this time around. The price was said to be between US$234 & US$237 CFR per tonne for September. The price is actually quite strong given where Russian milling wheat has been trading, US$197 FOB.
Much of Europe continues to suffer under a dry spell. The UK, W.Germany and NE and SE France are all being affected with some locations reporting 20% – 40% of normal rainfall for the last couple of weeks.  The 7 day forecast doesn't show a lot of rain is expected across the driest regions either.
Further east across the Ukraine and S.Russia conditions are a contrast with Ukraine seeing and expecting to see more heavy rainfall while much of the Russian winter wheat belt remains parched. Russian spring wheat acres are expected to be lower after flooding.