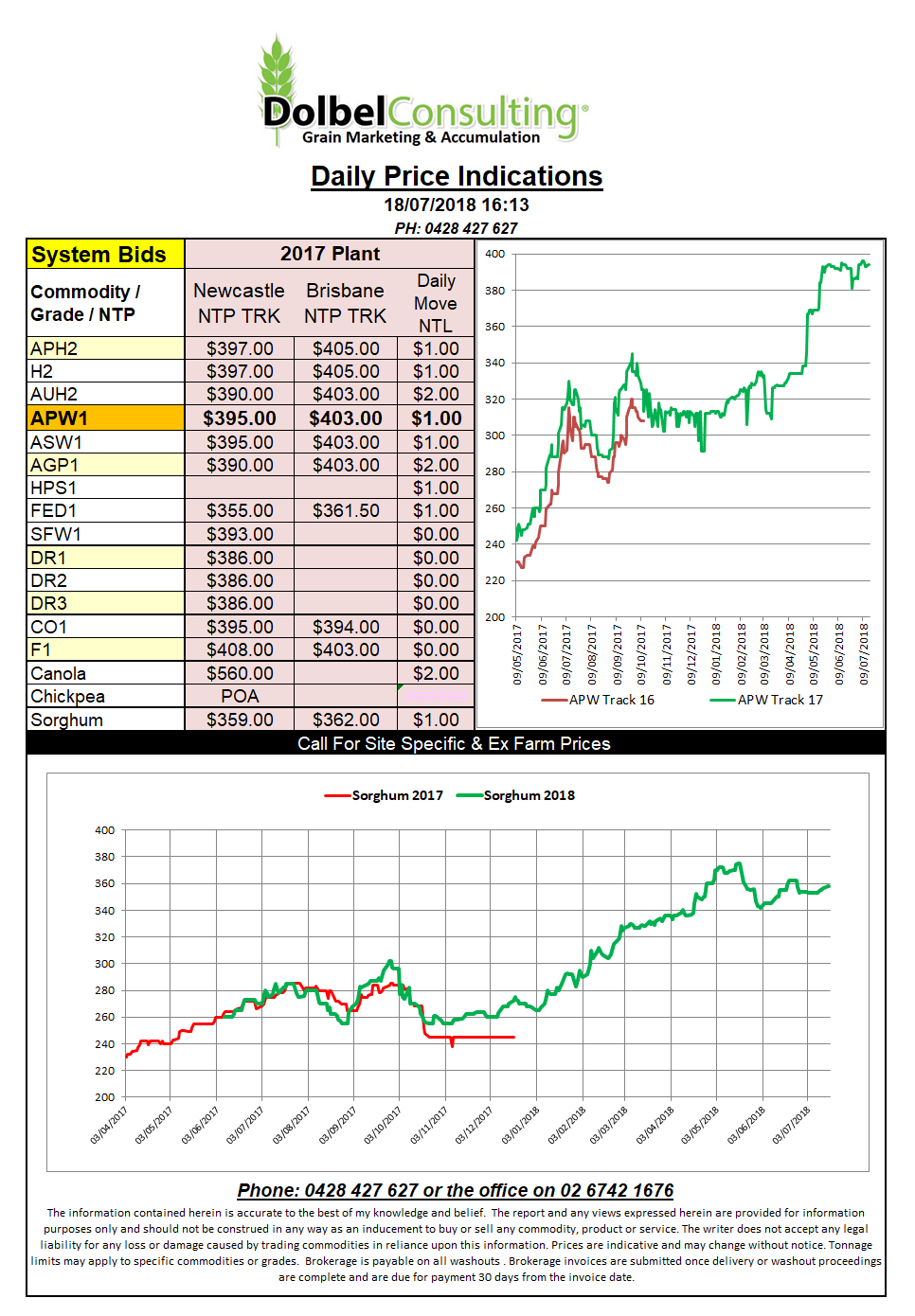 Production issues across the major global wheat producers was said to be the key to increasing US futures values overnight. Wheat, corn and soybean futures at Chicago all closed in the black as did ICE canola futures and Paris rapeseed.
The North Dakota Wheat Commission (ND Wheat) weekly crop progress report showed spring and durum wheat fields in the US spring wheat belt remained in very good condition although there is a little dryness starting to creep into parts of Minnesota and Montana. With about 90% of the crop now in head any dryness will be of little concern. Durum wheat in N.Dakota is rated at 81% G/E and around 20% of the crop is now turning colour. Yields are expected to be above average.
Further north in Saskatchewan new crop values for the top grade of durum remained unchanged. The crop there is around 80% in head and around 8% turning colour. Recent hot, dry and windy weather has seen top soil moisture depleted in the SW of Saskatchewan which may limit yields there.
Parts of Germany and France remain dry while further east heavy rain has been reported across Romania and western Ukraine and Poland. The UK remains very dry and hot which has resulted in below average yields in many location. There are reports of oil seed rape being harvest already, the earliest start for many producers.