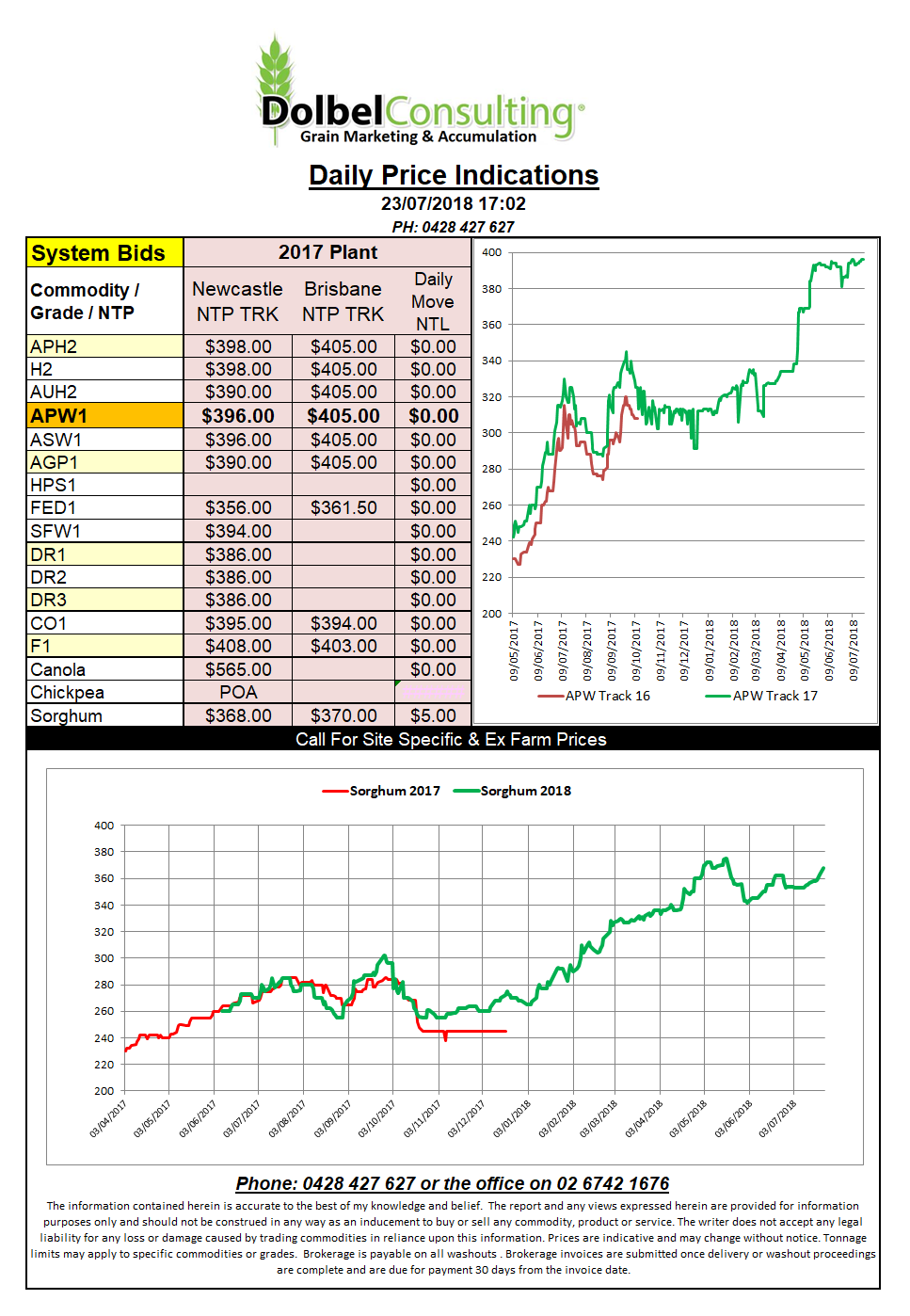 The weaker US dollar has probably got more to do with the higher close at Chicago than anything else this morning.
Trump continues to push the thought that a global trade war is a good thing. Nervousness about tariffs on China, the EU and others have the punters wondering what the next move will be. Will it be a further alteration of currency value by those impacted, possibly justifying Trumps actions, in his own mind. Or will they simply walk away from US business in search of greener fields and walk back to the USA when management changes. This phase is starting to appear to simply be yet another realignment of US wealth distribution.
Weakness in the USD saw support in soybean, corn and wheat markets, the later managing to close higher as both technical trade and the weaker dollar combined. Paris milling wheat hit a one year high as yield estimates across Europe and the Black Sea are cut. Twitter is littered with farmers complaining about how low rapeseed yields are. Apparently 3.2t/ha is a disaster is the UK.
With the rain potentially creating some shortfalls in quality we may now start to see the spring wheat, soft wheat spread widen again even as US spring wheat yields increase.
Cash durum values in SW Saskatchewan are relatively flat and continue to work back to roughly $350 – $360 NTP NTL equivalent. Not  that Aussie durum will be used in pasta this year, not with local feed wheat values $20+ higher.