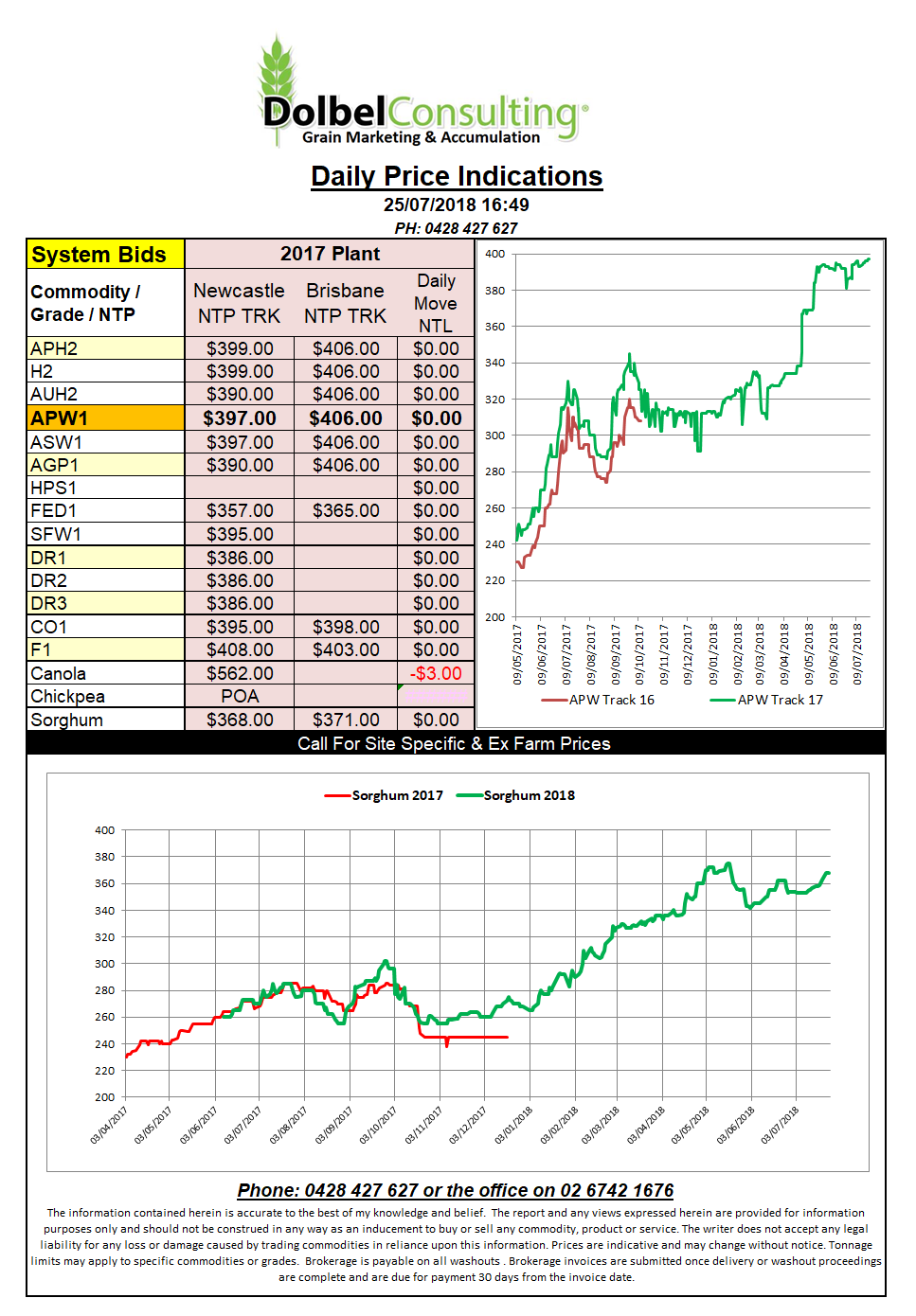 The whole US / China trade dispute is getting messy, there is no denying that. The majority US farmers appear to hate what has happened but the latest stunt might just turn a few around.
It's a little reminiscent of the energy subsidy put out here a few years ago, remember when the price went up so they subsidised a few households that actually met the subsidy criteria. Then as we all got used to being raped by the energy providers it was dropped to those that needed it but increased to those that didn't….sorry I digress.
The Trump administration announced a US$12Bn farm aid package for those affected by the trade dispute. How the hell they'll work out who is and who isn't affected will alone make the document worth the read.
As a result US soybeans saw a jump of 10c/bu as the punters prepare to pillage another subsidy.
US wheat futures had another down day, profit taking was the key to it but some US commentaries suggest the spring wheat crop will be big enough to continue to put a cap in any attempt to rally in the short term. I think that is a little US centric and potentially wrong.
Egypt picked up 420kt of Black Sea wheat for September. The average price was said to been US$235.65 CFR, that's roughly US$15.40 more per tonne than their last purchase in July. Talk of lower global production may well flush out more buyers in the short term.