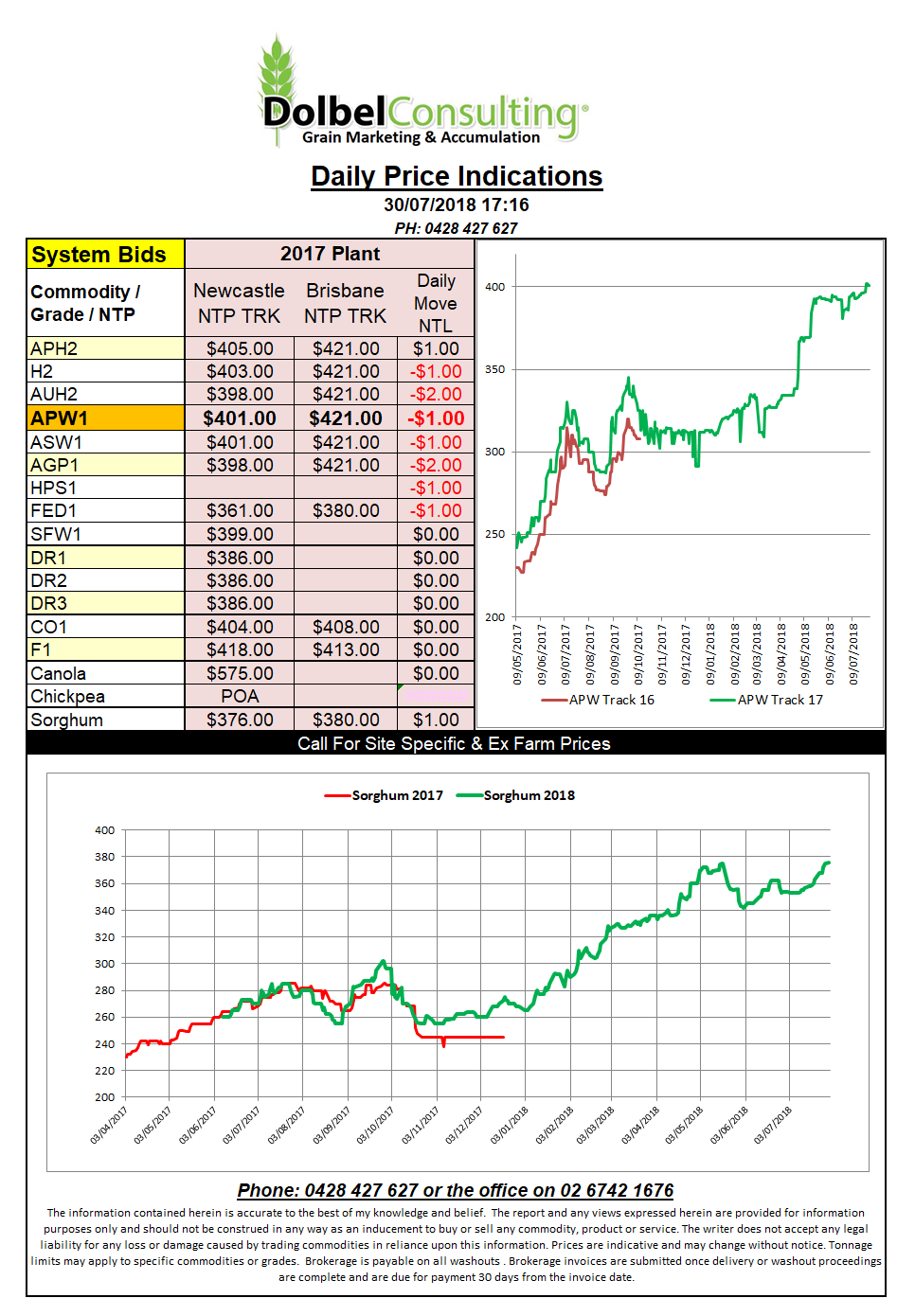 Market still very, very thin as grain stocks are either depleted or being held for the long term now.
Bids on a delivered basis were basically unchanged from Friday.
Some talk of wheat / barley be railed in from WA to Parkes. The price is pretty big on the sell side once it gets there though. A quick look at the price of wheat being offered out of WA ports to the export market tends to make you think that for the smaller volume buyer a train from WA might look acceptable at roughly $450 landed plus some margin. By ocean the rate ex Newcastle harbour onto the LPP still comes in around $430 landed but there is a lot of variables in that calculation but nothing that points the price being above $500 that's for sure.
The next few weeks will be interesting. The N.Hemisphere harvest will move along and we'll get a better idea of production up there. There is also the possibility that the rest of the world will start to coming to terms that Australia may well end up 8 – 10mt of wheat shy of a lot of the numbers getting kicked around too.
NSW gov announced $1Bn drought program today, not sure what's in it for brokers yet …….yeah..right ?