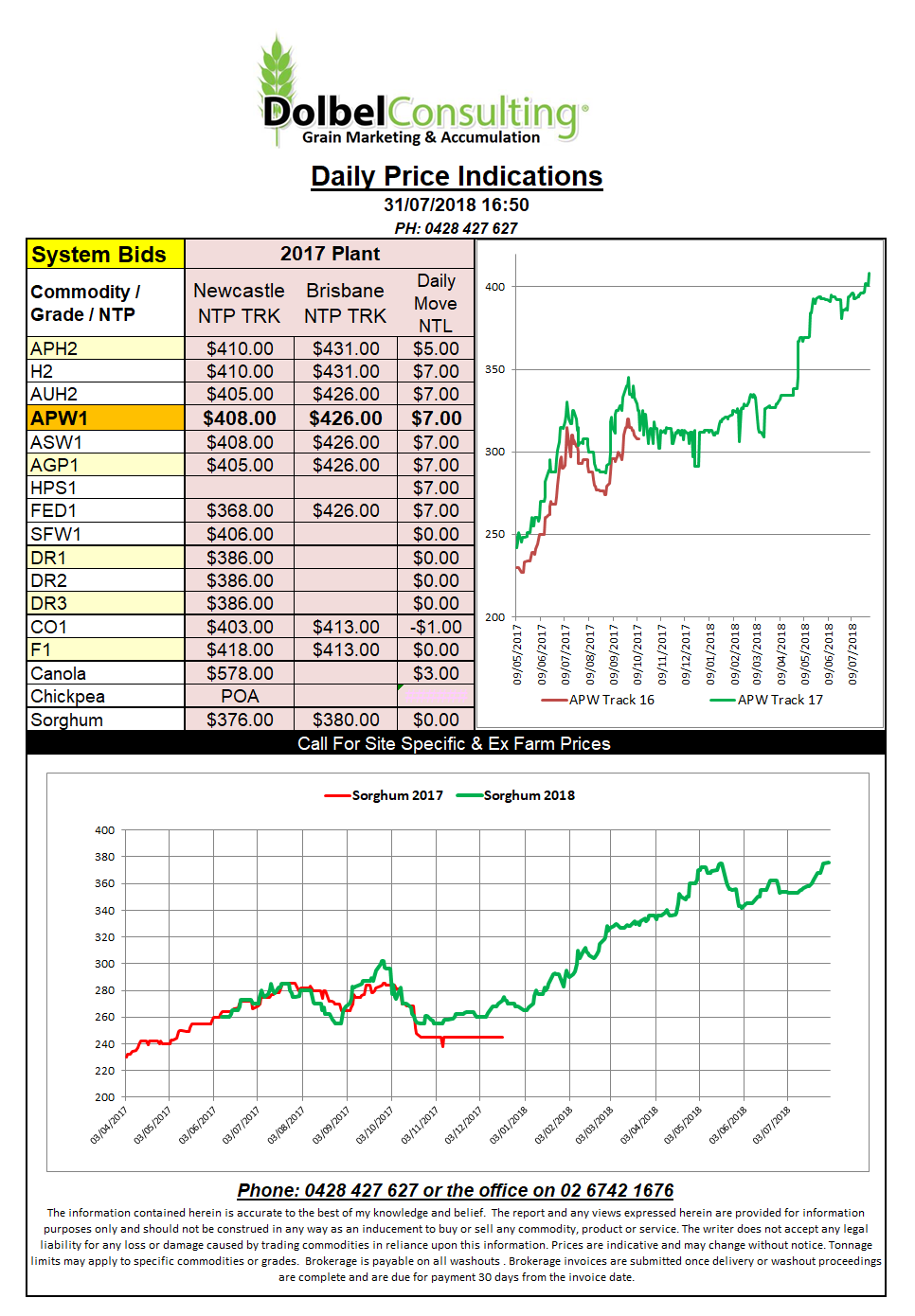 Funds continued to buy up wheat futures in overnight trade. Chicago SRW futures for December were firmer by roughly AUD$8.00 per tonne. Hard red wheat futures were not far behind while spring wheat futures were firmer but not as firm as the soft and hard wheat contracts. Looking at the charts we see Dec CBOT SRW is now overbought.
Over the last two weeks or so the funds have been longer on the buy side by the close of most sessions. This alone doesn't mean wheat is destined to be sold off but it does often tend to take the wind out of the punters sails unless there is continued bullish news.
The news coming out of Germany is not bearish that is for sure. With temperatures expected to push as high as 37C in some locations today and this after days of low 30s and no rain it has decimated production there. Reports of fields with nothing more than dead grass barely covering the soil are now becoming more common. I can't imagine it looks like Somerton but this is coming as a huge shock for many producers in a region where a 6t wheat crop is pushing the line to being a failure.
Uttar Pradesh in India is also seeing some dry weather now. There is talk that summer pulse area has already been reduced by about 1mha. As little as 20% of normal rainfall has been reported in some regions. The worst regions appear to be across the south of the province but the dryness is a general concern. Nothing like a good old drought to kill an import tariff, let's see how long it takes.