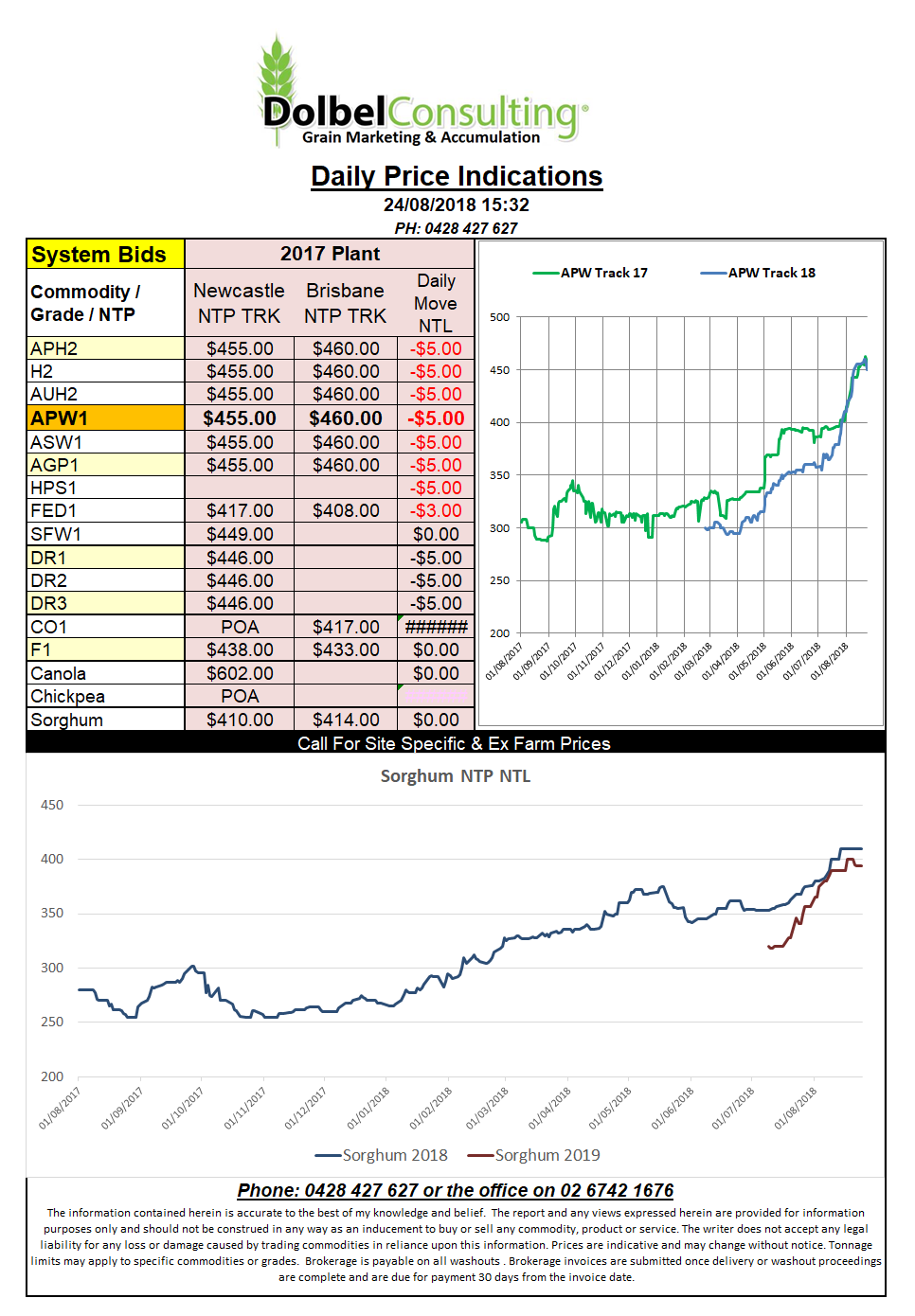 Germany announced their drought aid packed to farmers yesterday on the back of news that Germany will not produce enough grain to be self sufficient this year.
The package consisted of non-repayable cash grants to producers that qualified and could prove that the drought there had reduced crops by more than 30% from average and as a result has threatened farm solvency. Sound familiar, just enough hurdles to exclude most good farmers that are also struggling and nothing for the associated agricultural industries.
In the futures market we see US wheat futures flat to slightly lower. The weaker AUD this morning should counter any potential downside here unless we see the trade continue to try and remove basis.
Basically wheat futures in the US appeared to have simply been caught up in the selling of soybean and corn futures. Both the row crops slipped substantially on the back of better than expected yield predictions.
With US wheat futures sitting at a four week low after heavy selling collapsed futures earlier this week we may start to see some support at these levels. If the fall in values has resulted in an increase in US sales data out tonight we may see some form of a recovery tomorrow.
Private analyst continue to suggest Russia will struggle to export the 35mt of wheat they estimate, Agritel suggest 31.5mt is possible.