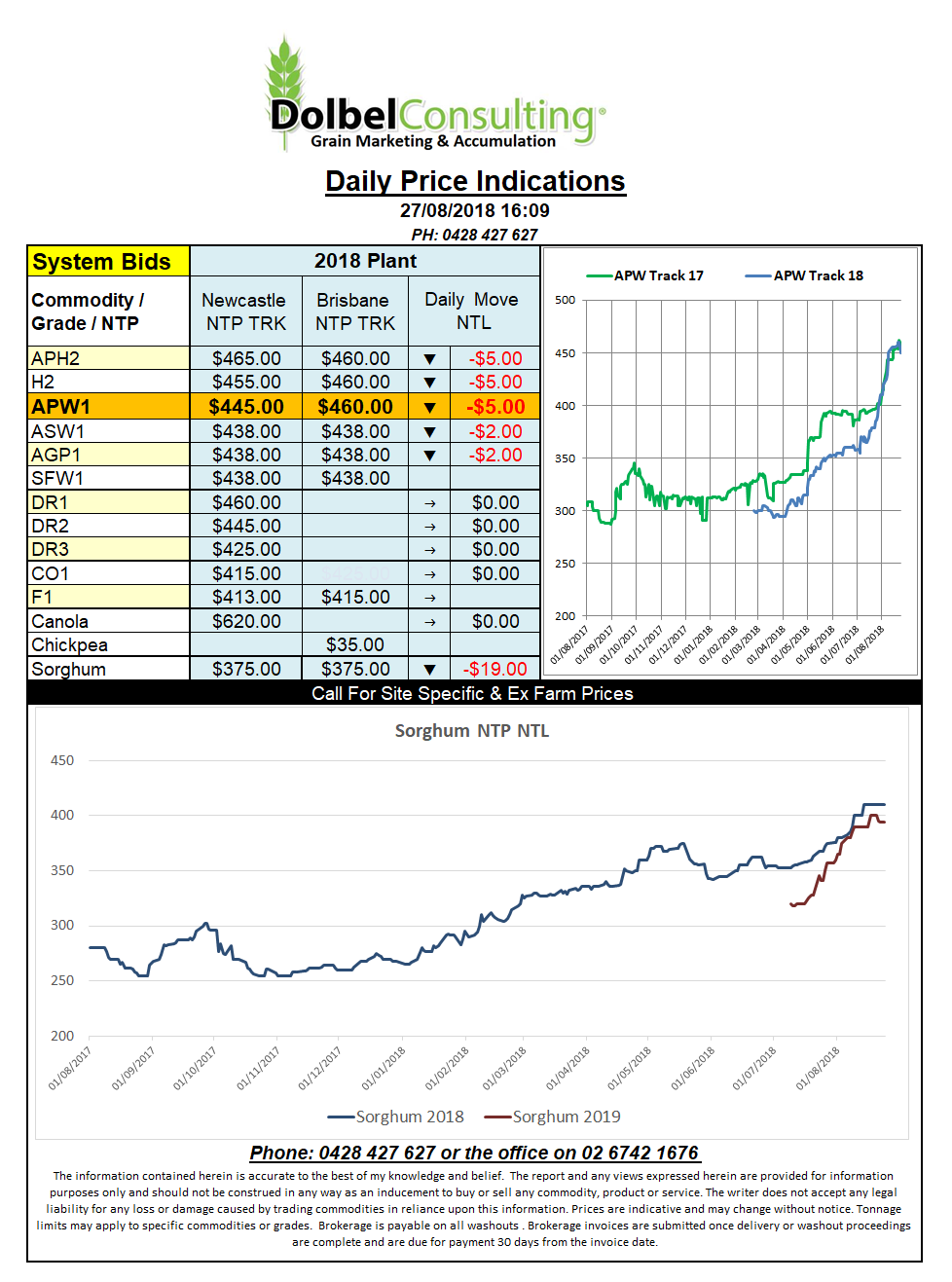 US wheat futures continued to fall, the stronger AUD isn't going to help the situation come Monday either. Looking at new crop canola at the ICE we see the move in futures is a +AUD$0.63 while the move in currency is worth -AUD$3.84.
In the US the wheat harvest is progressing nicely with few concerns. It will probably wind up in the next week or two and weather volatility will then be reflected in new crop sowings in the N.Hemisphere or possible production and export forecasts for Australia. Looking at both IGC and USDA data one could come to the conclusion they have both sides of the ledger wrong for Australia.
Technical selling is still hurting the Chicago wheat contract, the punters were long, very long it appears and they wanted out. This has seen the market slide all week.
Most expect to see the speculative position for wheat much more neutral come the CFTC report next Tuesday.
The big slide is more of a function of futures than physical markets. When there are lots of sellers and no buyers the seller simply keeps reducing their price in order to find a buyer. The futures market, unlike a silo full of wheat, does have an expire date to work around.
The world seems to have forgotten about the problems in Russia, Germany and Australia at present. It may just be a case of waiting for the September futures contract to expire and more speculative money to move back into grains in November.