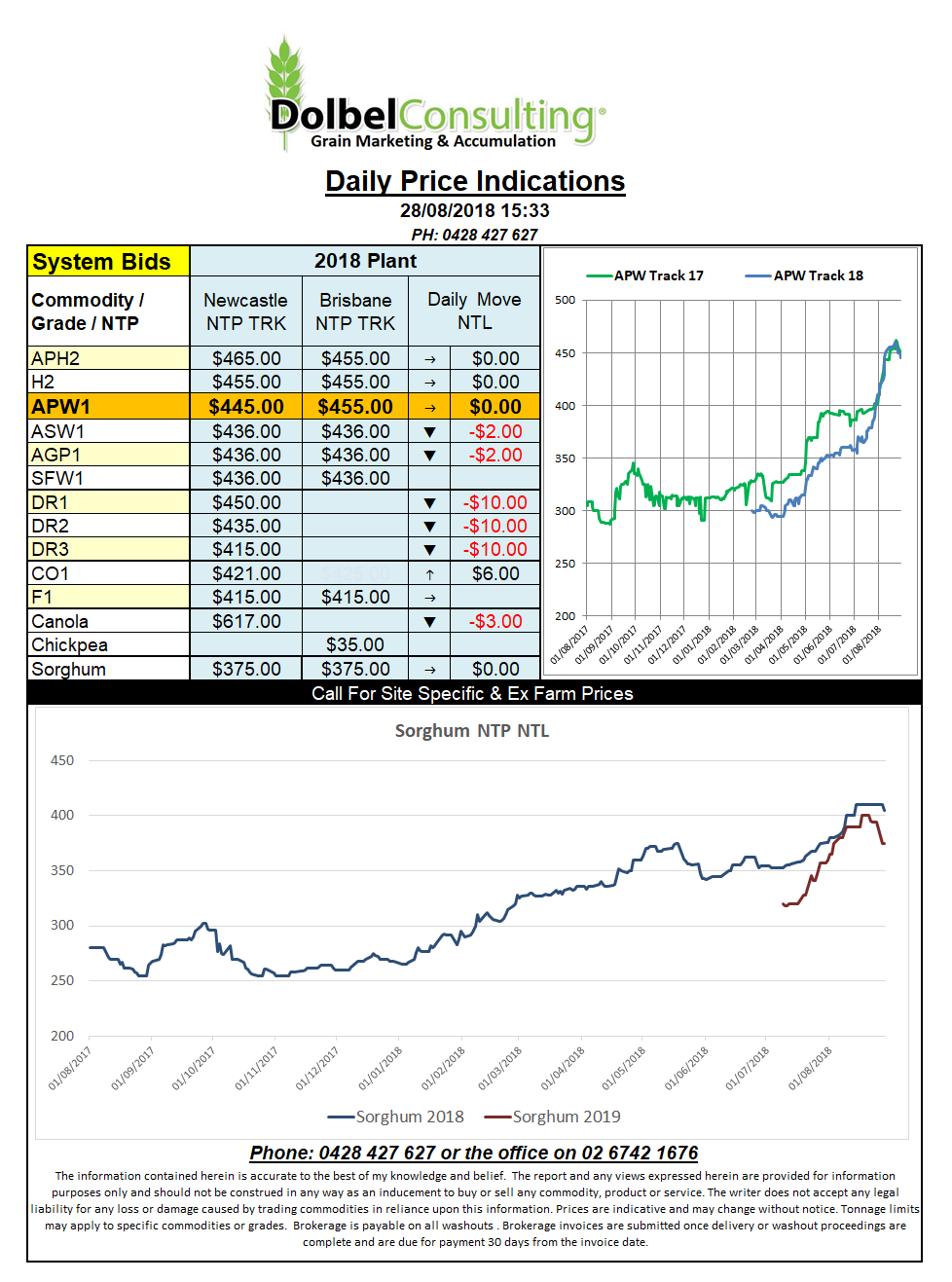 US grain futures continue to see fund money being withdrawn for greener fields. The US share market responded positively to news the Trump administration had struck a trade deal with Mexico. The modified NAFTA agreement thus far continues to exclude Canada. According to Trump negotiations with Trudeau will commence in the near future.
Corn futures slipped the least with healthy US exports supporting prices. Pressure from weakness in wheat and soybeans did see corn finish in the red though.
Wheat futures in the US were hit pretty hard again. The combination of the stronger AUD and lower futures is equivalent to about  negative AUD$8.50 / tonne. The stochastic chart is now very oversold but isn't showing signs of a turnaround just yet. Maybe turnaround Tuesday will live up to its name tonight.
The US crop condition report came out after the close and with a 1% increase in the G/E rating for soybeans we may well see continued weakness in the oilseed market again tonight. The US is looking down the barrel of record bean yields this season. US bean basis is still sliding as the US appears to be happy to subsidise US farmers instead of resolving trade problems with China.
MARS forecasted the EU wheat yield to fall further, now projected at a disappointing 5.70 tonne per ha, how terrible.