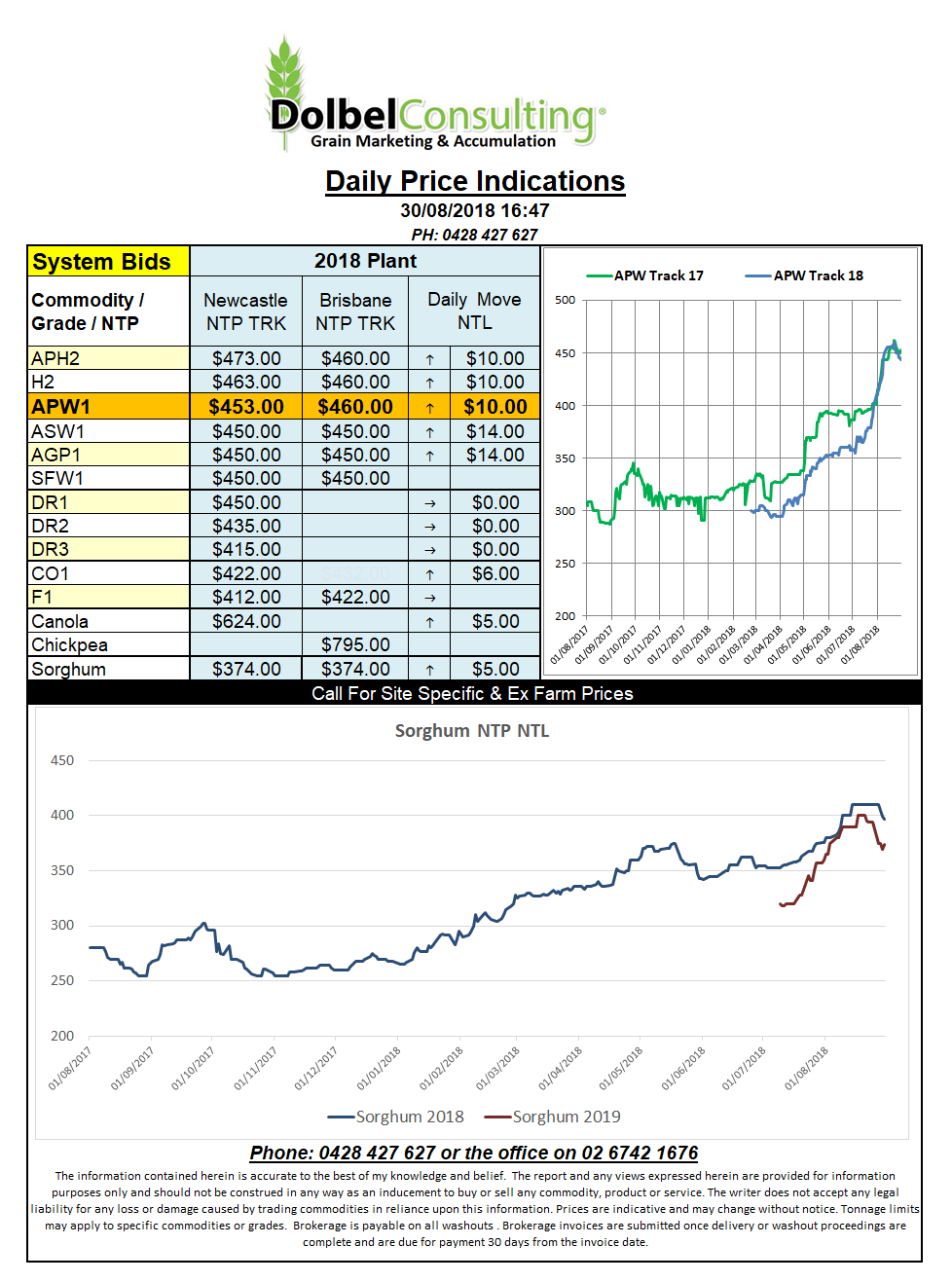 Fundamentally there is no fresh news justifying the significant jump in both US and EU wheat futures overnight. If you believe the market wires the rally appears to have been based off speculation that Russia will curb wheat exports after a less than perfect harvest this year. Yes, that's right, the same excuse they used to spike the market only a couple of weeks back. Well it worked then didn't it ??.
The official Russian line continues to be that they have enough carryover stocks to keep exports at their projected number. Many punters are predicting a draw down on stocks of milling wheat in particular as a larger than normal slice of Russian wheat was affected by poor weather at harvest this year. There is also speculation that their feed demand will also be much higher than they are predicting if they are to export the meat products they are predicting to.
Meanwhile in Brazil it appears that getting what they asked for may not be exactly what they wanted. A month of two back independent truckers went on strike in demand of higher transport rates. This action caused massive disruptions to supplies of food, fuel and exports. The government caved in, passed a law setting a minimum rate which instantly caused a problem for basically anyone with sales contract to fill. Anyway in the meantime the larger companies as a work around have begun to establish their own trucking fleets thus cutting out the demand for independent freight suppliers.
There's a court case protesting the law, results will become known around November. In the meantime soybean exports are hurting.