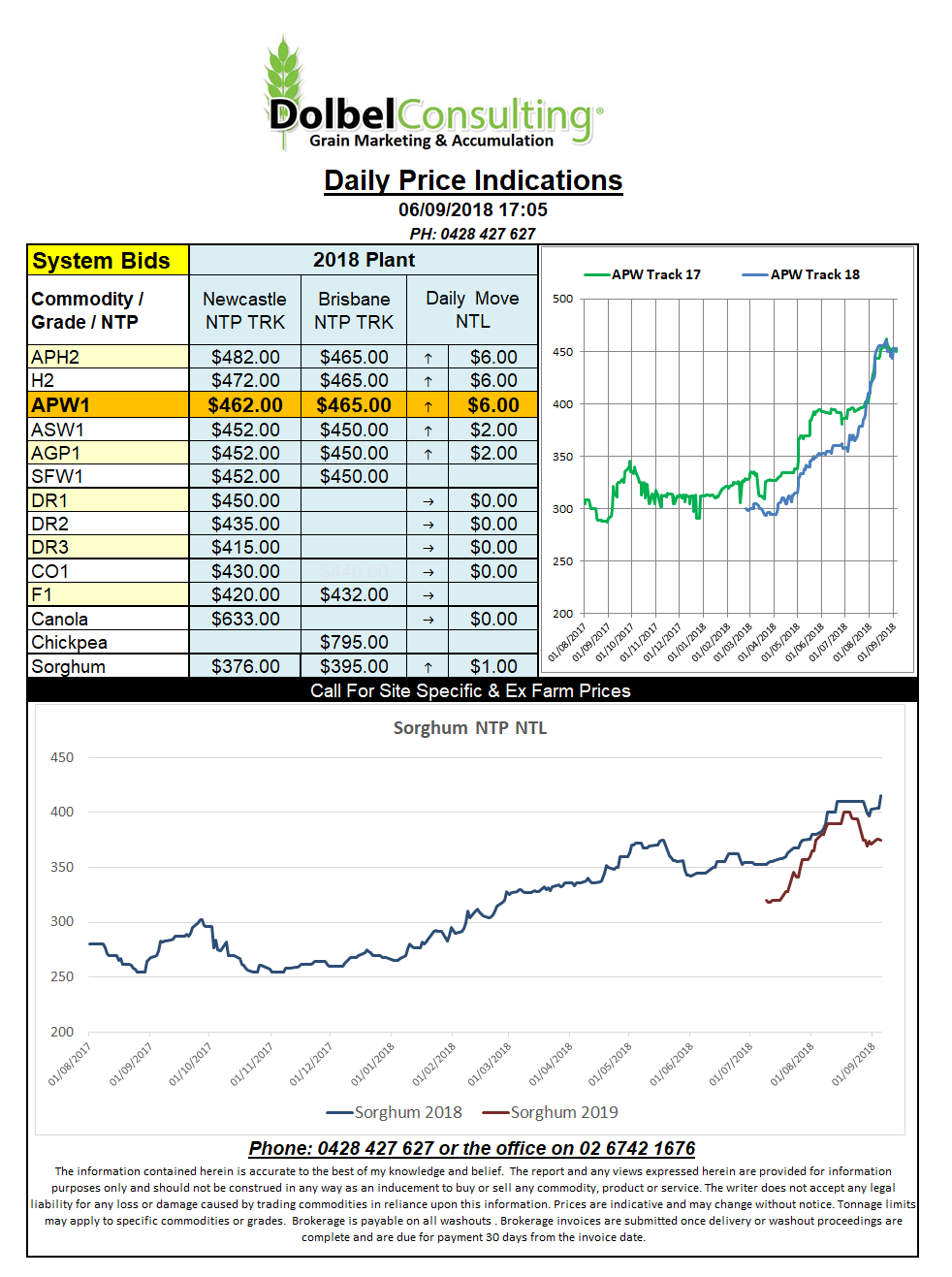 US grain futures continue to slip as the US dollar and good production combine with little international demand for the US product.
Looking at cash bids around the globe we see some Russian offers increased overnight while others actually slipped a little. Egypt decided to pick up 60kt of Russian wheat at US$6.00 less than just one week ago. Jordan also took the opportunity to pick up 60kt at US$2.00 less than a week ago.
The offer that picked up the Egyptian business was said to have been around US$7.00 under the next best offer so it looks like they really did find a bargain this time around.
Japan picked up 108kt of wheat from the US and Canada. It was a bit of a mixed grill with white wheat, hard wheat and spring wheat all on the order. Just over half of the order was placed on Canadian supply.
World markets are turning their focus to export sales and new crop sowing. A quick look around the world shows the US in good shape, Canada is a little dry across the spring wheat belt but they sow in spring. France remains relatively dry as does large slices of Germany. Central and western Europe are in good shape. Black Sea is mixed with some parts good while there are large parts also very dry.