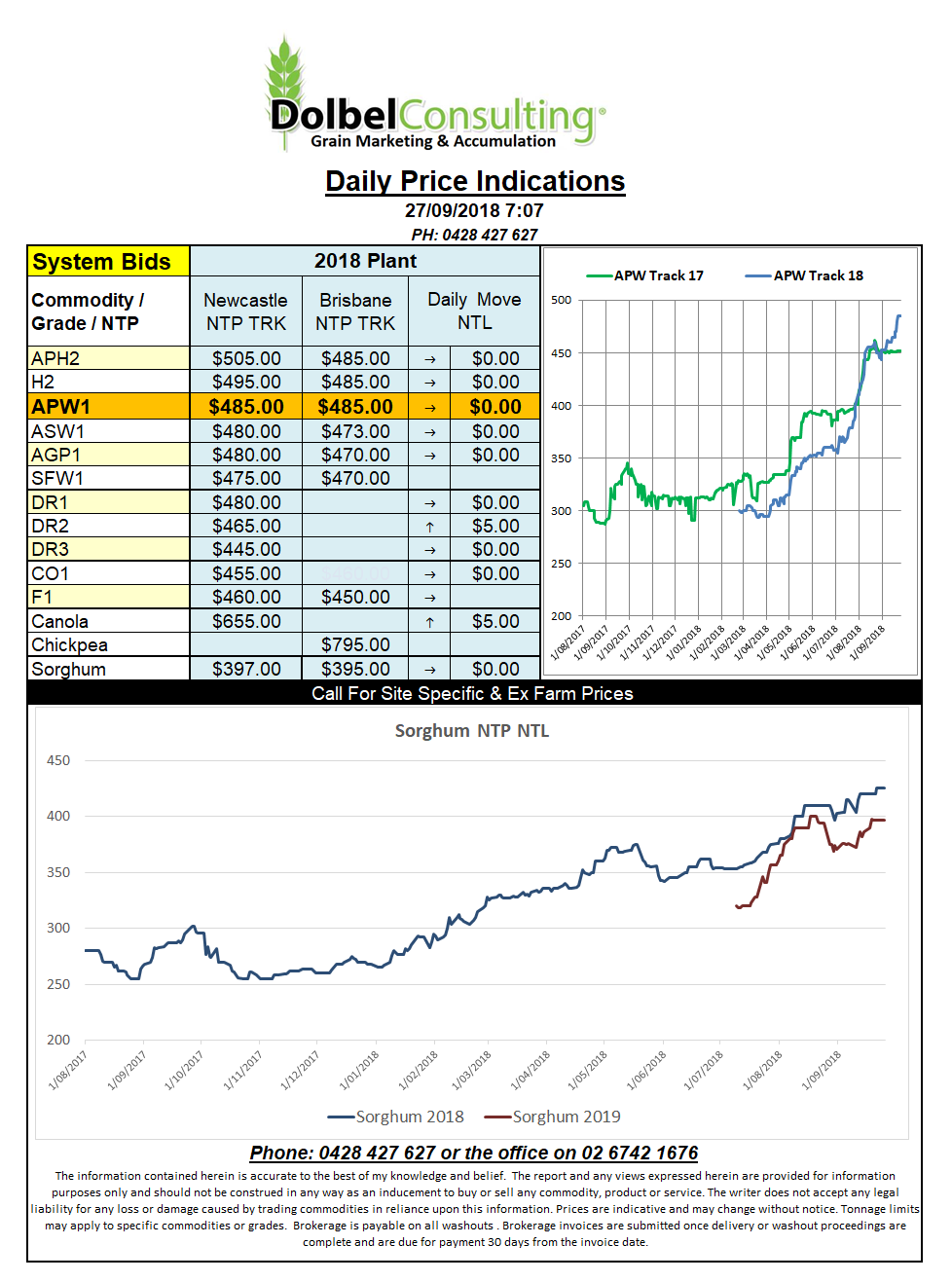 US wheat futures slipped a little lower last night on the back of technical trade and profit taking. Looking forward for direction the trade saw a healthy week on week increase in the US sowing pace for the 2019 winter wheat crop. Rising from 13% sown last week to 28% sown this week it's ahead of this time last year and is going into almost ideal conditions across much of the US plains with just a few dry spots still existing across NW Texas and NE Kansas.
US soybean futures closed higher as the bargain hunters became active. Harvest is at about 14% complete which is ahead of last year. The main cloud over the soybean market at present will be what US ending stocks are. One could assume the absence of large Chinese sales over the last few months will see stocks higher than many would have expected to see at the beginning of the season.
The stronger close in US soybean futures helped both ICE canola and Paris rapeseed futures close higher. The drought on the EU came at a very opportune time for US soybean producers though as meal demand by the EU increased.
The fact a lot of the Aussie crop is being windrowed for hay production should also be helping prices. If not for us here, as basis is already at +$114, it should at least help those who move product into the EU market. Paris rapeseed closed up over four euros on the nearby last night.