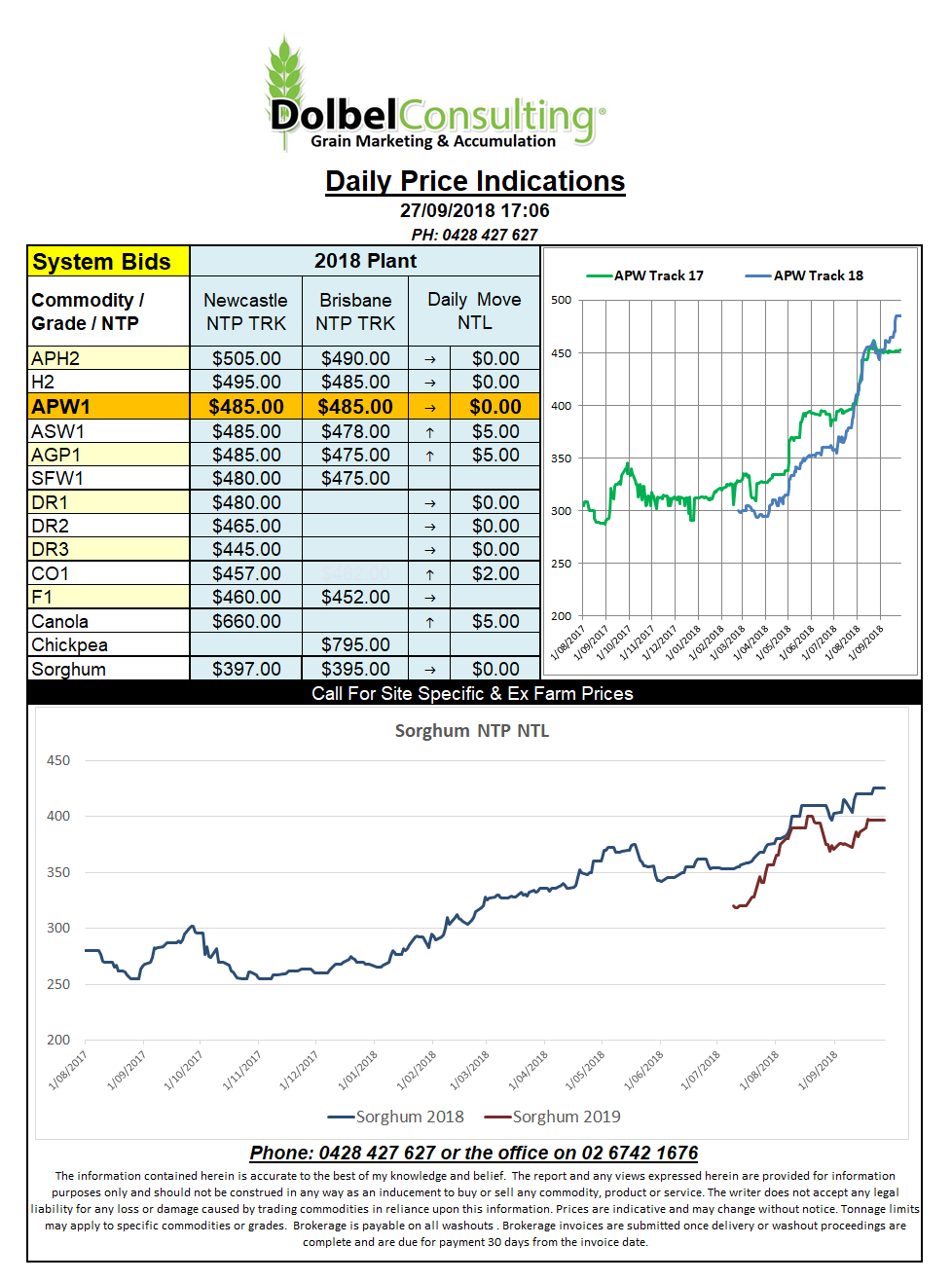 International wheat cash markets were generally flat to firmer overnight. Black Sea offers were up US$1.00 to US$5.00 while offers out of the west coast of Australia were flat at US$280.
The futures markets were lower for corn and wheat but higher for soybeans and canola. Soybean futures in the US saw some upside after the announcement of a sale of 672kt to Mexico. The trade have been tossing the idea around that US soybeans will move into Mexico before being loaded for a boat to China. So what is the next move by China, to implement state of origin labelling. There was also talk that with US beans being so cheap that Brazil would import US beans for their domestic consumption and export their locally produced product to China. Smoke and mirrors ladies and gentlemen, nothing more.
Much of Ukraine and southern Russia have seen some rainfall which will help the winter wheat emergence over the next few weeks. Some parts of the Volga Valley remain dry though with less than 10mm recorded over the last 30 days. Winter wheat sowing in Ukraine is roughly 40% complete. Russian winter wheat sowing is more advanced at about 67% complete.
Iran picked up 50kt of US and 50kt of Aussie wheat overnight.