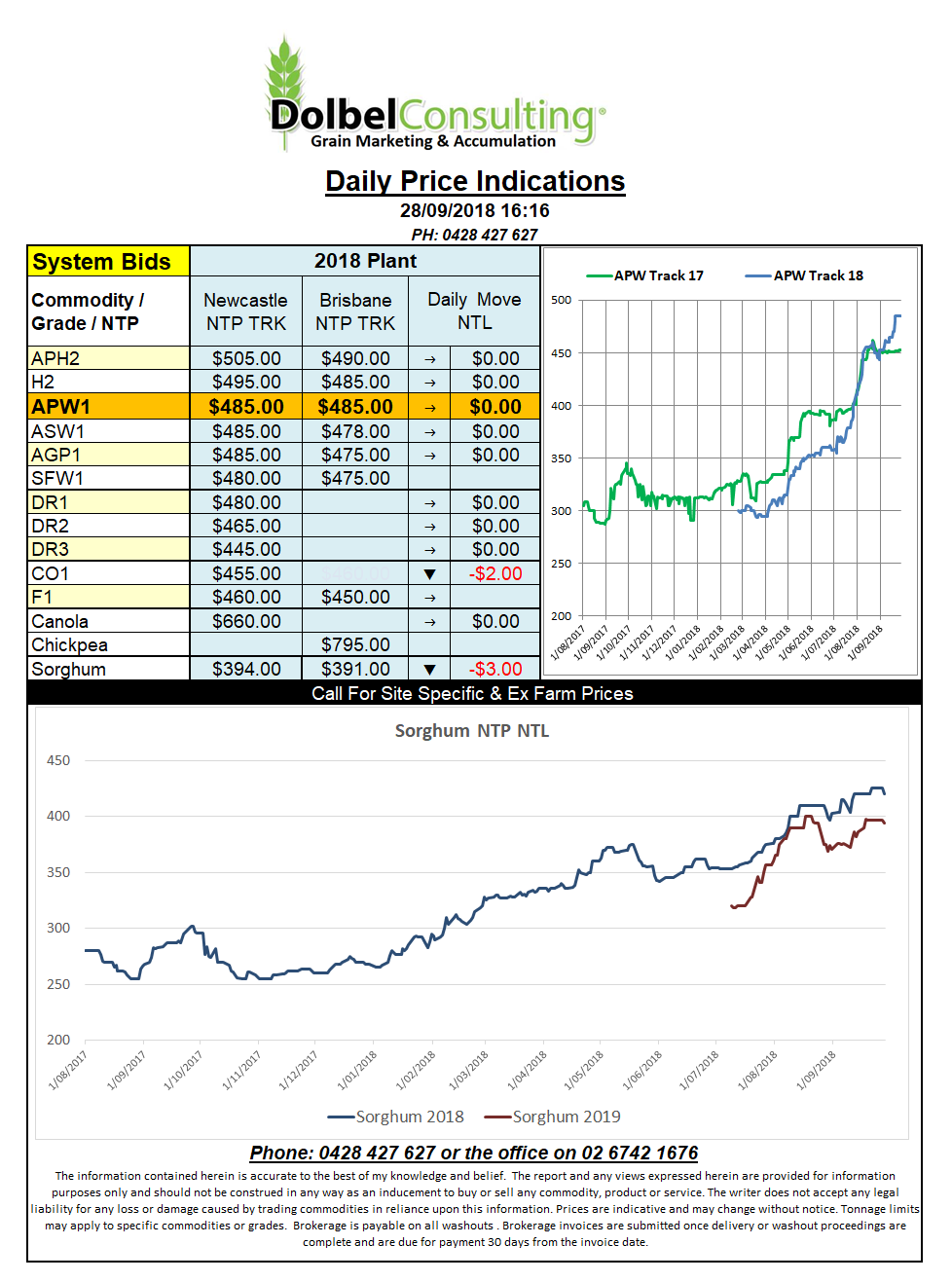 From the outside it looks like the US futures market is having another crack at buy soybeans / sell wheat. With beans at about a ten year low and US wheat still struggling to put on significant export sales it's probably an easy bet for the fund managers.
Funds came out as net buyers of around 889kt of corn futures, 544kt of soybeans futures and seller of about 544kt of wheat futures at Chicago.
Fundamental support came from good weekly sales of 1.7mt of corn from the US. Soybeans also saw some demand with 873kt pencilled in for export orders. Both corn and beans came in at better than expected numbers but not huge by any means. US wheat sales were a little better than the previous week at 655kt.
The IGC came out with their stab at world grain stocks overnight. Increases for Russian wheat supply was countered somewhat by decreases in Australia but the net figure still saw an increase of 1mt to production. The IGC wheat number is 717mt, about 41mt less than last year. Carryover stocks for wheat although 2mt up on last month were still 17mt less than last year.
Interesting to note that the IGC predict the smallest world barley harvest in six years.