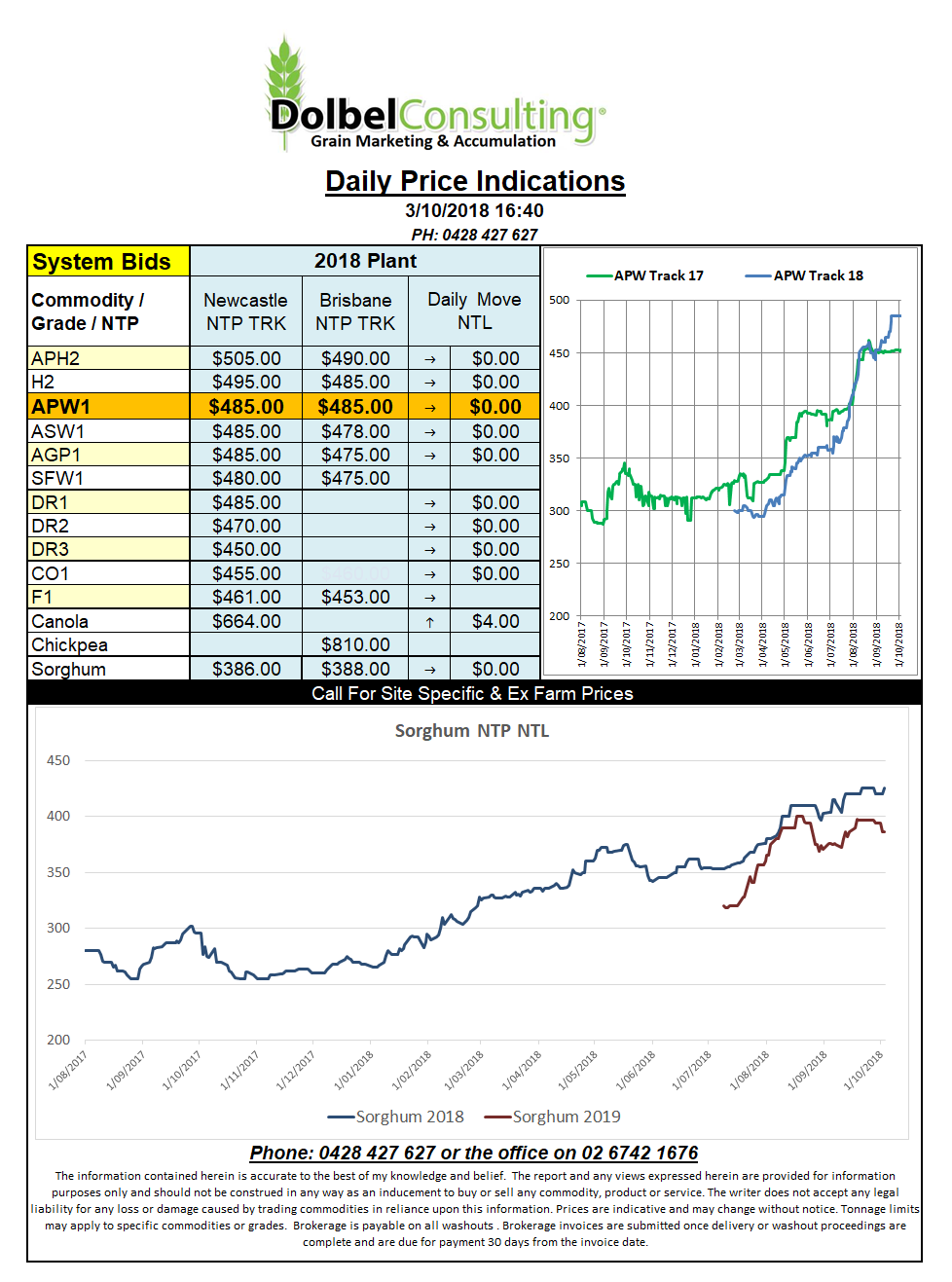 US corn, wheat and soybean futures all closed higher in overnight trade. Corn and wheat futures were firmer on the back of weather delays to the US harvest while Chicago wheat found some support from rumours that some Russian ports may be closed for up to 90 days while working on compliance issues.
The last couple of rallies in US wheat have come on the back of unsubstantiated rumours that Russia will reduce exports. Is this simply another rumour started by the funds to help square up leading into next week's USDA report, who knows. Either way it may produce some opportunities in the cash market.
The Aussie dollar is sharply lower as it gets caught up in the bearish sentiments spreading across Asian and EU financial markets. For something like canola the move lower against the CAD for instance is worth (AUD$6.84) more than the jump in ICE canola futures (AUD$3.25).  With most of the punters expecting to see the AUD continue to head south they are also expecting the weaker AUD could well spark another commodities boon for Australia.
Russian wheat harvest is about 87% complete but delays and abandonment may yet result in less acres actually being harvested than initially projected. Russia is also making headways into selling wheat to Algeria much to the dismay of the French.