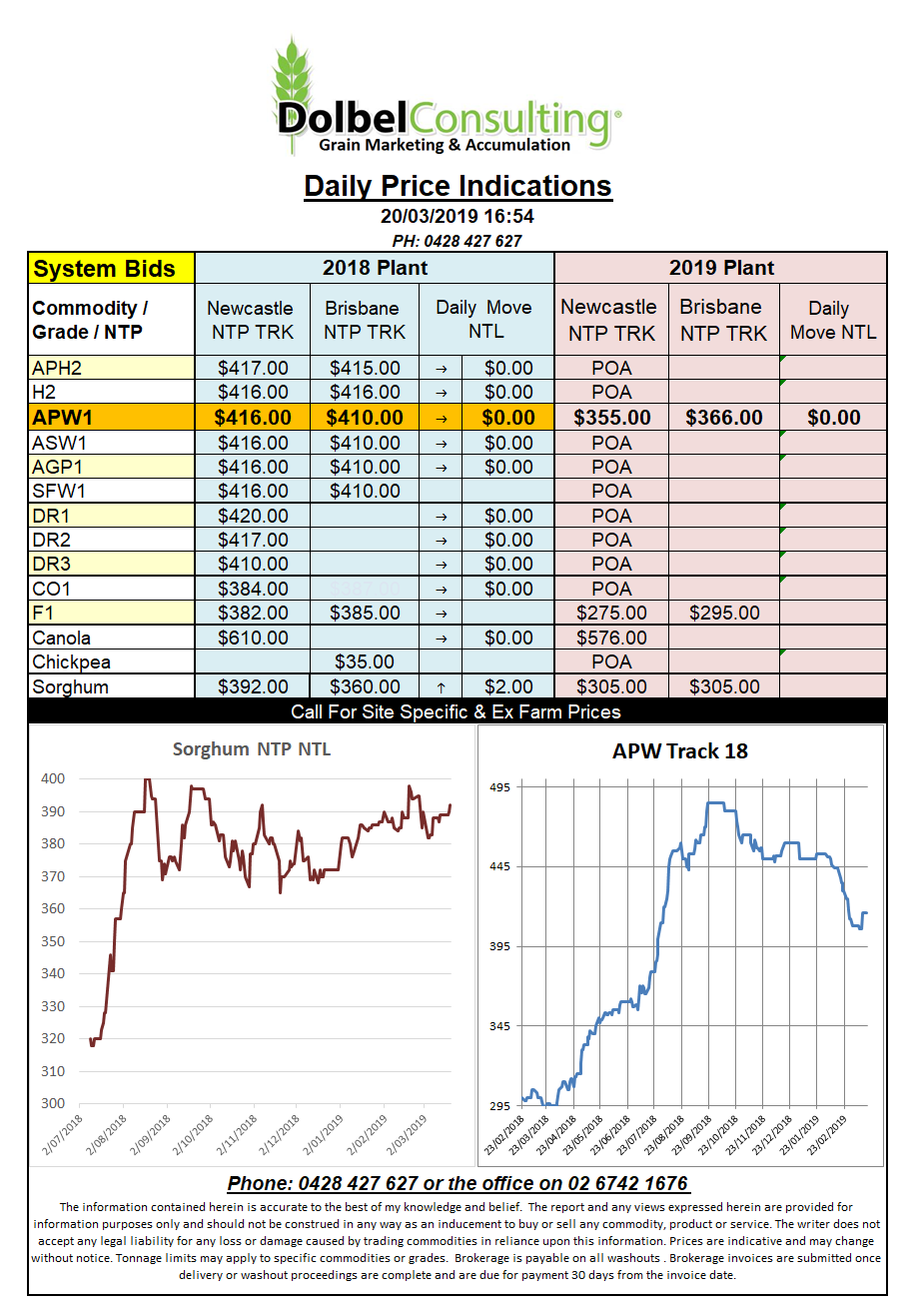 Technical trade dominated Chicago grains overnight. Wheat, which was grossly oversold only a couple of weeks ago has now reversed that position and is pushing into the overbought range on the stochastic. Even so US SRW futures should still be considered cheap at these levels. Spring wheat futures are running their own race as the scale of flooding and field damage across the northern US plains continues to hit social media. MGEX futures once again lead the three wheat grades with a close in the black for the May contract. Soft red and hard red wheat were generally slightly softer.
Crop condition ratings in the US were mixed with recent wet weather helping the last of the dry states including Texas, Oklahoma seeing some improvements. The top of the HRW belt did see a little deterioration in ratings though and it might take another week or two before scouts can get into low lying fields north of Kansas. It will take some major issues in these northern states to help US futures take back the 25% – 30% of values lost since the middle of last year and more recently the 13% since mid February.
Kazakhstan have said they will reduce wheat acres in favour for other feed and cereal crops in 2019. The low price of wheat is likely to influence those parts of the Black Sea that usually grow a spring wheat crop. Will this see Siberia and the Urals follow suit. Russia produced around 19mt of spring wheat in 2018, so roughly a quarter of Russian wheat. So a small 5% reduction in Russian spring wheat area may see as much as 1mt removed from the balance sheet. There is so much speculation in March / April.