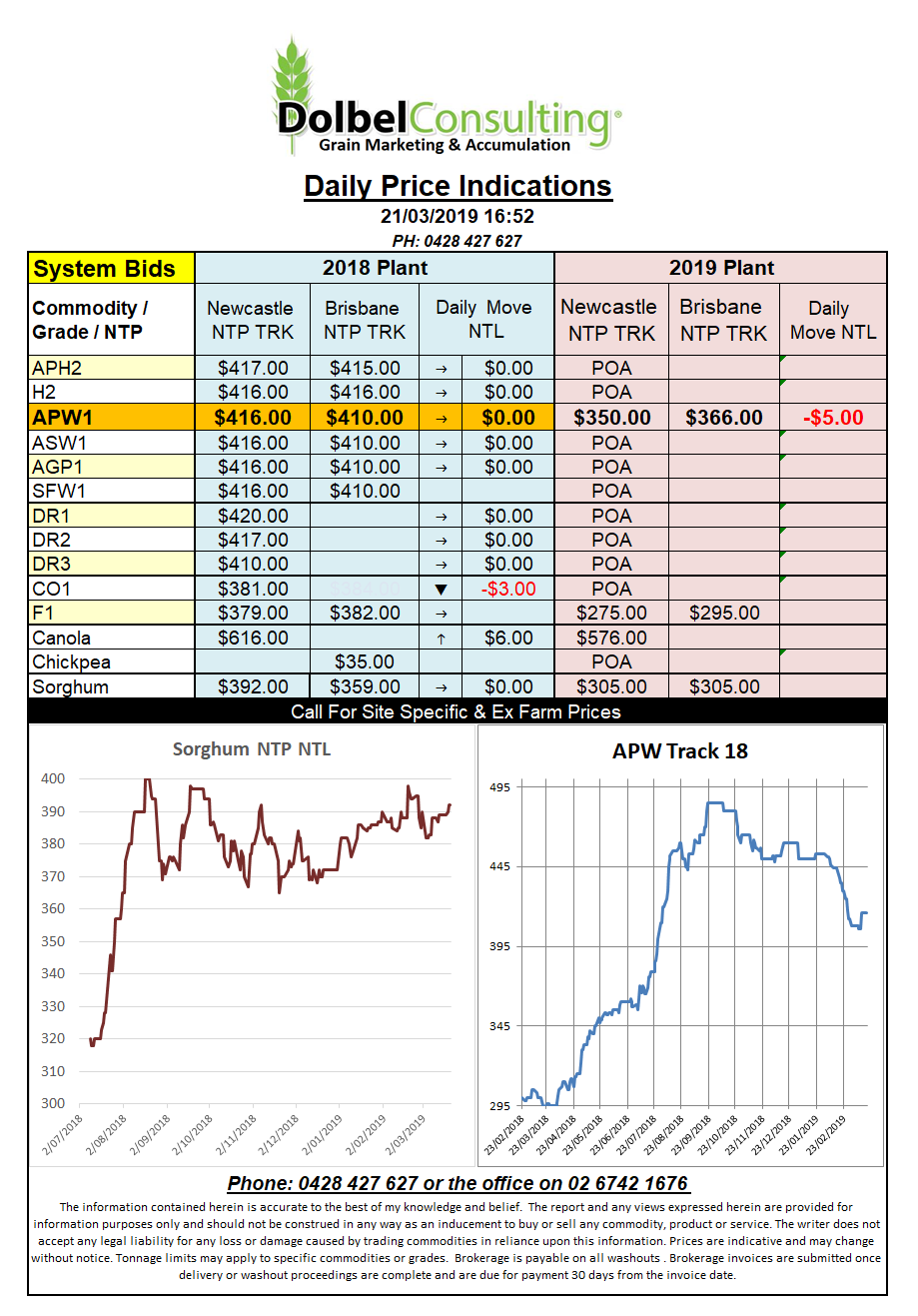 US wheat futures were firmer again in overnight trade. All three grades saw upside. Flood water in the US is pushing south and over the next few days those across Kansas and Missouri are going to be the ones in trouble.
As snow melts in the northern parts of the USA river levels will stay high compounding issues and potentially slowing field work even though temperatures are expected to climb next week.
The Chicago wheat market is now pushing into overbought territory but there is continued fund short covering being reported in each session, we may even see these trades push US wheat futures back to the 500c/bu mark were it found an abundance of support for many weeks during their winter. It's not called the silly season for no reason at all.
Brazil is seeking just under 1mt of wheat and has advised sellers they are willing to waiver the normal 10% import tariff. This hasn't gone down well with farmers in Brazil and Argentina, their natural supplier. Argentina has had a great start to their wheat marketing though with February stocks reported to be at a 16 year low of just 5.2mt. This is an interesting development as it also suggest that domestic demand has a very threat of actually running out of wheat around the middle of the year or well before their next harvest.
This kind of scenario is starting to play out around the world where very fast harvest export pace is catching many by surprise as it is leaving some nations that would not normally be an importer needing to import. You start to see why tariffs get introduced.