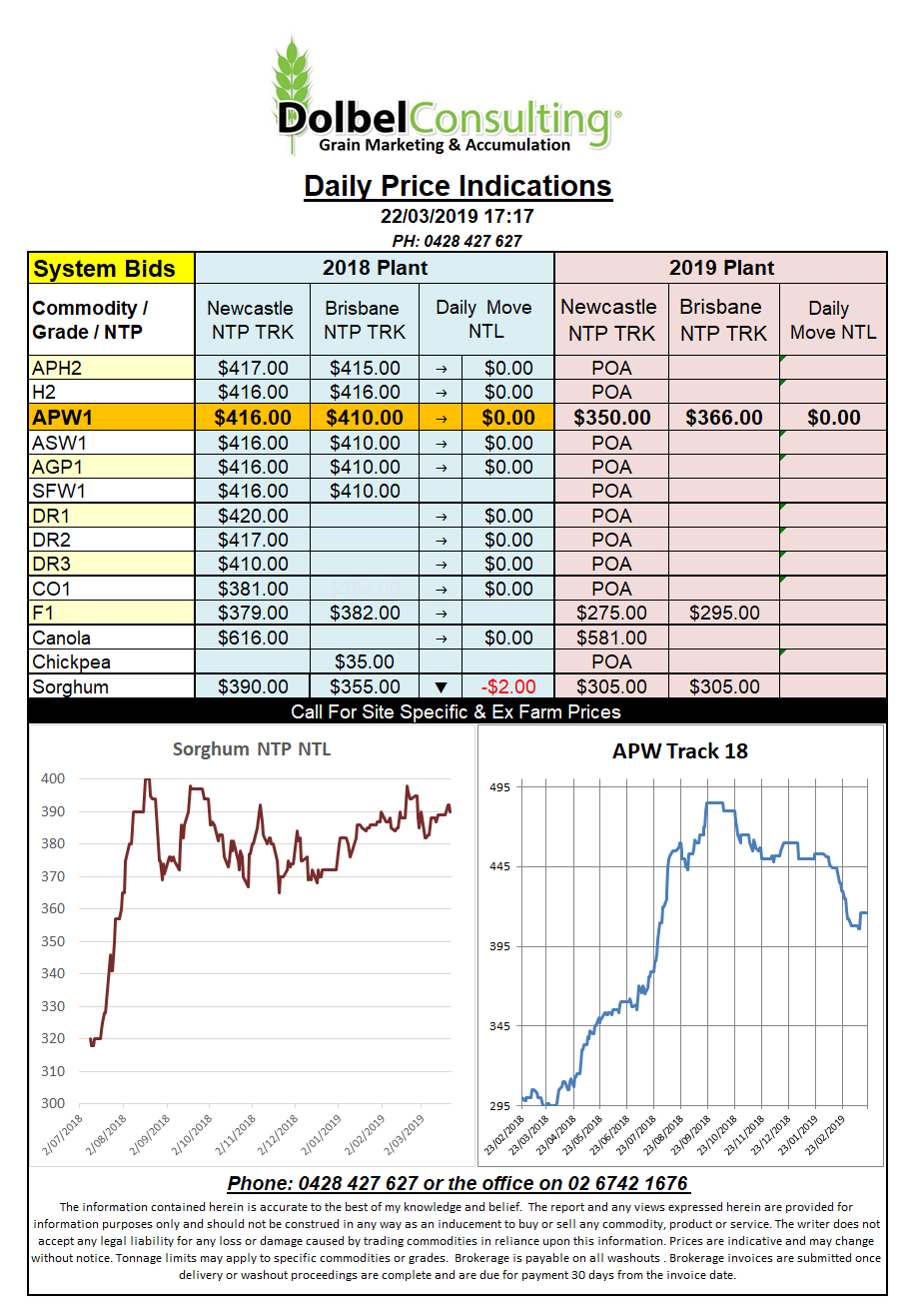 US grain futures found support from flooding in the mid west and a US weather forecast suggesting further rain is likely in the short term possibly exacerbating the issues already being experienced.
US wheat futures found support mainly from spill over buying in corn and soybeans but also continued short covering from the punters.
Talk of significant area reductions in durum from the Canadians may help durum values in the long run but currently we are seeing good carryover stocks in most of the major exporters and consumers. Here's an interesting interview in Canada https://www.youtube.com/watch?v=awWyZ8Bs7Nw.
PDQ show that cash prices bid for 1CWAD13 durum in SW Saskatchewan are fairly steady to a smidge higher, that strength is generally contributed to the CAD.
While on Canada it should be noted both cash and futures for canola were firmer yesterday. Cash bids in SW Saskatchewan were up C$4.00+ on the new crop while futures for November were also up C$4.00 per tonne. Nov futures settled at C$488.90 / tonne while the cash bids ex farm SW Sask were there at just over C$459 for the same delivery slot.
Paris rapeseed values also rose. Generally the oilseed market is seeing strength from the chance of a late soybean plant in the US and stronger palm oil prices out of Asia.