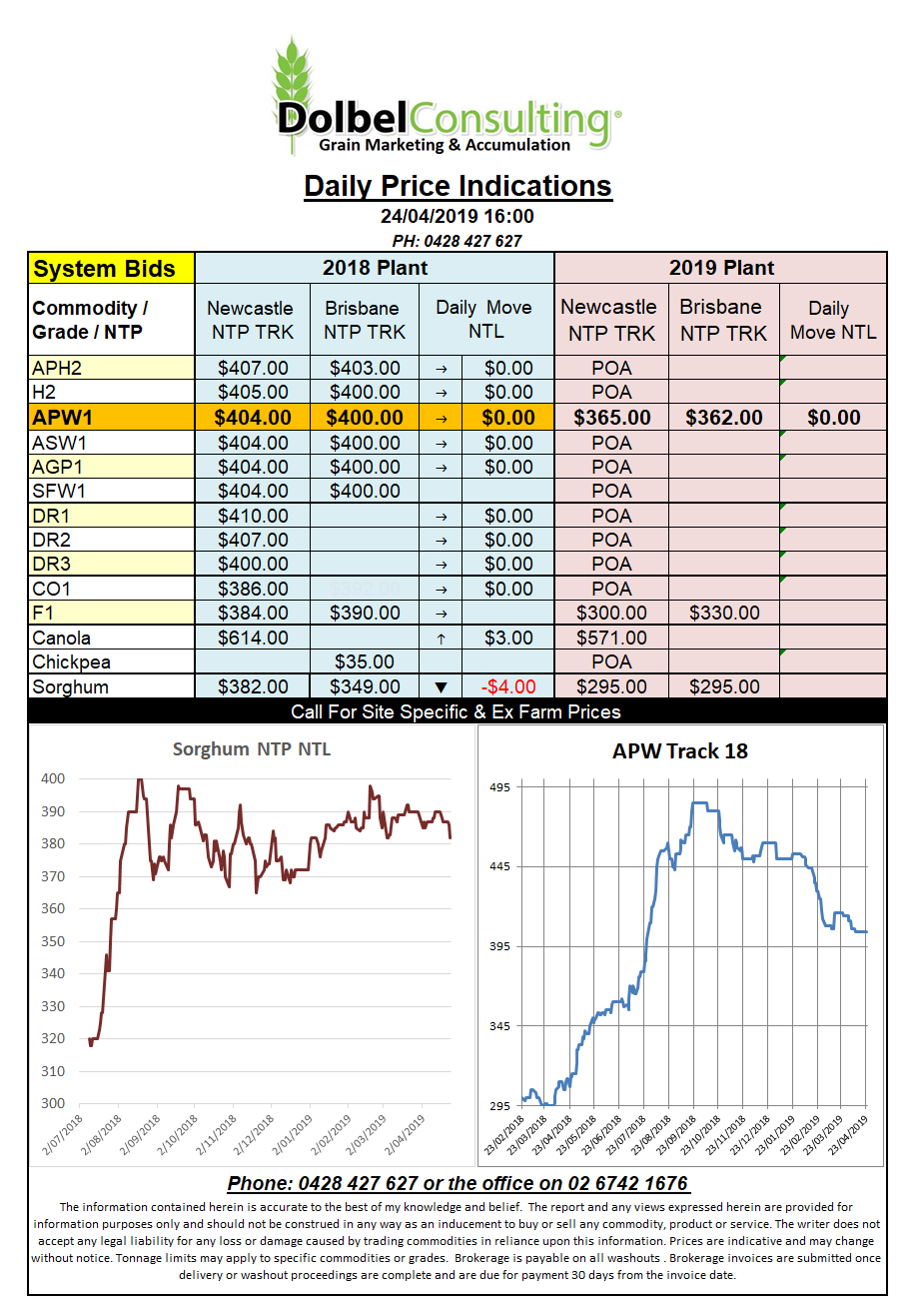 Soybean futures at Chicago lead corn lower.
Although there is good demand for soy oil the slower crush rate in Argentina may see the number of carry over beans start to build. In Argentina the better crop is lower protein so in order to extract the minimum protein oil required, the crush process has been adapted to better reduce husk and hull. This has slowed the crush volume down by around 25%.
There is also the chance that delays in US spring sowing may see producers pull out of corn and into soybeans in the USA.
US wheat futures were unscathed as delays in the US spring wheat plant supported the market. The report confirmed that spring wheat sowing is slow with just 5% of the crop in the ground and most of the progress in the smaller production states. The wires report an area the size of Switzerland is unsown, comparison graphic attached. The five year average is closer to 22%. The crop condition rating for the winter wheat was better with 62% of the crop now rated as good to excellent. The percentage of winter wheat in head is lagging though with just 9% of the crop in head at present versus the 5 year average of 18%. Crops in Kansas are yet to throw a head up.
Algeria are in for 50kt of durum wheat, we should know at what value and where from tomorrow or Friday.
Russian winter wheat condition is mixed but generally coming out of winter looking good. Old crop exports reduced to 34.9mt.