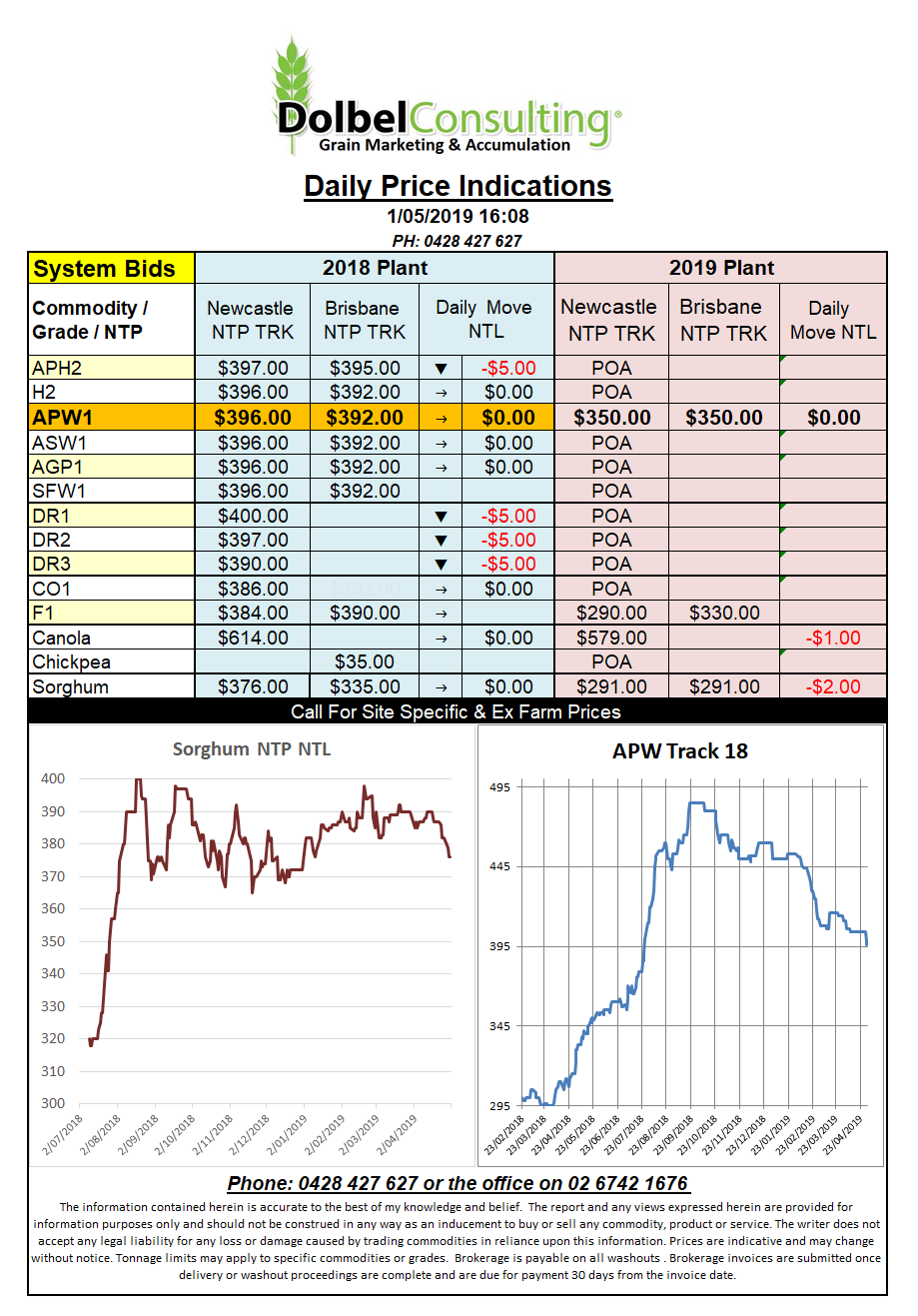 US wheat futures continue to stumble lower as crop condition ratings improve. The US looks likely to meet USDA export sales targets but the shipping pace remains a little slow leaving many to think that there will simply be more wheat left to move than the USDA projected by the time the new crop comes around. The slow sowing pace of the US spring wheat crop and the maturity level of the winter wheat crop are nothing to be concerned about as yet.
The USDA in Canada has come on board with thoughts the Canadian spring wheat crop will be larger in 2019. The main reason is producers switching out of canola and durum back into wheat. With an area increase of around 11% expected and a return to traditional yields we may see Canada produce up to 33.1mt of wheat. Barley area is also expected to expand with production pegged at about 9.7mt, a 16% increase year on year.
Paris rapeseed futures gave back much of the previous nearby sessions gains last night, it's probably time to move away from the May contract and keep an eye on the August slot, for new crop values, which were just half a euro lower. Germany and France continue to struggle with drier than ideal conditions. There has been some good falls across the south of France and parts of Germany but there is still some concern for the north of France and parts of central and southern Germany. Poland is also drier than average in the north.