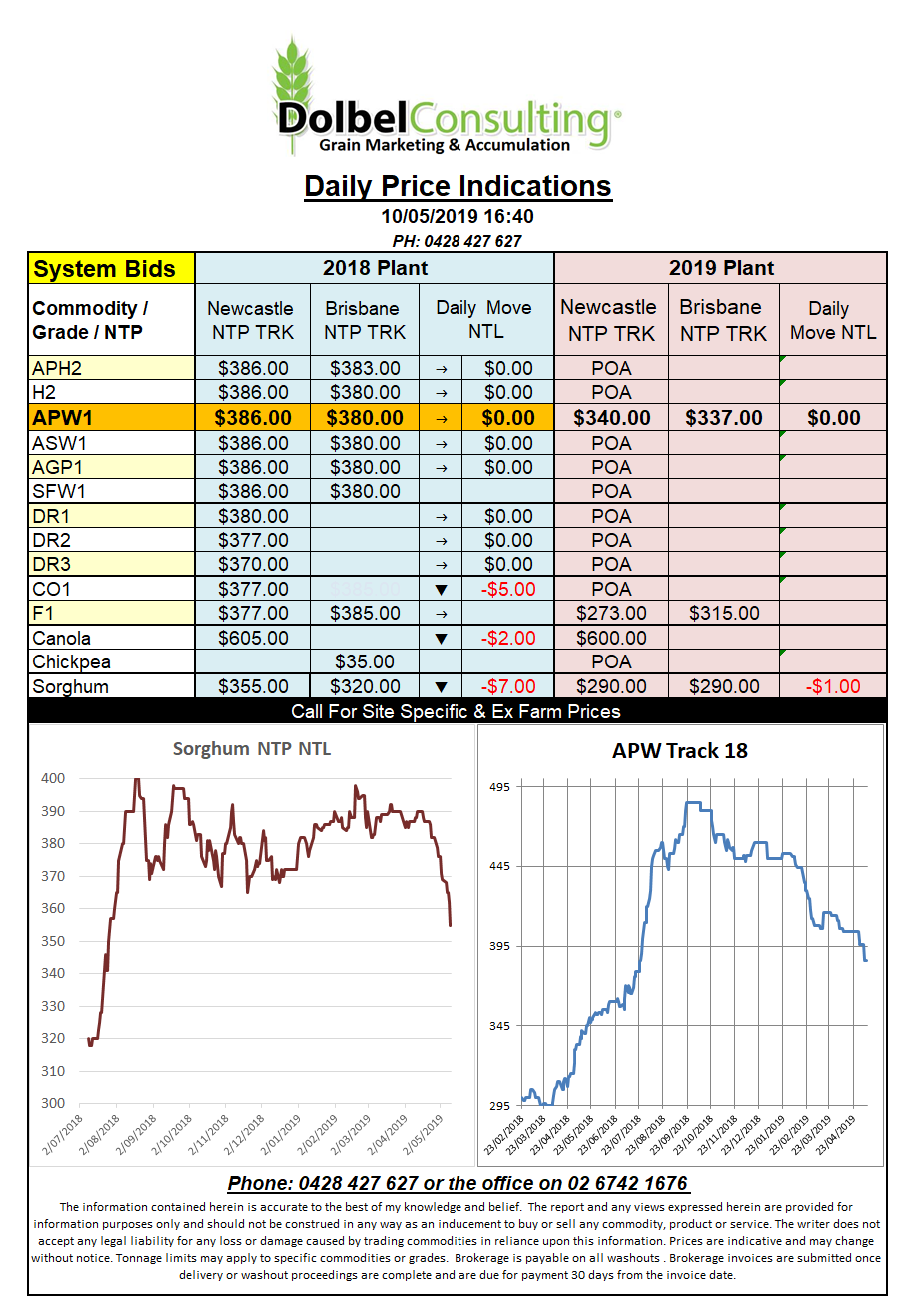 US futures were lower overnight, soybeans at Chicago set a ten year low and corn and wheat futures there also saw significant downside prior to tonight's USDA report. It brings the cynical thought to the front of my mind, will this be a sell the rumour buy the fact reaction tonight, who knows. Last night's downside was fundamentally triggered by poor US export data. With the US / China trade conflict hurting US corn and soybeans more than the US Government would like to admit.
Old crop wheat exports out of the US were not great, it appears that the export market is only interested in new crop now. The carry over number in tonight's USDA report is likely to be as good as it gets for the US this time around. Total old and new crop sales were not that bad but wheat couldn't divorce itself from the falling corn and soybean markets.
The Platts Aussie wheat futures contract at Chicago was unchanged at US$247 for the July slot and US$218.50 for the December slot. Basically the December price, if this was a deliverable, would work back to roughly AUD$250 upcountry NSW, say Gunnedah.
Current new crop multigrade bids are closer AUD$308 upcountry. ASX futures for Jan 2020 at an FOB level would also come in closer to US$230 FOB.
Rainfall in the Ukraine is hampering the sowing of summer crops but helping spring sown wheat and barley off to a great start.