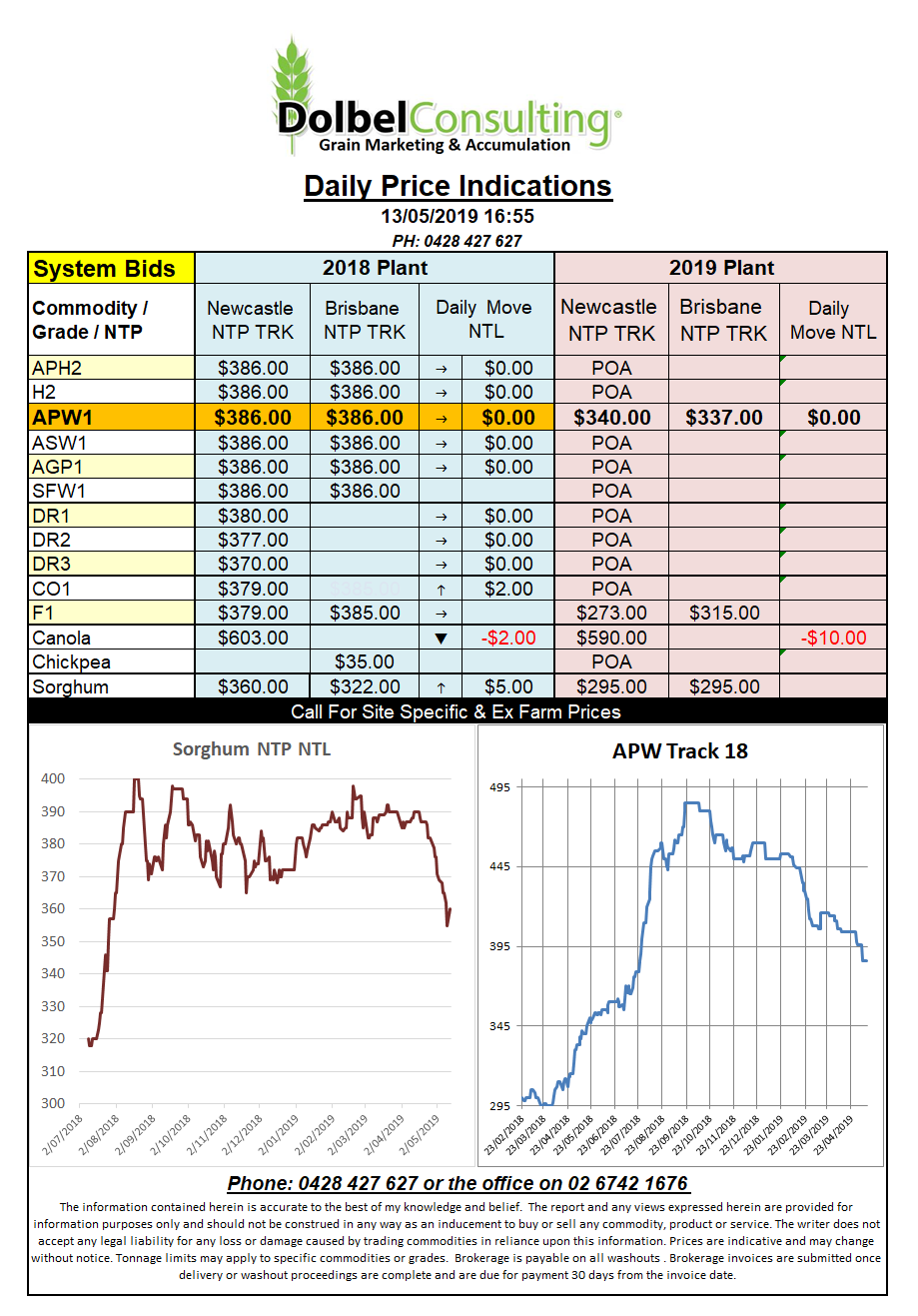 In the US the USDA report was considered mostly bearish as the report confirmed what much of the trade had already factored into prices leading up to the report.
Hard red wheat futures were the exception and fell away sharply as higher than expected US production estimates for the new crop hurt price outlook there. It's amazing to think that 11.5% protein milling wheat is trading on the futures market at a discount of AUD$15 to soft red wheat futures for a December contract.
Overnight lows across north central and north west Kansas were indicative of light frosts so we may see a few tonnes shed in that area but generally at this stage of the crops development unless they see the likes of -5C or lower widespread damage is unlikely.
Grab your coffee, here are some of the numbers out of the WASDE report last night.
2019-20 world wheat production set at a record 777.49mt, that's huge. Consumption is also pretty big but we do still end up with an ending stocks number of 293.01mt. This leaves us with a stocks to use ratio of roughly 38%, not a record high but very close.
Some of the production numbers include, USA – 51.62mt, Canada – 34.5mt, Argentina – 20mt, Australia – 22.5mt, EU – 153.8mt (all types), Russia – 77mt, Ukraine – 29mt. There's room for movement in some of these numbers, but generally the seasons in most major northern hemisphere producers is looking pretty good.