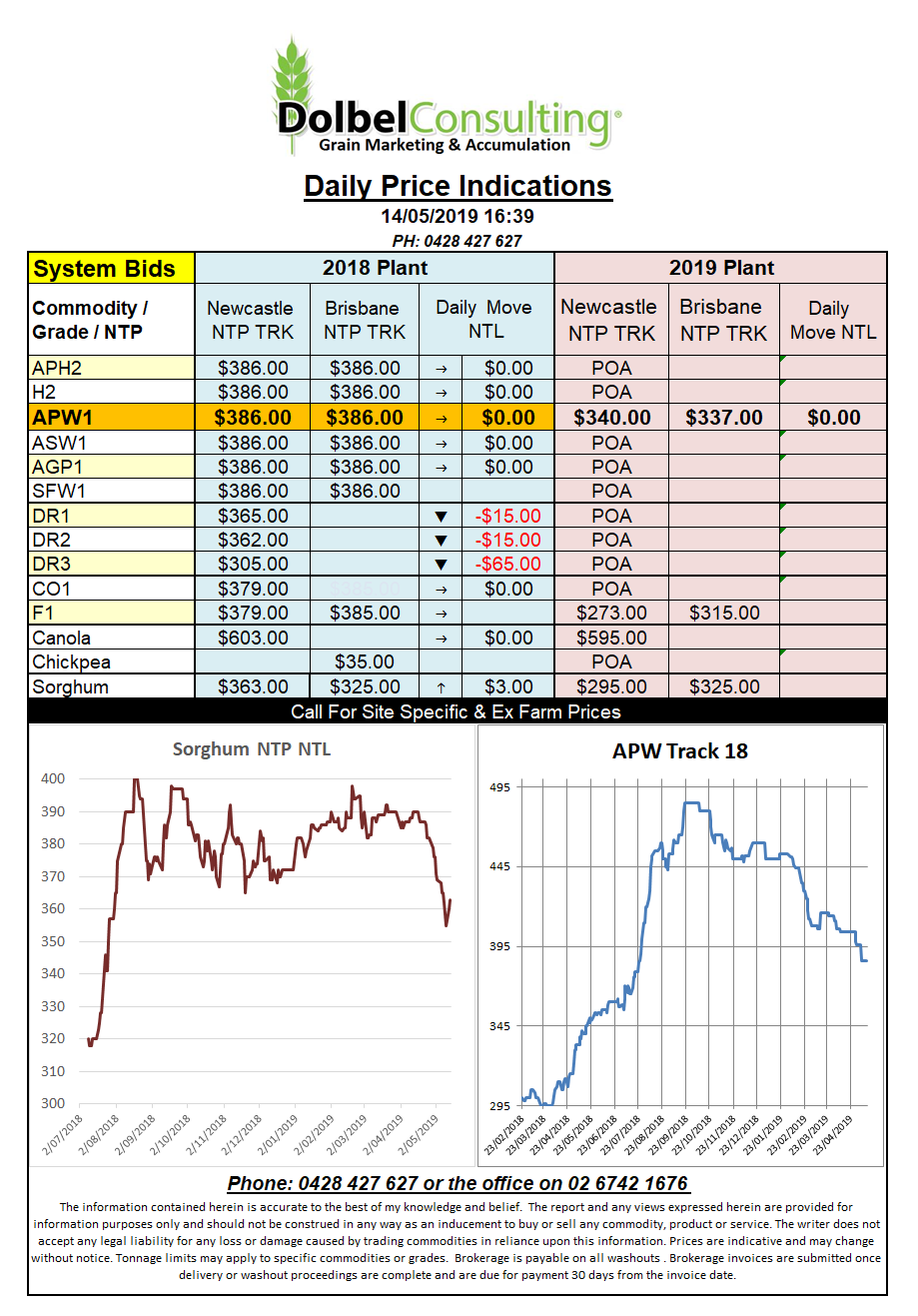 In the USA soft and hard wheat futures found some much needed upside at Chicago. The trigger was US export data but the futures market was also due for some technical buying. Combine those two things with the bargain hunters opening their purses and the market saw healthy gains. To put it into perspective the spring wheat contract saw upside of 1.5c/bu in the December contract. It doesn't appear to be a bounce or a fundamental rally at this stage, simply the market being the market, let's hope it is an attempt to find a floor.
Indonesia featured as a major buyer of US wheat. Total US weekly export inspections came in at 843kt, the biggest tally of the marketing year. US wheat is cheap, it should be able to buy significant demand into the Pacific markets in the short to mid term.
The US crop progress report was out after the close. Corn planting is still well off the 5 year average with just 30% in the ground verses an average closer to 66%, this can change very quickly though. Iowa and Indiana two of the biggest corn states are well behind their average as is Missouri which is also forecast to see additional rain this week. While talking rain it should be noted that isolated parts of central Kansas has seen some big falls over the last 7 days. Falls of 2″+ for the week are not that uncommon, one station east of Wichita recorded 9.32″ last Wednesday.
Winter wheat crop rated G/E is unchanged. Spring wheat sowing pegged at 45% complete versus 5 year Avg of 67% sown by now.