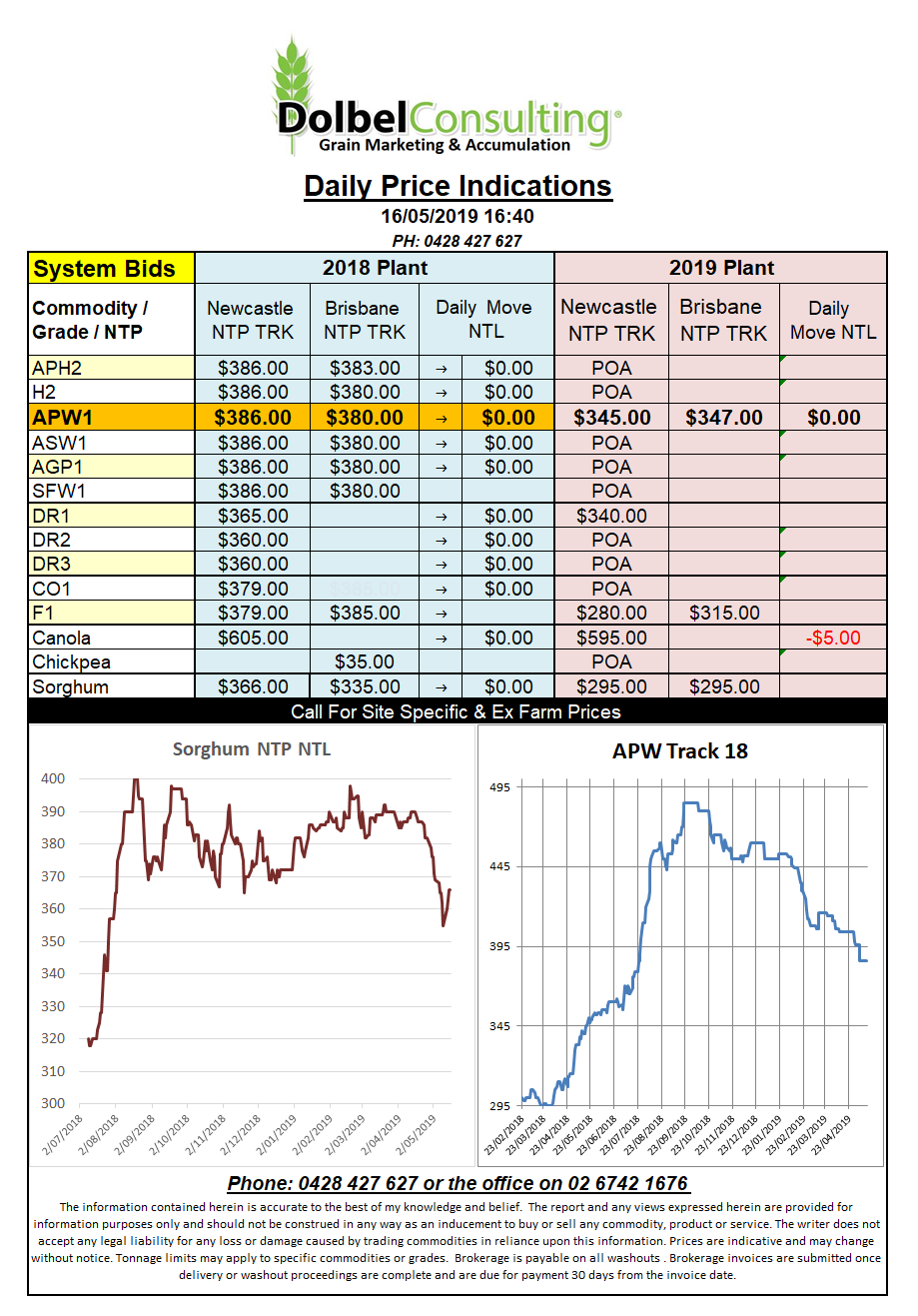 Currency is back down at 69.25USc this morning, the last time we were down hear was January 2016. With world grain values at historically low values this isn't hurting us one little bit. I mean no one wore any machinery out last year that needs replacing did they.
Concerns the world is heading into another recession (did we ever get out of the last one) had the punters looking for safe havens. With the AUD so reliant on China and China showing signs of slowing quickly the AUD was on the nose.
In the US SRW futures were flat while hard and spring wheat saw further downside. Delays in spring wheat sowing is being countered by projections of better yields. The winter wheat in the states has had a dream run since the thaw. Granted conditions have been cooler than average but this appears to have extended the growing season and yields should be higher across Kansas and the major soft red winter wheat states.
After seeing a little upside in the previous session ICE canola values slipped a little last night. Canadian exports are still being hampered by the problems with China. Year to date exports are just 6.17mt compared to 7.36mt this time last year. This will simply see Canadian carry in climb to about 4mt. In the EU rapeseed production is set to fall, the punters have pencilled it in at 18.1mt, that's 1.6mt less than the current USDA estimate. Year on year world production is expected to increase 2mt to about 74.8mt.