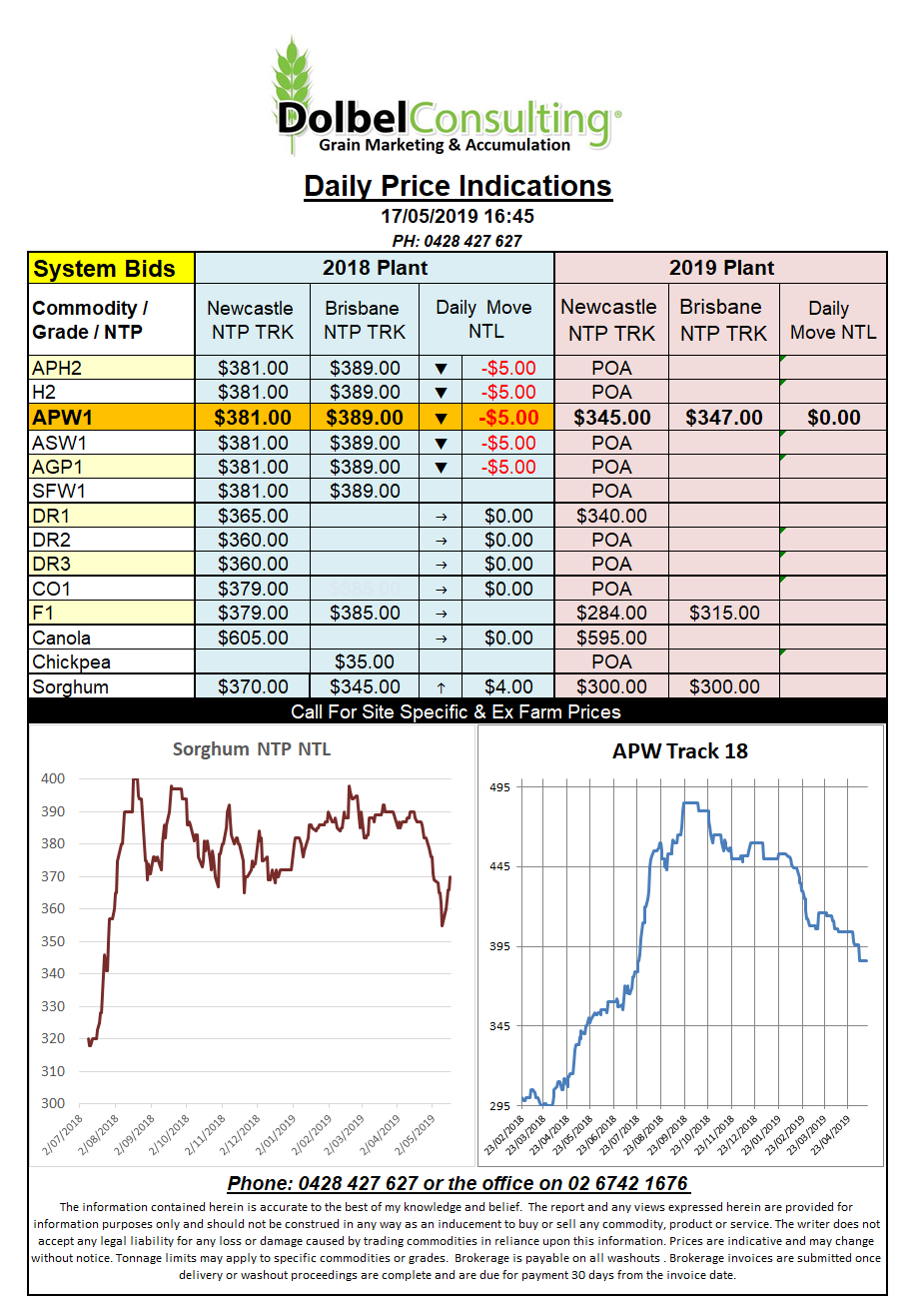 In the USA corn futures lead the grains higher at Chicago. The strength in corn triggered short covering in the wheat pits with soft, hard and spring wheat futures all posting double digit gains by the close.
It's mainly about corn though with the short term rainfall forecast calling for up to 6″ to 8″ of rain across NE Kansas and SW and Central Iowa over the next seven days, see attached pic.
Wheat futures also found some fuel from better than expected weekly export sales out of the States.
The bullish news wasn't only isolated to the USA, French analytical firm Stategie Grain also reduced their forecast for the EU wheat crop to 143.9mt, a 900kt month on month reduction. It did basically just counter their 1mt reduction in EU exports for 2018 though.  StratGrain also pulled 700kt of barley out of their forecast, predicting the EU barley crop at 60.3mt. Although lower month on month the total is still higher than 2018 production.
Bunge has stated that the African Swine Fever pandemic in China will have long lasting effects on the global feed and animal markets. China's need to import beef or fish will in turn dictate where feed grain or meal demand is required. Most processors would rather crush a bean than export it whole. It's now a matter of where the meat is being raised and how it's exported to China.