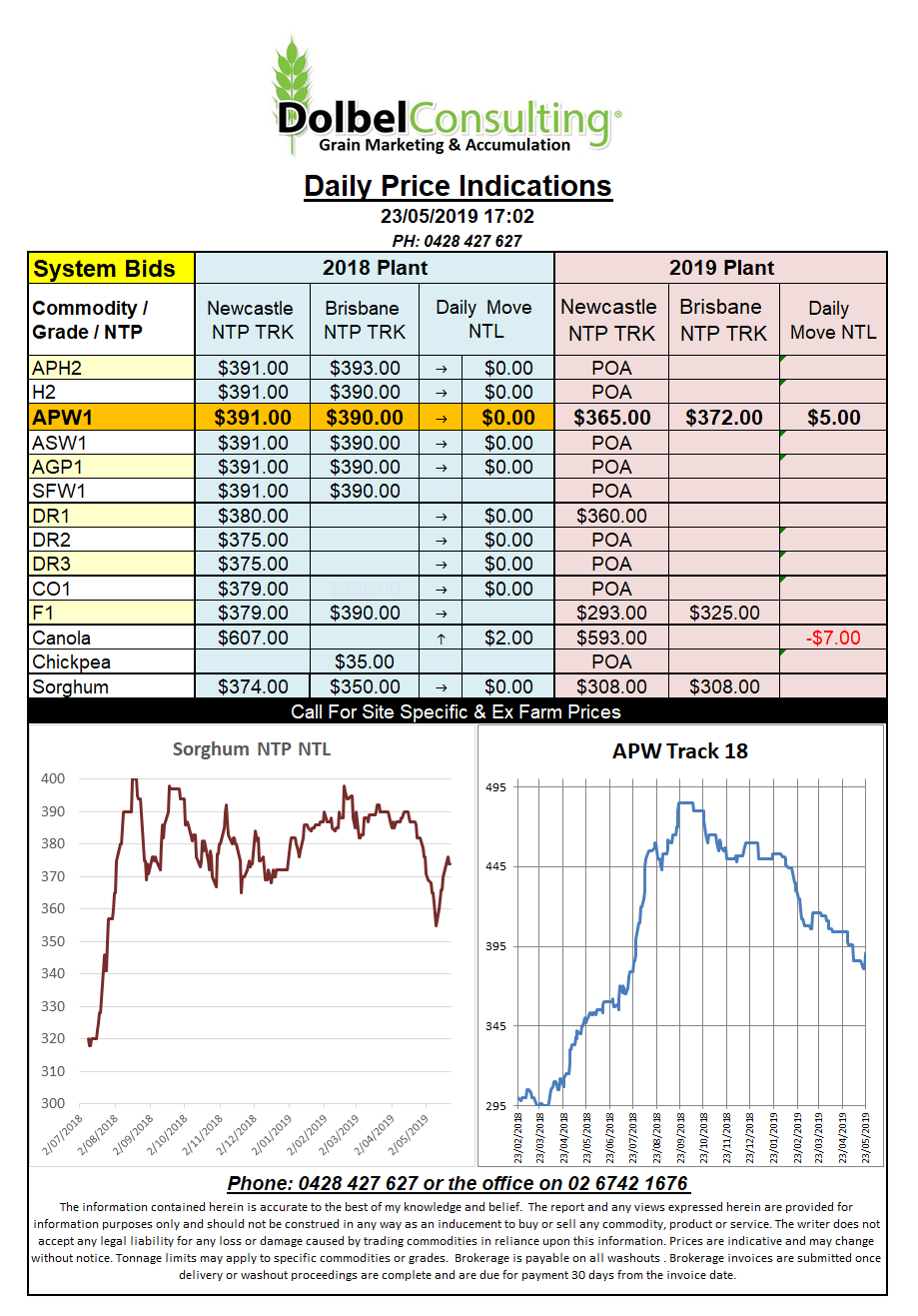 It's snowing in western Nebraska and as of last Tuesday there was still 47 million acres (total 92.8 forecast) of corn to be sown in the USA. 2019 is shaping up to be one of the latest corn plants on record. Now with the soybean rebate, subsidy, anti tariff bonus, vote buying scheme, call it what you will, but there's a good chance the USDA have got it wrong with their current US corn area estimate of 92.8 million acres.
Agriculture and Agrifood Canada has predicted that ending stocks for canola will be double the 5 year average by the end of this season. At roughly 5.3mt it will see Canada holding almost 8% of expected world production for 2019 as carry over stock at current production estimates. Even with a Canadian crop of almost 2mt less than last year, stocks are expected to climb thanks to a trade spat with China.
Overnight markets in the USA saw Chicago soft wheat futures lower while spring and hard wheat futures were flat to softer. Corn futures at Chicago were flat while soybeans saw some upside. Technical trade dominated as the weather in US becomes more concerning.
Interesting to see the Philippines bought 46kt of Aussie feed wheat for September delivery. Yes you read that right, this is an interesting development, does it confirm that east coast feed wheat values are not competitive with Asian markets ? Pork demand to China high.