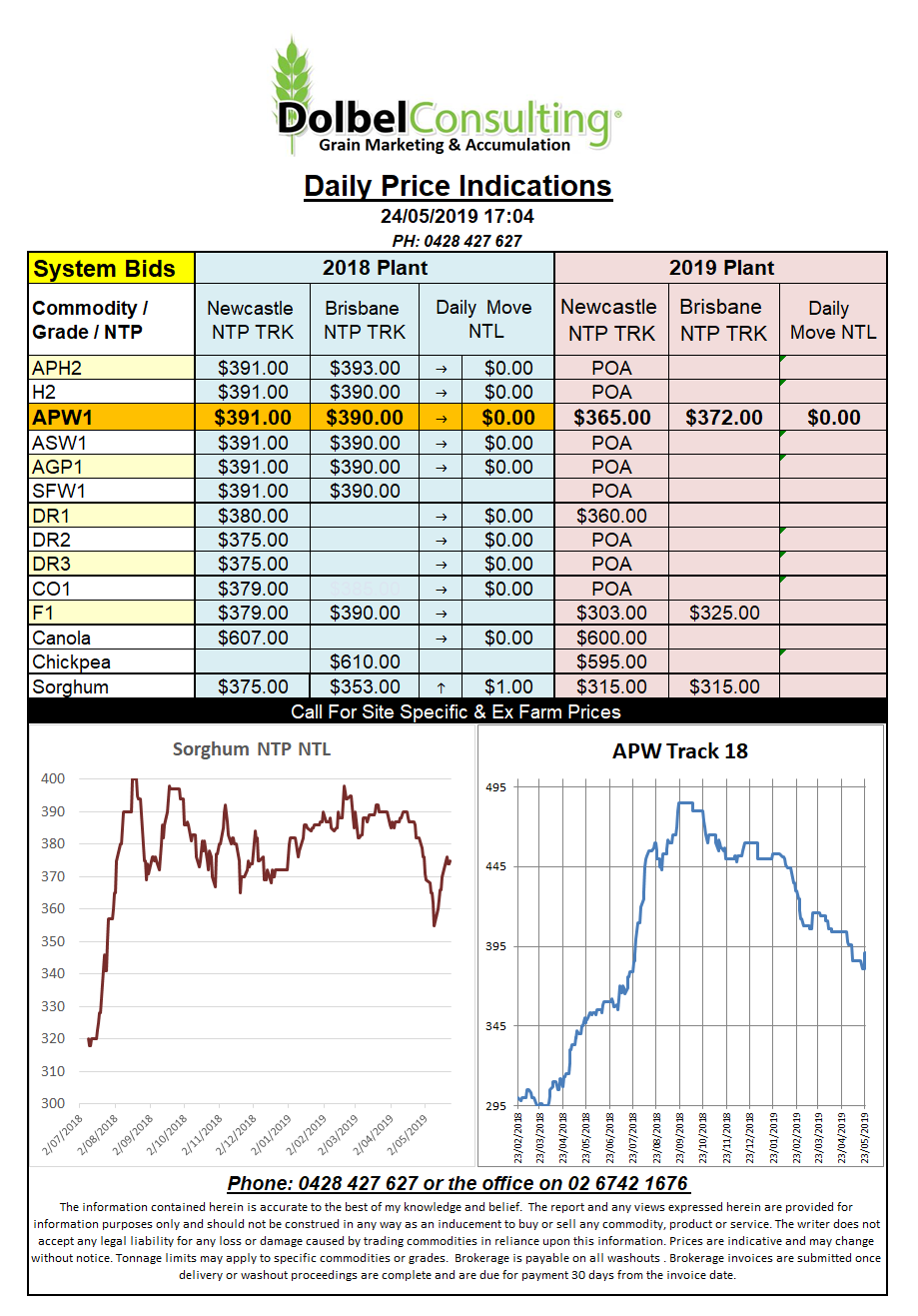 US grain futures were lower overnight, the main reason seems to be the announcement of an additional $14.5bn in farm aid for US farmers. The message this sent to the trade was that the China / USA trade dispute is likely to be much longer than initially expected. The thought of this dispute going on the another 6 – 12 months pushed the market lower as all they can see is the US building ending stocks, especially in soybeans and corn.
In the US the wet weather has spiked cash prices in many locations as access to both farms and rivers becomes an issue. This nearby spike from local supply shortages although offering opportunity to some is not having an huge impact on futures yet.
The wet weather is likely to continue across the US in the short term with the forecast predicting between 1″- 4″ of rain across parts of Kansas, Missouri and Iowa over the next 7 days. Over the last seven days some parts of SE Kansas have seen up to 12″ of rain and much of central Kansas up to 5″.
The Volga Valley in southern Russia and much of Kazakhstan are looking at the exact opposite to the US. Dry weather persists across much of the spring wheat region of the Black Sea while to the SW of Russia we see some locations receiving up to 600% above their average rainfall for this time of year. Poland and some parts of western Germany have also been caught up in the heavy rain while France, although a little dry in the SW, has seen some falls over the last week in the north. The central China wheat belt remains dry.