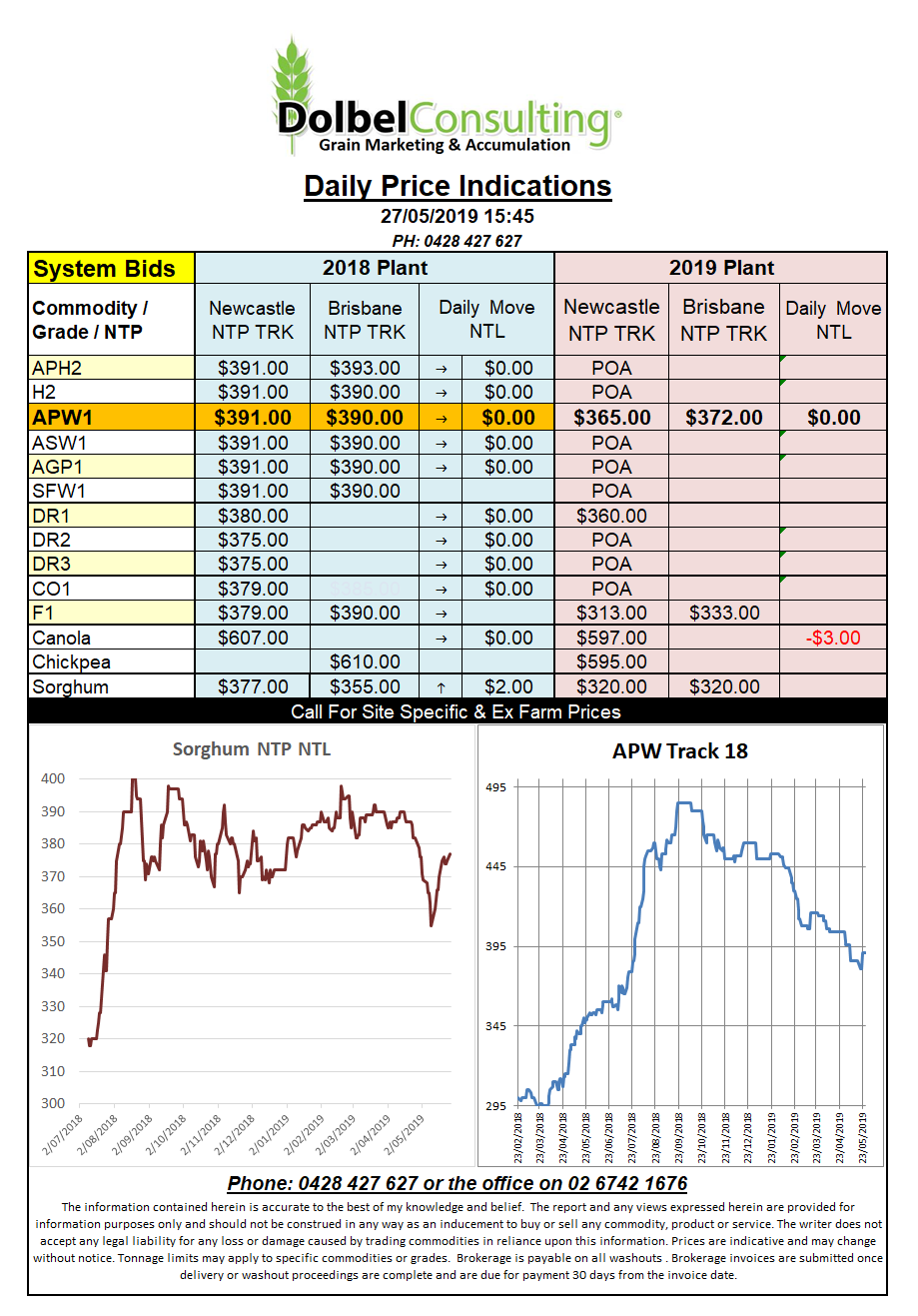 It's now definitely a weather market in the US with the forecast predicting a continuation of the wet weather into next week. There's a very real chance that large acres of corn will be left unsown even with the current price and subsidy package on offer. Next week's crop progress report from the USDA could have a significant impact on the market, just be wary of the buy the rumour / sell the fact traders.
World Ag Weather .com have another 1.5″ to 4″ pencilled in for much of NE Kansas, Iowa and Illinois for next week. Heavy falls are also expected across western Nebraska and central S.Dakota.
In some kind of sadistic twist we see the forecast for much of Saskatchewan is dry. At the moment we are seeing either too much rain or not enough rain across many of the major northern hemisphere producers. The seven day forecast for the Volga Valley and Kazakhstan is remaining dry. Across the same area temperatures are expected to creep 2C to 4C hotter than average. Some models actually predict a much hotter fortnight with temperatures climbing to as much as 10C hotter than normal for much of the Kazak spring wheat belt.
Dry weather in Australia is also getting some more worthy attention from the international market now.
At Chicago soft wheat futures closed higher by AUD$9.00 / tonne for the December contract. Technical buying, short covering, was key but snotty weather is also playing a major roll now. Spill over strength from the corn pit is another major contributor to the strength in wheat futures. The higher corn gets the cheaper wheat will start to look in a feed ration.