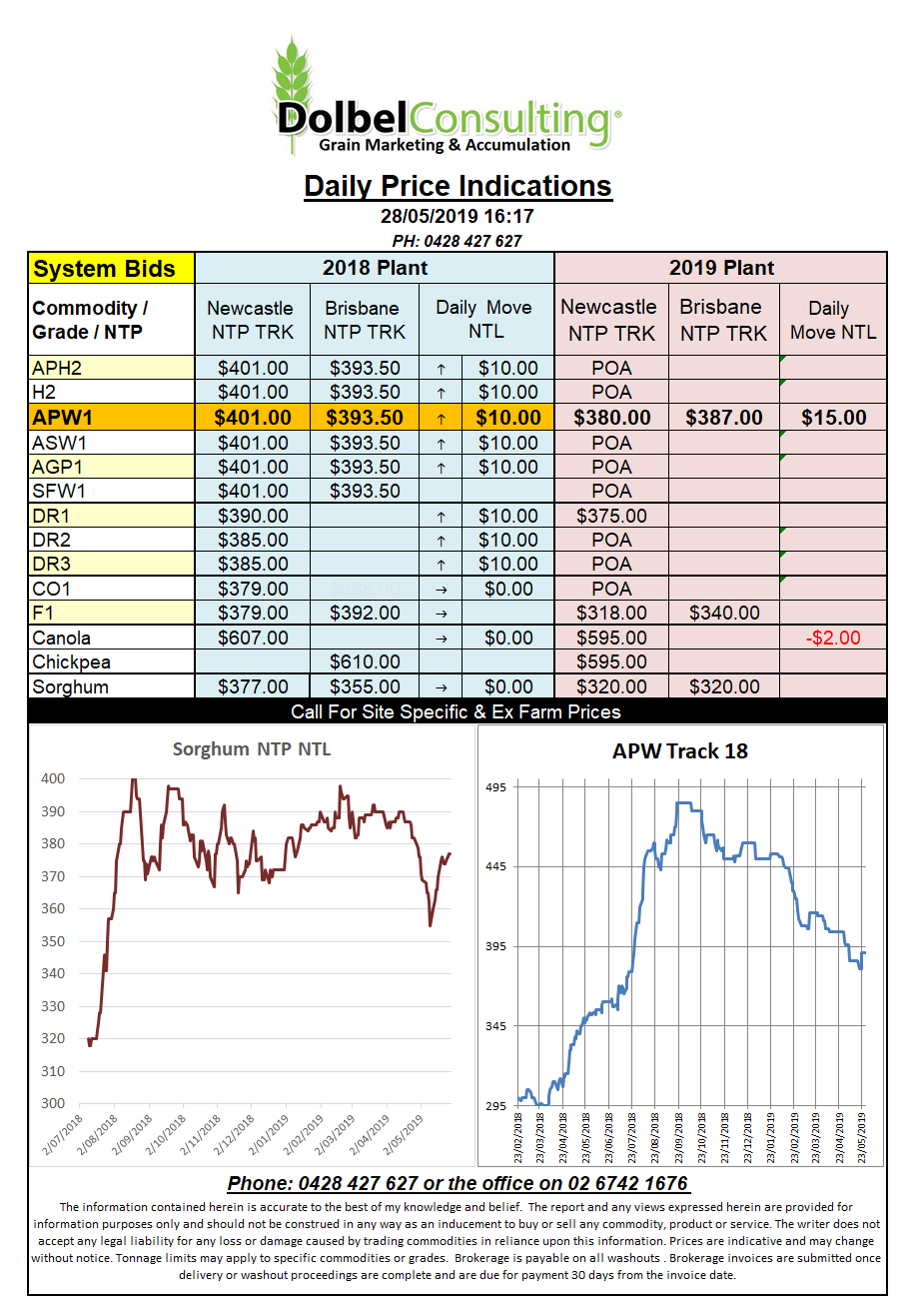 With the US markets closed for a public holiday there's nothing but the weather to talk about out of the USA. It's getting very wet in places, Kansas being one state suffering.
Storms continue to create havoc dropping huge amounts of rain in a short amount of time. Some fields in Texas went from dry wind blown fields to 2′ of water in 30 minutes. Further north in south central Nebraska storms  dropped 2″ to 4″ of rain yesterday. In the central corn belt state of Iowa daily storms have caused problems with the south and east of the state seeing up to 2″ over the last few of days.
With the US markets closed we turn our eye to Europe and the Paris milling wheat contract. The December slot traded €4.00 higher overnight closing the session at €182.25. This would work into the likes of N.Africa at an FOB Aussie equivalent of roughly US$10 – $15 below current FOB Aussie bids. So basically most of the global players are roughly comparable depending on quality.
Russian exports have slowed considerably and the punters are seeing higher domestic prices in Russia. The dry weather across the Volga Valley and the spring wheat districts also has the markets on the defensive.
The thing to watch will be US planting progress and the crop condition report. With such poor weather across a lot of the US winter wheat belt we may start to see more talk of disease driving markets this week. US corn acres sown will be the critical factor though.