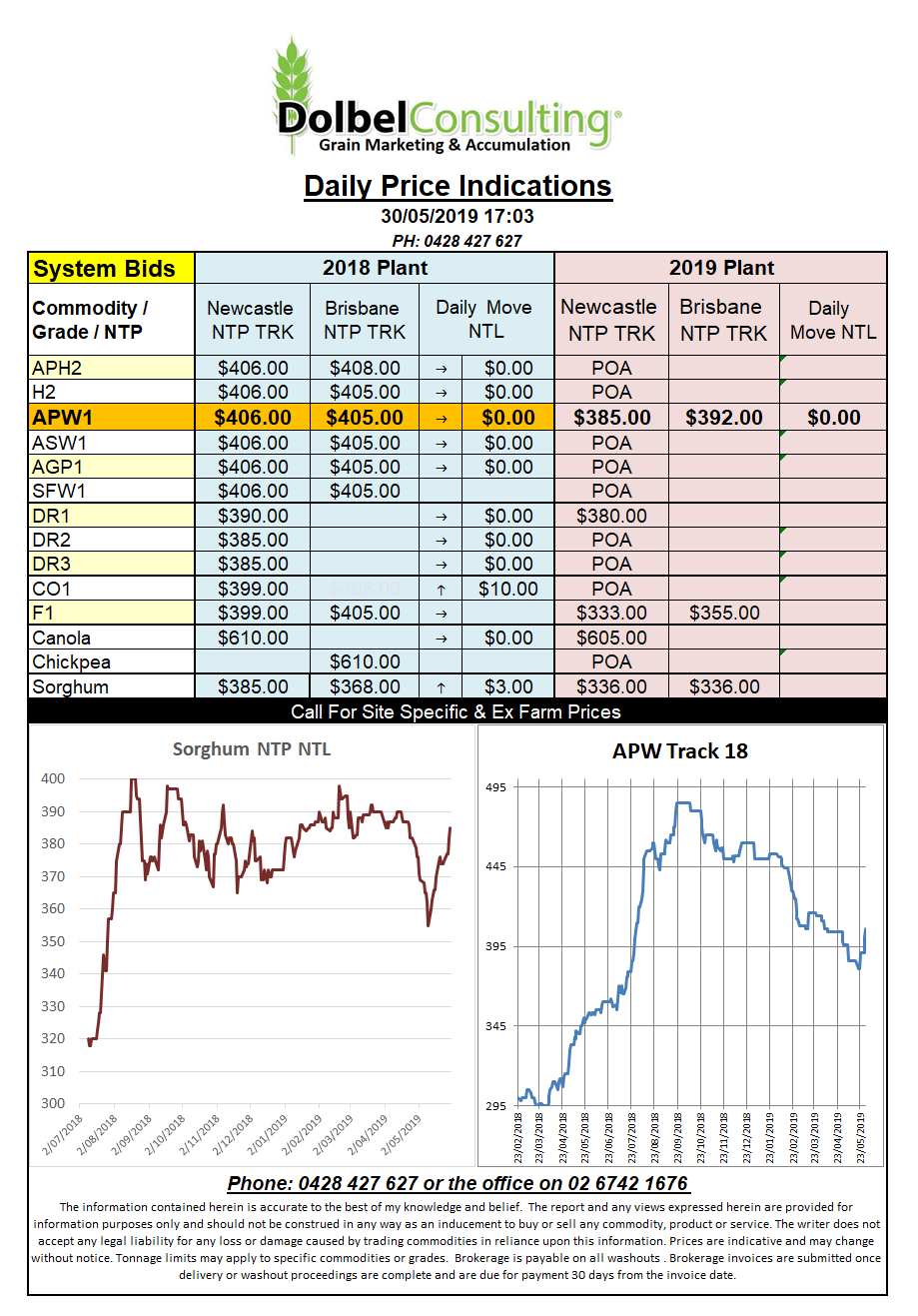 In the US overnight session corn futures rallied to contract highs only to see profit taking, spread trade and technical selling stop another higher close in the day session. Wheat futures at Chicago also took a breather as the punters took a day out to re-evaluate their position and the fundamental issues facing US grains at home and abroad.
Soybeans futures had arrived late to the party with most punters a week or two back thinking abandoned corn acres in the US would be sown into soybeans. This saw soybean futures generally flat to softer during the initial stages of this weather rally. While corn and wheat futures are now technically overbought, soybeans are not thus managed a higher close last night. The stronger soybean market dragged canola and rapeseed futures higher.
The punters will continue to watch this corn crop closely for the next couple of months. Final US production numbers vary a lot, some call it back 45mt from where they had it only a couple of weeks ago. The last time the US had a major issue wheat was a real winner and carryover stocks of wheat in the US were halved. The impact it had on the global stocks to use ratio for wheat was, unfortunately minimal though.
In that year corn area abandoned came in at 14%. If you applied that percentage to the area expected to be sown in the last WASDE you would come up with about 13 million acres, or roughly 58mt of production potential at their current yield estimate. Thus production at 323mt as opposed to the May estimate of 381.78mt. In 1993 US corn yields slipped, on average, by over 1t/ac too.