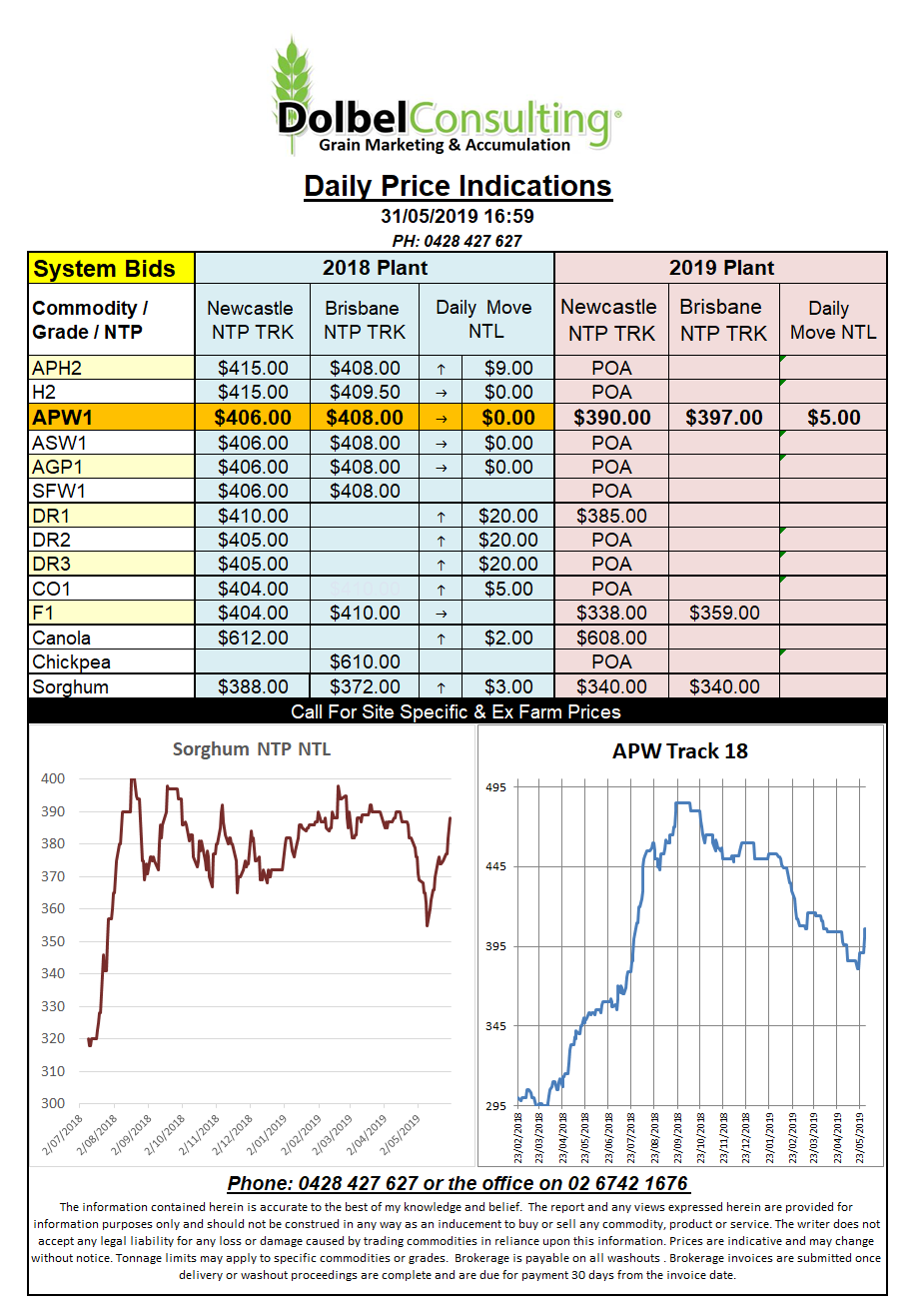 The situation in the USA is going from bad to worse as wet weather hampers planting progress for corn and flooding takes out fields that have already been sown. Existing infrastructure that is capable of alleviating the impact of moderate to major floods is struggling with what some areas are experiencing. The flooding along the Mississippi is now hampering river freight and locally basis or cash prices for wheat, corn and soybeans has increased to cover the extra cost of access. The flooding is now active from South Dakota to New Orleans.
The only good news for the US corn producers came when heavy rain predicted for the western corn belt didn't eventuate over the last 48 hours. Storms did produce some rain delaying planting but falls were not as heavy as expected. The forecast for the next seven days still looks pretty grim for SE Kansas and Missouri and Oklahoma though with some models predicting totals up to 6″ for next week. Conditions are expected to dry down a little across Iowa and the Dakotas next week.
In their monthly world S&D report the International Grains Council have reduced their world corn production estimate by just 7mt. If US farmers walk away from corn and take prevent plant payments the reduction in 2019-20 corn could be much, much more than 10mt.
After filling the gap left in the charts US wheat futures were back in the green overnight. All three grades made good gains with SRW futures at Chicago rallying AUD$13.00 per tonne when taking currency moves into account. Look for firmer new crop bids again today.