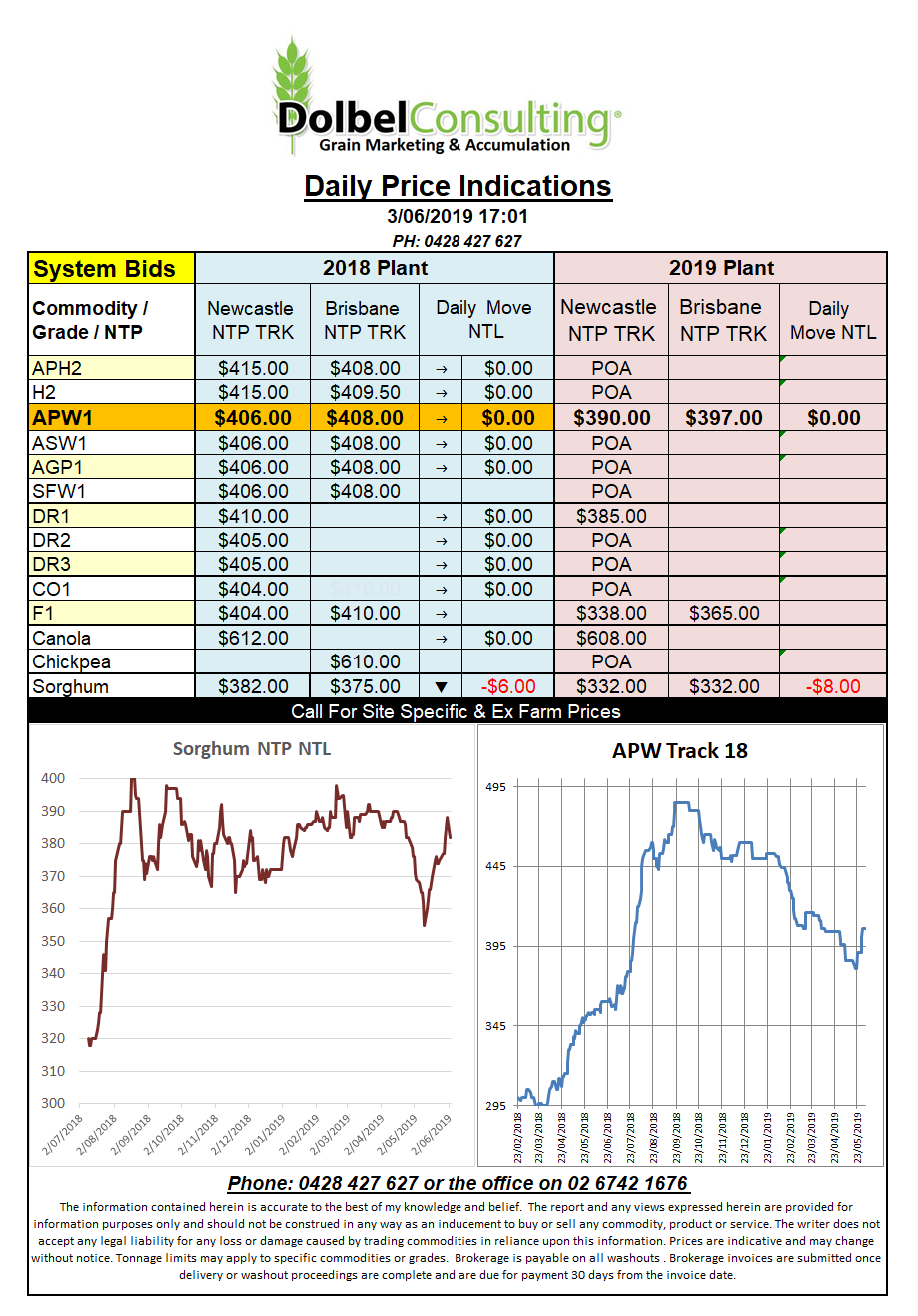 It's hard to know which way to look at the moment. You have weather in the US causing floods, you have dry weather in parts of the Canadian prairies and the Volga Valley in SE Russia. Increasing yield prospects for winter wheat in the EU. Drought continuing in both the east and west coasts of Australia. Monsoon delays in India.  Then you have Trump telling Mexico to stop illegal immigration or he'll whack some tariffs on them too. On the flip side we have China sticking to their word and increasing tariffs on US$60bn of US imports in retaliation to the latest US increases in tariffs on their exports to the US.
Of all the market wires this morning the one I found most amusing was the one on Smithfield's in the USA, the US's largest pig processor  which is now owned by the Chinese. It has increased exports to China by up to 1000% since the ASF outbreak. Just to rub a little salt into the wound there is now talk of Smithfield's bringing in S.American corn to process. It appears the flooding and production concerns in the US has resulted in it being cheaper to import corn from Argentina into South Carolina, cheaper than they can buy it from the Midwest, hard to believe isn't it, I mean very hard to believe isn't it.
Back to the US and Mexico, the US would put a 5% import tariff on Mexico that could increase to 25% in October if Mexico doesn't seal the borders. Trump is off to England next week, probably to help Teresa May pack, who knows what he'll inflict on them while he is there.
Storms in the US are expected to see river freight delayed right through to the middle of June. Interesting times.