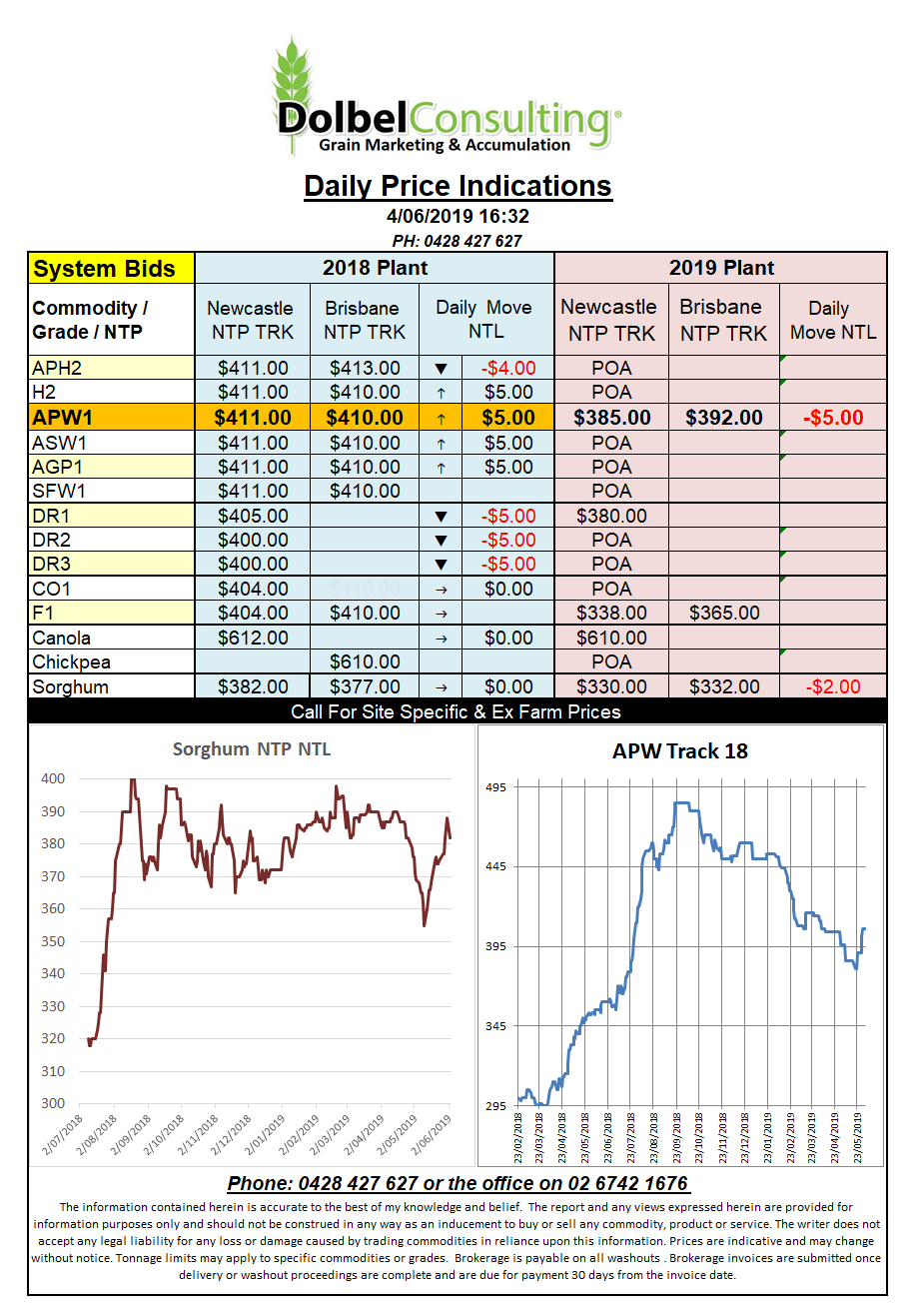 Wheat futures were the big gainer in US futures markets overnight. The punters were sure that the USDA would reduce crop condition ratings in the weekly crop progress report due out after the close. Looking through the report as I write shows they were wrong. Winter wheat rated good to excellent actually increasing from 61% last week to 64% this week. This may create a problem and potentially a reason for selling in tonight's session.
US spring wheat sowing also showed some good progress with 93% of the crop in the ground compared to the 5 year average of 96%. Spring wheat ratings were also good with 82% of the crop rated good to excellent.
US corn planting estimate came in at 67% with the central corn belt states of Illinois, Indiana and Ohio still well off the pace. Iowa and Nebraska showed below average week on week gains. There's little chance US corn acres will come in where the current estimate is.
Continuing dry conditions across the Volga Valley is southern Russia and the spring wheat regions of Kazakhstan also gave wheat futures the fuel it required to move higher. There is also growing concern for some parts of western Ukraine and the Crimea. Monthly totals in Turkey are also less than ideal. Further west and south we see too much rain in Romania and southern Poland. Conditions vary greatly across Germany too wet in the south and the north, although not as dry as last year it is showing much, much less rain than the south. Look for a correction in US wheat futures tonight or early this week.