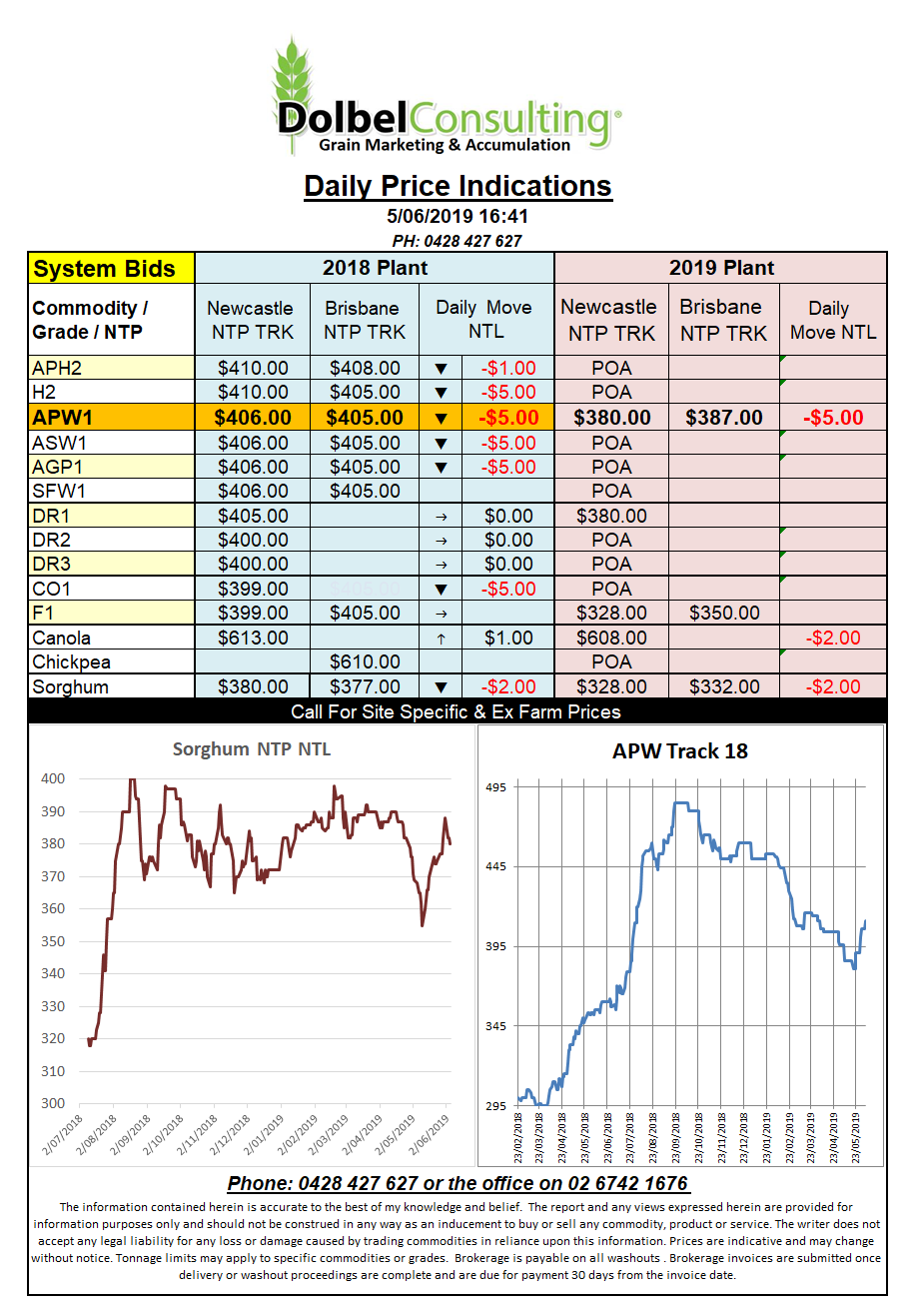 As expected the improved crop condition report killed the rally in US wheat futures. Corn and soybean futures continue to see support from slow planting and wet weather delays in the States. A quick look at the 7 day forecast for the US and it looks like SE Kansas, Missouri and south along the Mississippi is going to stay wet for the week ahead with predictions of up to 3″ to 6″ between now and the 12th. The northern parts of the corn belt will be drier but are still expected to see falls of up to 1″ to 1.5″ over the next 7 days.
With over 90% of the US wheat in the heavy rainfall zone now in head one can't help but think just how weather tolerant is red winter wheat. Maybe next week we'll see the drop in condition in the crop progress report that the punters all expected to see this week, remember this crop is around 10 – 14 days behind average development. Usually you would see conditions like this potentially increasing yields. That may still be the case for some fields, but 6t/ha of feed wheat isn't the target.
Canadian chickpea exports remain subdued and ending stocks are expected to come in somewhere around 30kt which would see a year on year increase of 25% in supplies even though the sown area is back some 25%. Larger crops in Turkey, 725kt vs 630kt last year, will enable them to be net exporters in 2019, this will also keep a cap on global values. Indian production at 10mt is lower than last year but above current demand estimates for India. With India likely to be an exporter again in 2019 chickpea demand will be limited.