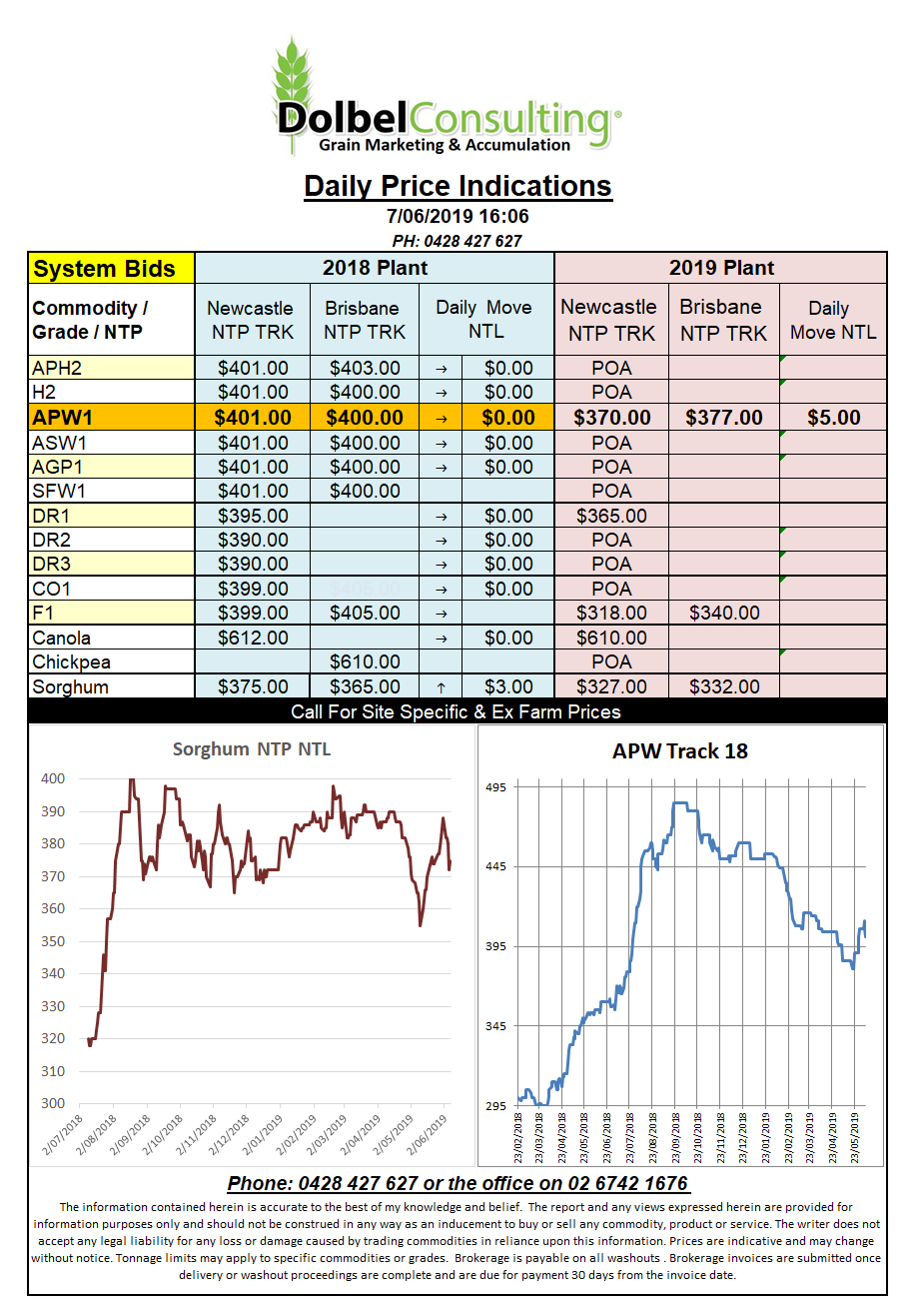 Soft red winter wheat futures at Chicago were sharply higher in overnight trade making this market officially harder to pick than a broken nose. Soft wheat put on about AUD$9.00 per tonne taking the weekly move to just 7c/bu (AUD$3.70) from last Friday. During that time we've seen a high of 519.75c/bu and a low of 490.75c/bu, a range of just under AUD$16.00 / tonne. In that same time frame we've seen domestic bids cover a range of about AUD$5.00 in the old crop and AUD$25.00 in the new crop.
The move in US wheat futures was attributed to concerns about dry weather in Russia and Australia. Better than expected weekly US wheat sales were also a consideration. Direction going forward will depend a lot on what is stated in the USDA report on Monday night.
The weather map for the Volga Valley remains less than ideal but production estimates out of Russia remain in place at around 80mt. With 30 day rainfall totals for the eastern part of the Volga Valley at less than 20mm yields are suffering. The Volga Valley is responsible for around 26% of the Russian wheat crop. Temperatures are also expected to climb across the southern region over the next few days with little to no rain predicted. The Volga Valley and the Southern Region account for over half the Russian wheat crop.
Argentina is on their way to a record wheat plant in 2019. Latest reports have sowing at just 20% complete but projections for 6.4 million hectares to be sown remain in place. Buenos Aires (60% prod) is getting a little dry but the northern region is still very good.