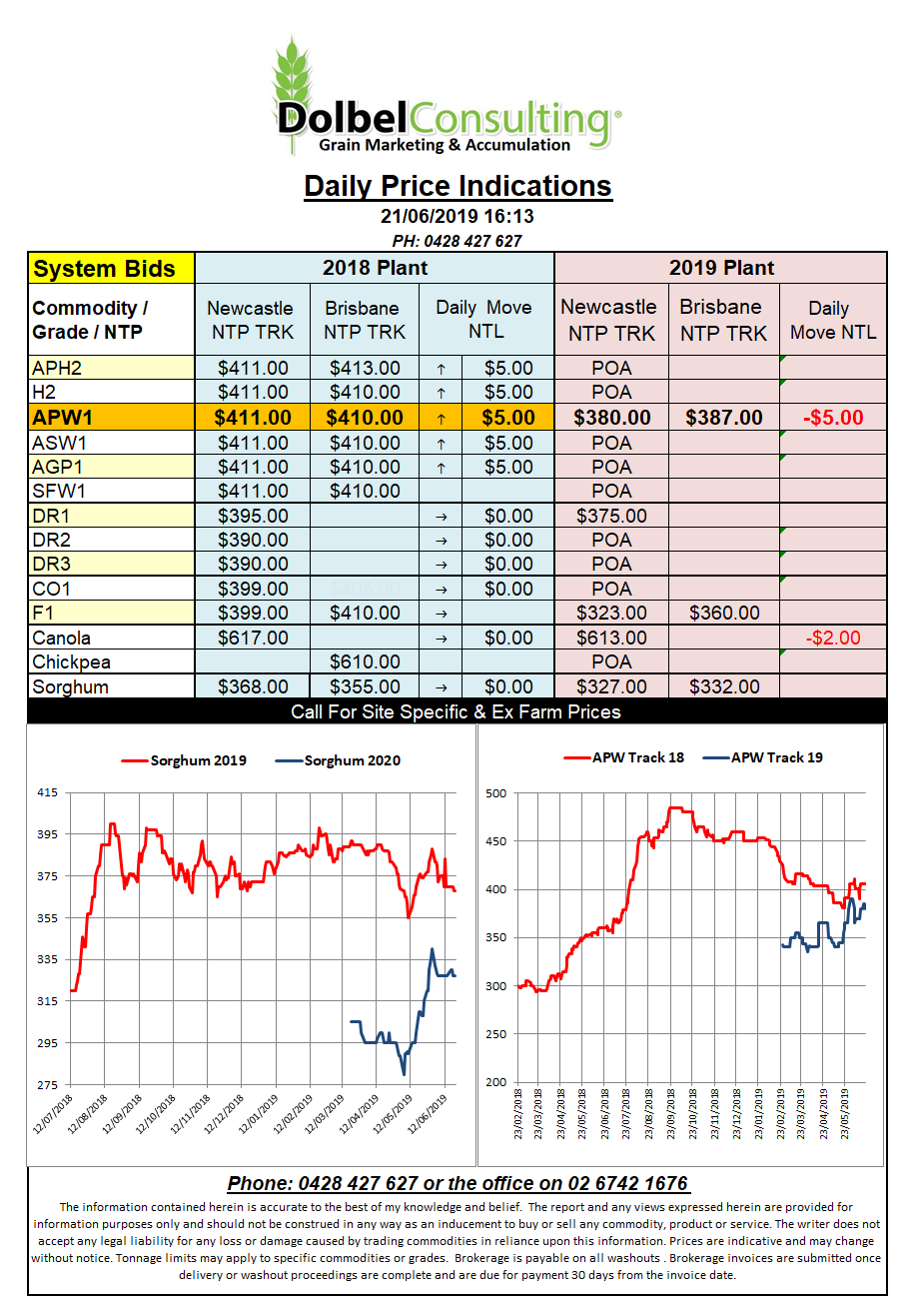 Delays in US corn and soybeans lead the markets higher. Soft red wheat and hard red wheat futures followed but spring wheat futures were softer. US spring wheat condition is pretty good apart for some dryness creeping into NW – N.Dakota and some parts of Montana. The seven day forecast shows these two regions picking up some rain over the next 7 days. The US forecast also suggests that Illinois and parts of Oklahoma and Missouri could see some more heavy rain, up to 5″ is possible for the week ahead.
Kansas State University posted a few pics of wheat which had been severely affected by fusarium head blight yesterday. Some fields across central and eastern Kansas are now showing the disease. These areas have been the wettest. Similar problems are tipped to become more apparent across the soft wheat regions to the NE of Kansas as well.
Dry weather across northern France, Germany and Poland is expected to coincide with warmer weather over the next week. There was a prediction of 40C in Poland floating around the internet earlier in the week but the current prediction is for temperatures into the low to mid 30's C. After the warm spell temperatures are expected to slip back quickly to more normal levels for this time of year.
Egypt picked up 120kt of Black Sea wheat, Russian and Romanian, at an average price of US$209.36 C&F for 2nd week of July delivery.