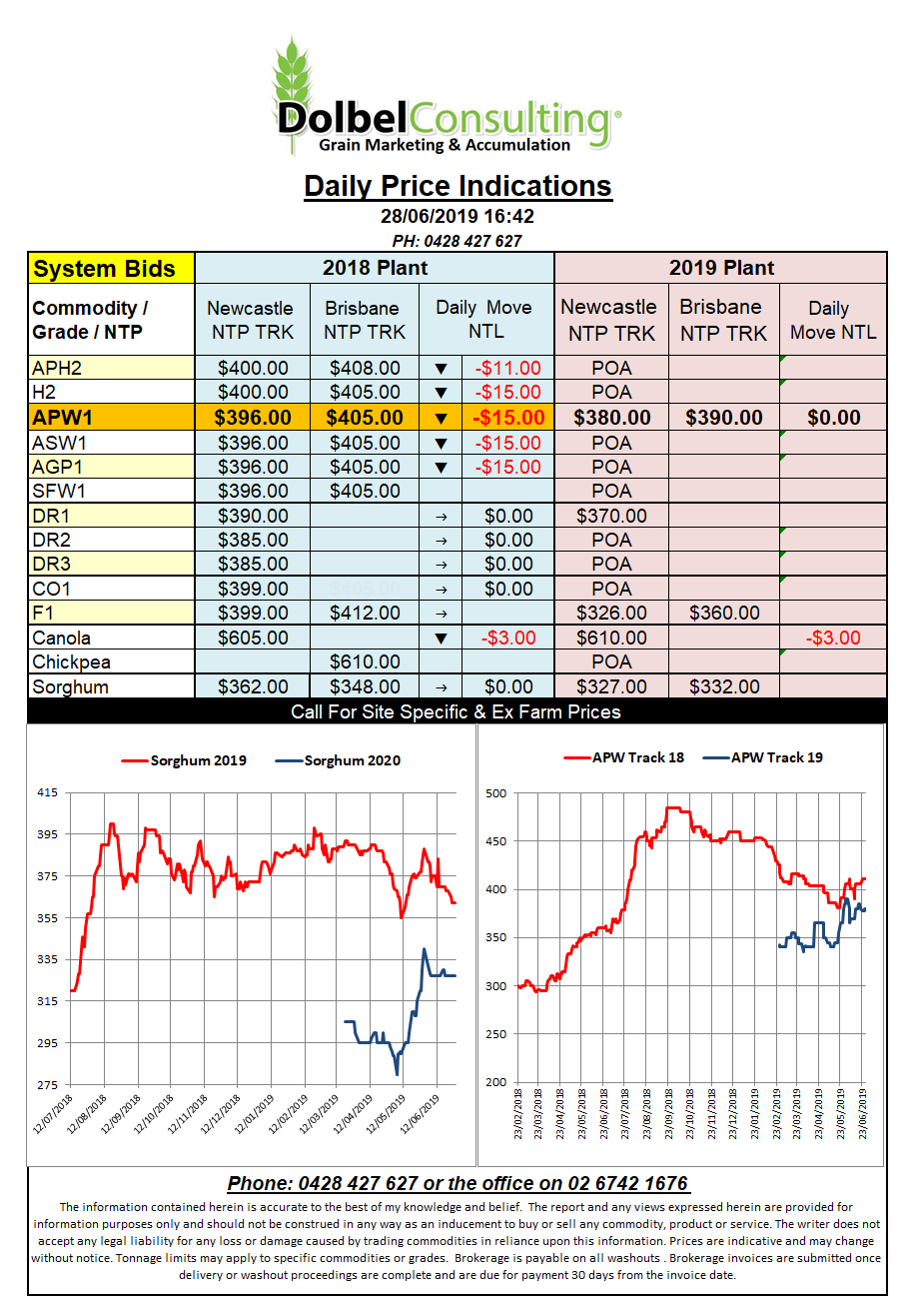 Technical trade dominated the Chicago futures market last night with most punters squaring up prior to the USDA acreage report due out tonight.
Support for wheat came from StatsCanada reducing wheat area across the prairies. Downward pressure in wheat came from the latest IGC S&D report that increased world production and a report from Buenos Aires Grain Exchange increasing sown area in Argentina to 6.6mha, that's an 18 year high.
The demand side of the equation saw tenders opened for 95kt of wheat for the Philippines and a 715kt tender for wheat to Saudi Arabia. The Saudi tender closes Friday so may compound the impact of data out of the USDA tonight, in markets early next week.
IGC world wheat production is pegged at 765.8mt resulting in a carry out of 276mt, that's an increase of 13.3mt of carry on last year. The world consumption is also set at 752.6mt versus 740.7mt last year. The IGC predict increases in both wheat consumer by humans and used as stock feed. If corn prices in the US continue to climb the extra use of wheat as stock feed is easy to pick but a 5.5mt increase in wheat for human consumption is, excuse the pun, a little hard to swallow given the global economic position.