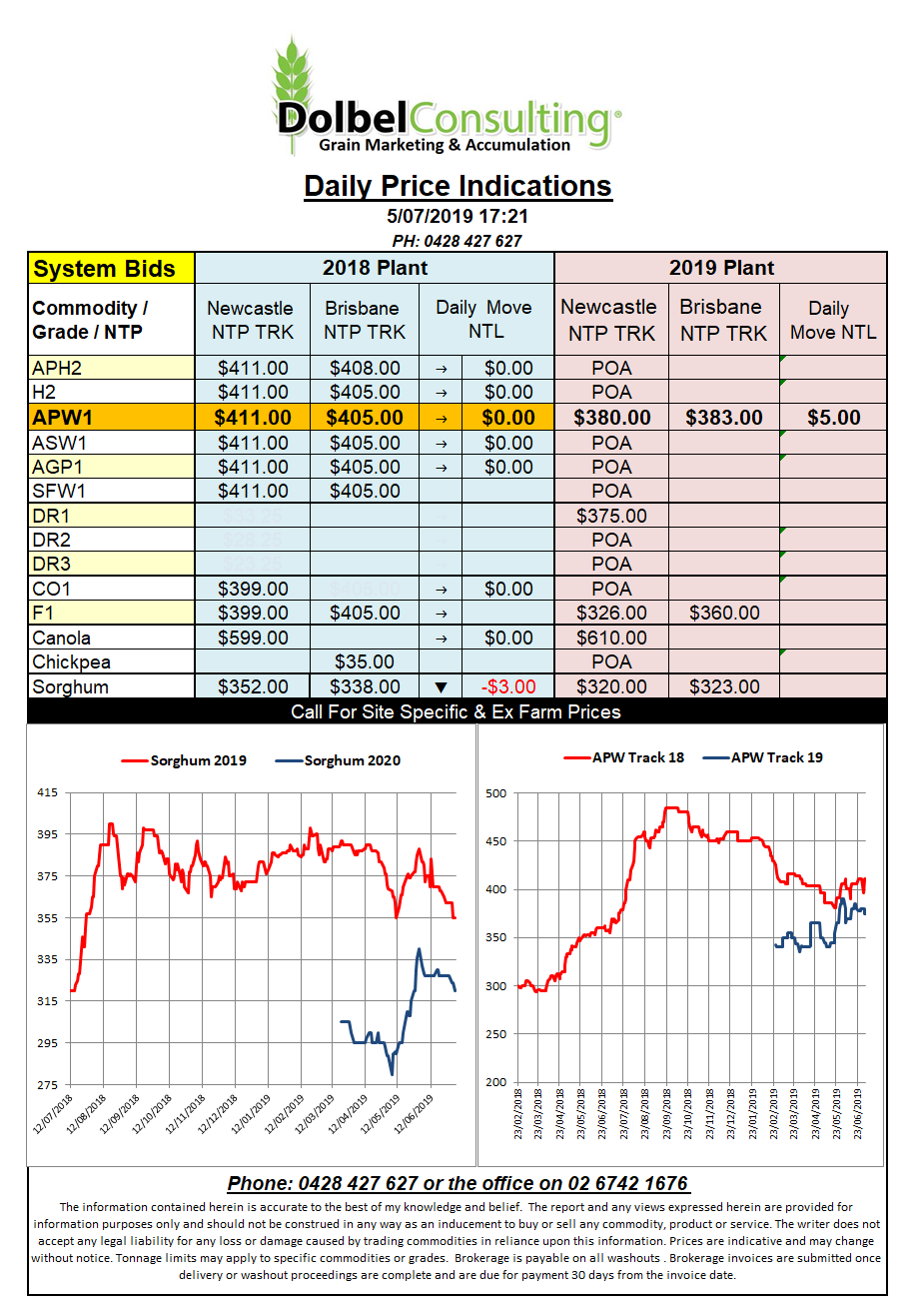 With the Americans lighting fire crackers and drinking beer last night's US markets were closed. Looking around the world there is plenty to see though. Japan picked up 124kt of wheat in their weekly tender, 24kt of that being ASW and 13kt being white wheat out of the USA. Japan is also looking for 200kt of feed barley, it will be interesting to see if Australian barley can fill that order after recent issues between Australia and China have seen a reduction in international barley exports from Australia. The way the east coast weather is shaping up in Australia the slower exports are probably not as big an issue as what they would be in a normal year.
Yearly Russian wheat exports failed to hit the 37mt target. At 35.3mt it's no shabby effort though. Egypt was a major buyer, picking up 7.4mt of Russian wheat for the year. Egypt consumes around 20.4mt of wheat per annum. With domestic production at about 8.7mt it places Egypt as a major importer and with ocean rates from the Black Sea to Egypt at around US$17 / tonne for 40kt – 50kt vessels Russia, Ukraine and Romania remain favourites in the supply chain.
Egypt's reliance on irrigation for wheat will be its main hurdle going forward. Their government has set a target to be self sufficient by 2040 but even with area increasing from 3.9mha to 7.7mha this extra production may only just keep up with the population growth.
Egypt has a current population of around 98 million by 2040 analyst expect to see that number swell to be closer to 134 million.