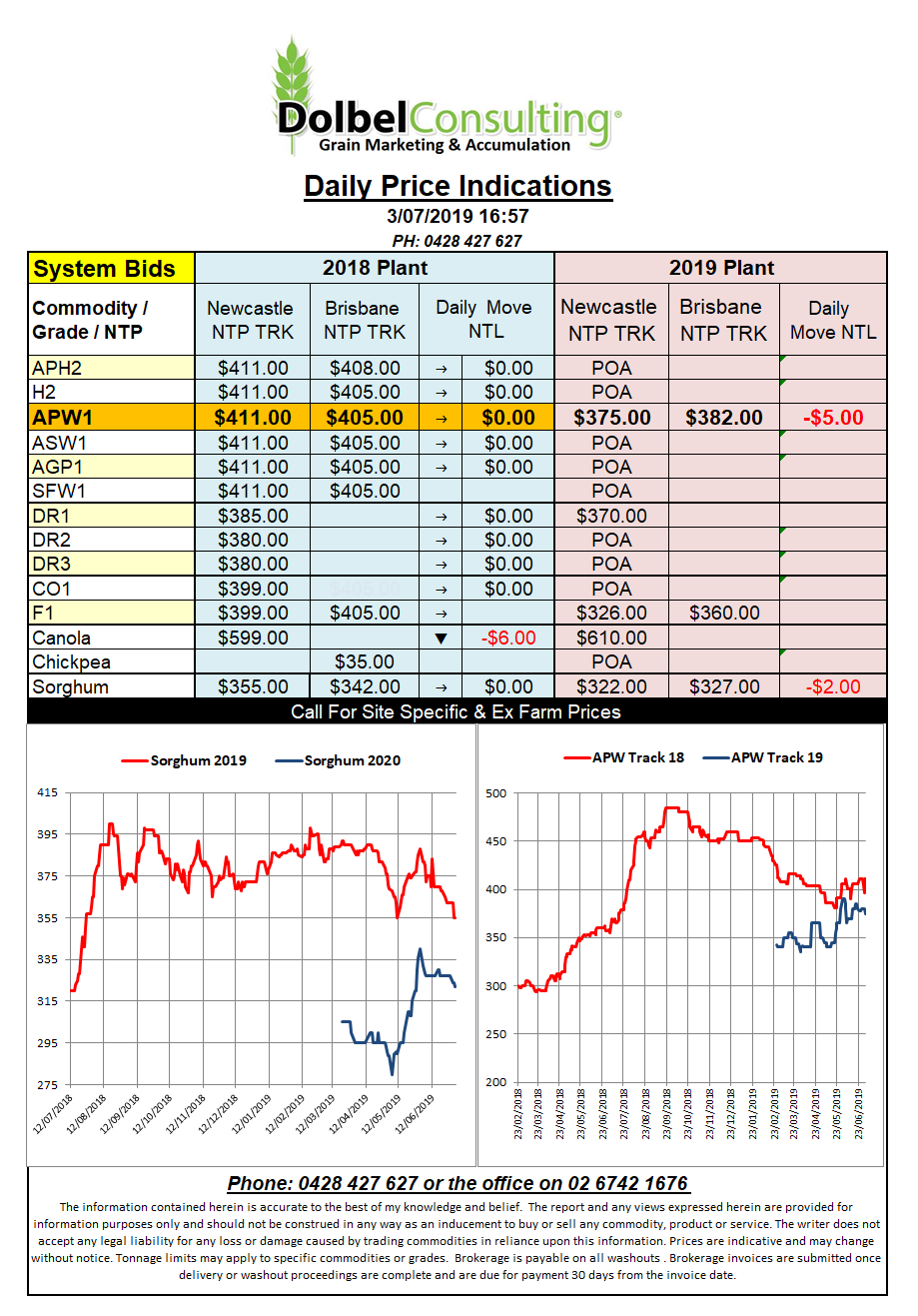 Chicago wheat futures have slipped again overnight. Reports of better than expected yields across much of Kansas and an increase in grower selling is weighing on the market. With much of the US hard red wheat belt expected to remain dry this week harvest should move along nicely as temperatures are also expected to climb into the mid to high 30's as far north as Nebraska.
The warmer weather should help corn and soybeans recover a little but the forecast appears to be for more heavy showers across eastern Nebraska and Iowa. There are also some heavy showers predicted for parts of the US spring wheat belt across eastern N.Dakota and Minnesota this week. Patchy rain may also push north into the Canadian prairies helping spring wheat recover from the dry start.
On the other side of the world we see Russian and Ukraine wheat quality improving over last year. Some reports show that up to 80% of Black Sea wheat could end up in the milling wheat grade this year. Both Ukraine and Russia should see protein levels increase due to the hot dry finish. The rainfall outlook for much of the Black Sea region is for light scattered showers for the week ahead  while remaining dry across much of the spring wheat belt of Russia and Kazakhstan.
Tenders are coming from Tunisia looking for 67kt of milling wheat, Algeria looking for 50kt of milling wheat, Japan looking for 124kt of milling wheat, a mixture of white wheat and spring wheat. Japan is also looking for an offer on 24kt of ASW wheat from Australia.