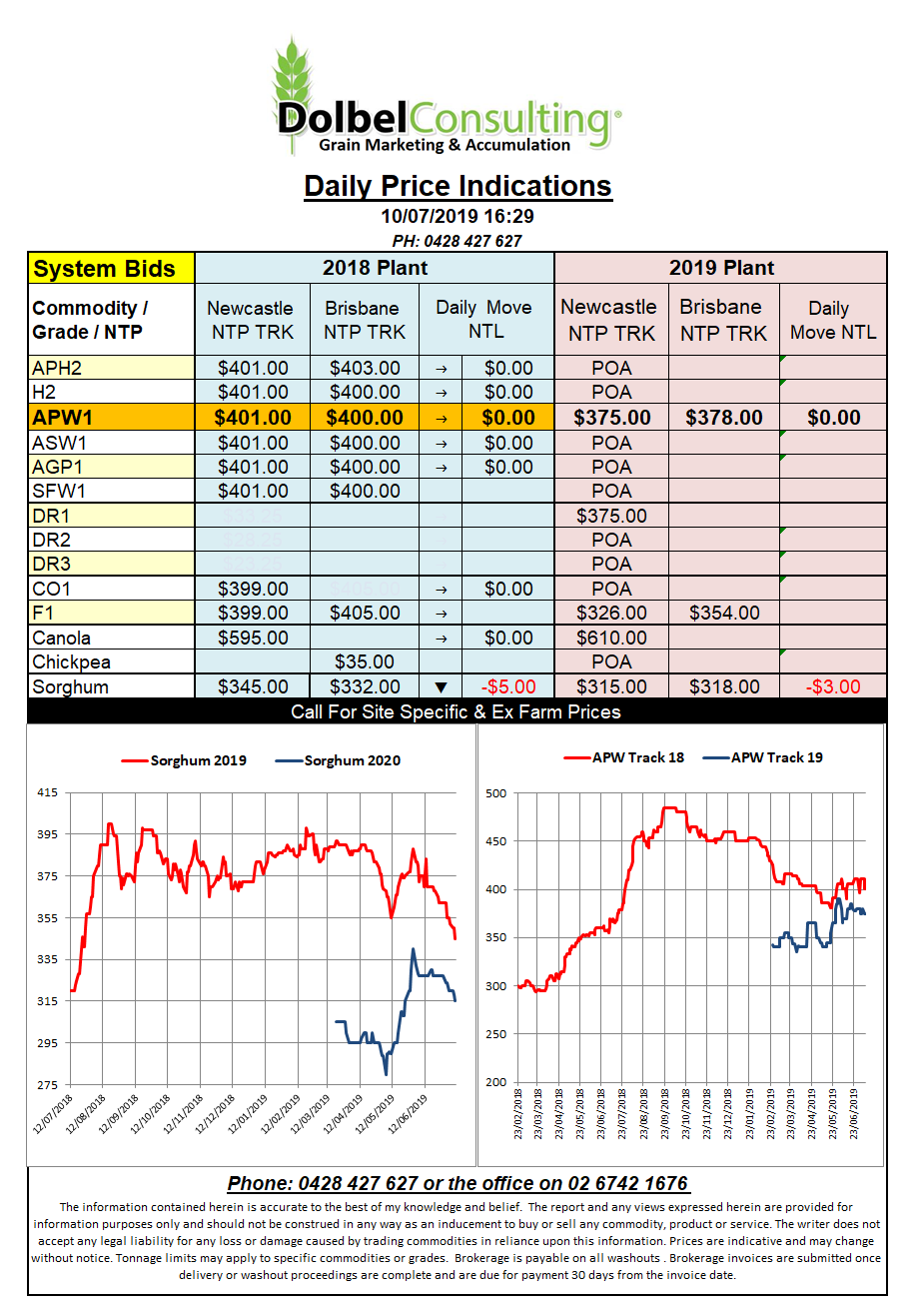 A quick look at the tech side of US futures and we see corn is pretty close to neutral, not too far oversold and not over bought. This would be about where most punters would be happy walking into Thursday night's USDA WASDE report.
Wheat on the other hand remains very much over sold. This may make picking the direction of wheat on the back of USDA data harder to predict but it does make wheat ripe for a correction and if that correction is fuelled by lower than expected corn numbers we may get a wheat rally regardless of the production number of wheat, to some extent. This is based off the December ICE SRW & HRW contracts.
The French Minister of Agriculture has announced they expect to see a 37mt wheat crop this year, the best since 2015. It's also much higher than last year's "drought damaged crop" of just 34mt. Durum wheat is expected to make up just 1.48mt after producers slashed sown area.
Rapeseed production was estimated at 3.64mt down 200kt from last month's estimate. Hot dry weather at crucial times during the growing cycle hit rapeseed harder than other crops. The lower than expected production estimate saw Paris rapeseed futures rally E3.25 / tonne on the November contract to close ta E371.50. A close in the black for US soybeans also helped ICE canola move higher.
Egypt picked up 240kt Black Sea wheat at about US$198 FOB + freight. ASF cutting into Vietnam pig numbers too, -10% after culling.