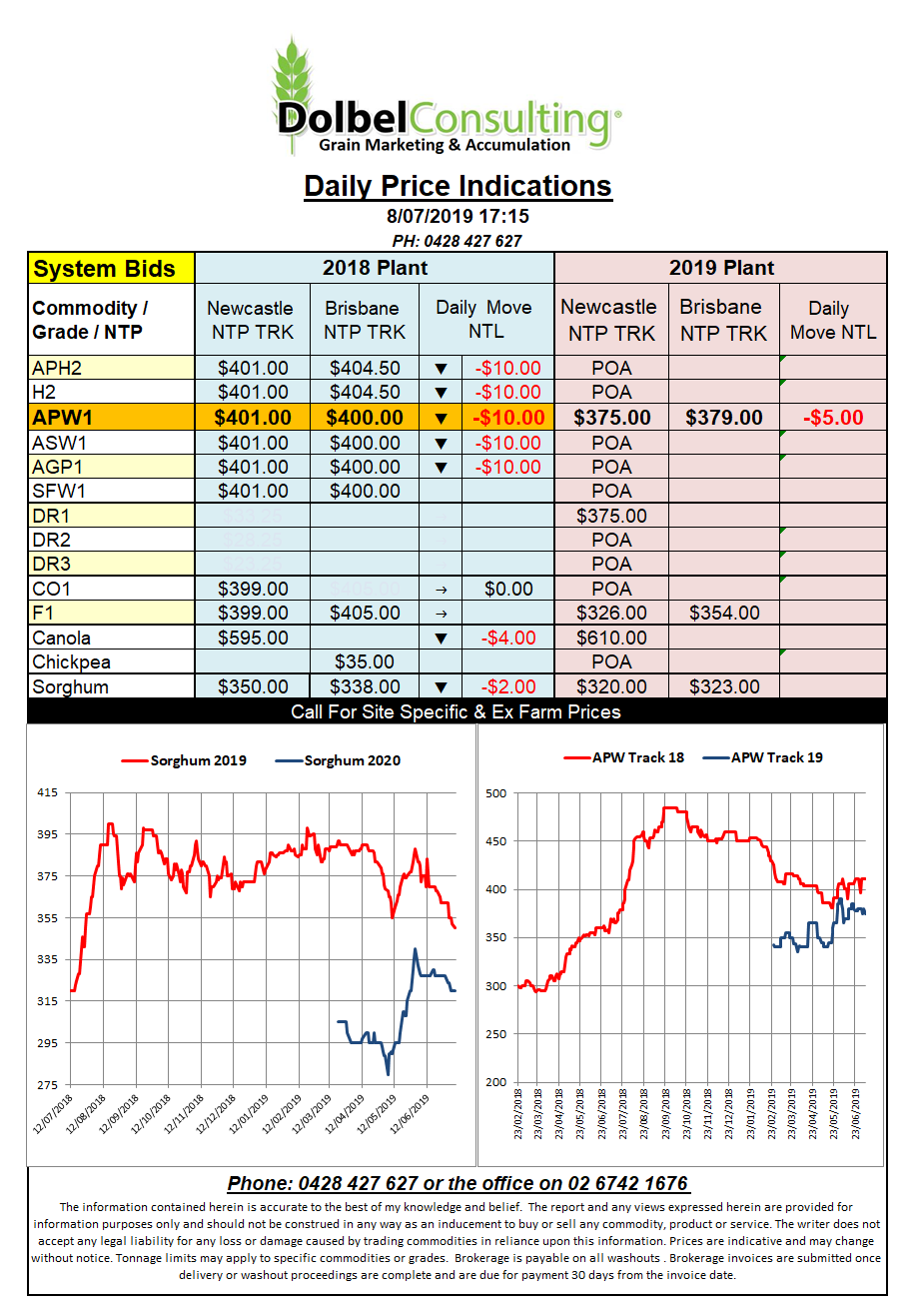 Nearby canola futures at the ICE were smashed in overnight trade shedding C$10.90 on the July contract as it expires. The November slot was also lower by C$5.90 closing at C$442.80. The weaker AUD will go some way to countering the decline this morning but expect to see pressure on local values come Monday. With Newcastle port basis already over AUD$110 it will be hard for the local buyers to keep bids unchanged. Canadian canola could not move higher in unison with US soybean futures. Better weather across the prairies and the problems with exports to China are a major thorn in the side of the Canadian oilseed market at present.
The better weather seen across the Canadian prairies is also bringing good falls to the US spring wheat belt. Hence we see some slippage in the Minneapolis wheat futures overnight. The wheat harvest in Kansas is progressing nicely but the 7 day forecast does have a few storms developing across NE Kansas and Nebraska later in the week. The market will be keen to see Monday night's crop progress report.
Next week will see a few good reports from the USDA, the crop progress report mentioned above may set the tone for the monthly World Ag Supply and Demand Estimate (WASDE) report due out on Thursday night. At present we see soft wheat futures in the US over sold, there is a good chance the punters will want to go into the report more neutral so we may see some technical support for wheat early in the week. Corn is also over sold but not as much as wheat.