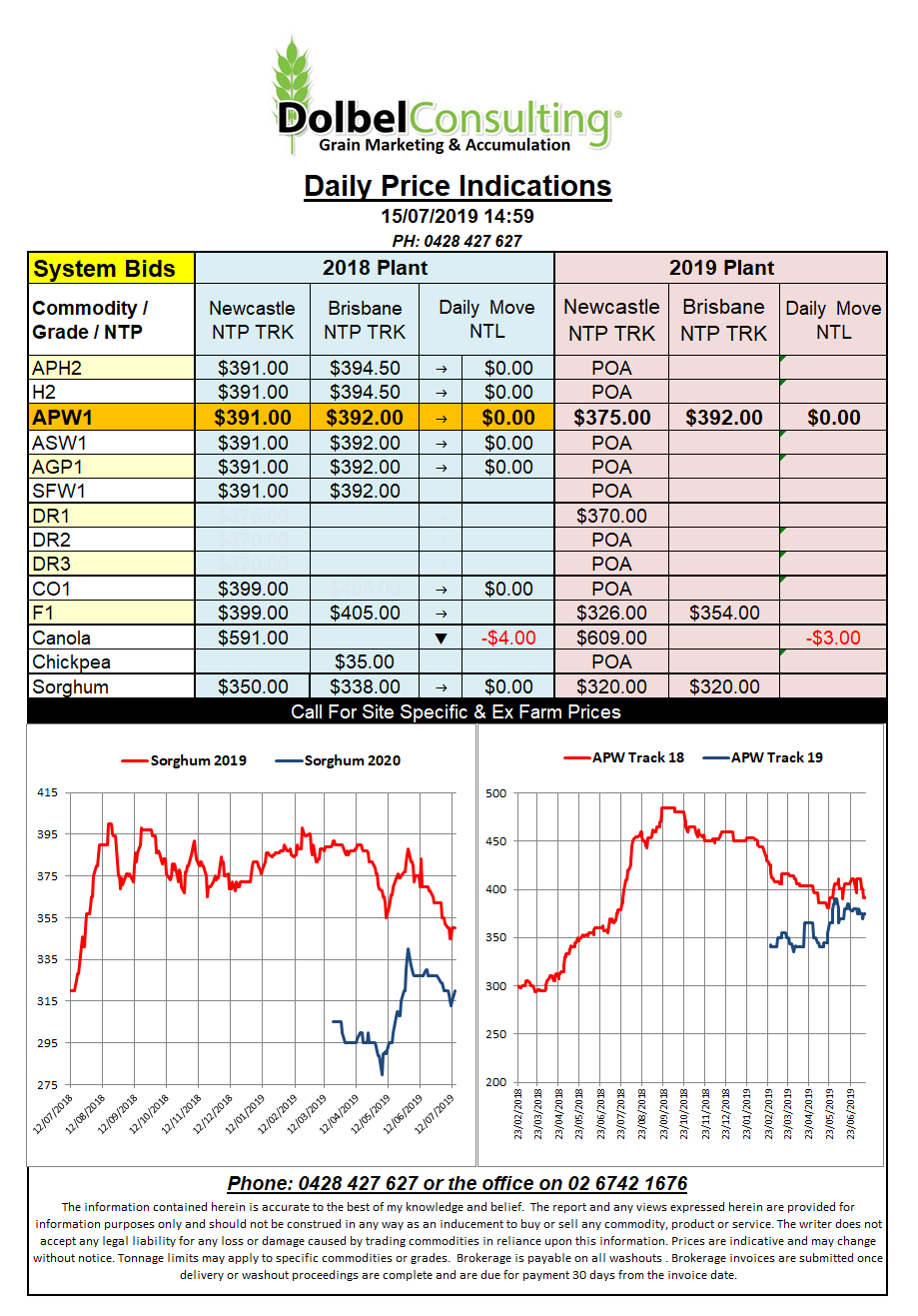 In the US the prospect of a hot dry week across the western corn belt came as a two edged sword. For those that have been flooded by recent storms it will allow them the chance to clean up and access what is sown and what will be worth keeping. For those with crop in the ground it will put further stress on the already underdeveloped crops.
This resulted in some upside in corn but more so US soybean futures overnight. Wheat was generally an outsider but was dragged higher by the buying in row crop futures. July contracts at Chicago will roll off the board and the trade will now focus on both the September, but more so the December contract going forward.
Wheat futures also found support from a downgrade in the condition of the French soft wheat crop. Official ratings saw 2% points removed from the good to excellent rating estimating the crop at 73% this week. The hot, dry conditions of recent weeks have taken the edge of some fields in the NE of France, the same area that has seen the least amount of rain in the last 30 days.
Romania has seen, in some cases too much rain in the last 30 days. Mainly in the west of the country but the east, the prime cropping country is also seeing plenty of showers. The showers have been associated with some hot weather though which saw increased harvest activity where possible. The season has been kind to wheat in Romania and some reports suggest a record wheat crop, +9mt, is on the cards. Quality is likely to be mixed after some excessive rain in some areas in June but exports are expected to rise.