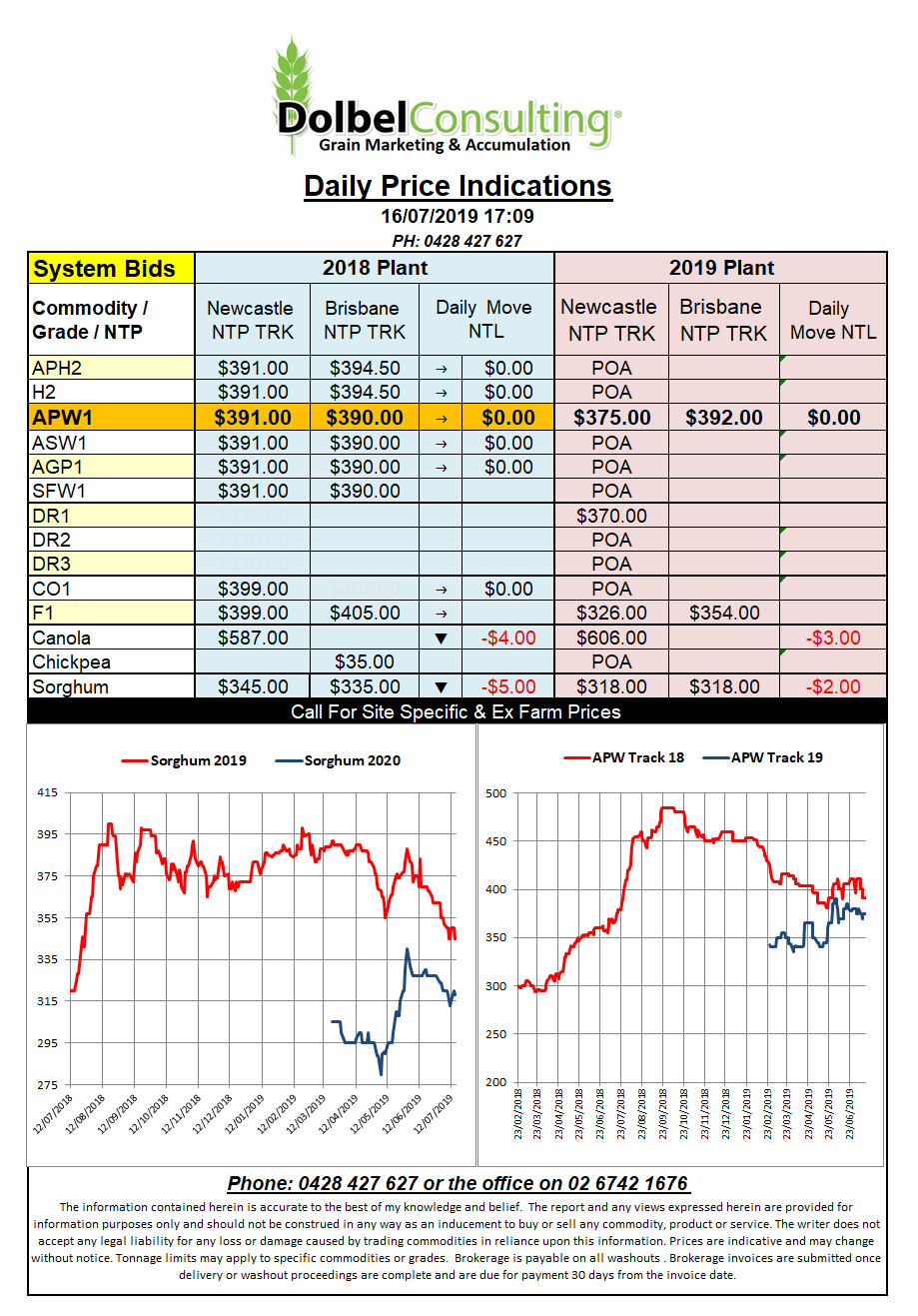 Analysis of the ASF outbreak in China continues to indicate that soymeal demand will fall as the disease takes its toll on the pig industry there. Official data out of the Chinese government shows a month on month reduction of 5.1% in the total pig heard.  A yearly comparison has the heard down 27% June to June. Slaughter numbers have also decreased but not as significantly as first expected.
US markets were hit hard by profit taking overnight. A better weather outlook in the USA appeared to be the fundamental driver. Corn futures had moved to be slightly overbought in recent days. Looking at some of the cob photo's coming out of the US what is being lost due to lower acres and flooding may we be made up for with better than expected yields in some of the "drier" areas.
Wheat at Chicago traded a wide range on the day but finished close to the session low. Technically wheat is nearing a neutral position. The funds may be happy to sell the market lower and the market may need to trade lower in order to attract export business but technically wheat should begin to find some level of support around these values, especially HRW which continues to trade at a significant discount to SRW.
Last night's USDA crop progress report saw corn in the G/E range jump 1% to 58%. Winter wheat harvest progressed to 57%, Kansas is now at 81% complete. The condition of the spring wheat crop dropped 2% to 76% G/E, which is still pretty good but does show the variable weather has had an impact in the Dakotas.